Five ways to transform your basement into a productive space
Five ways to transform your basement into a productive space
Nov 28, 2019, 12:05 am
2 min read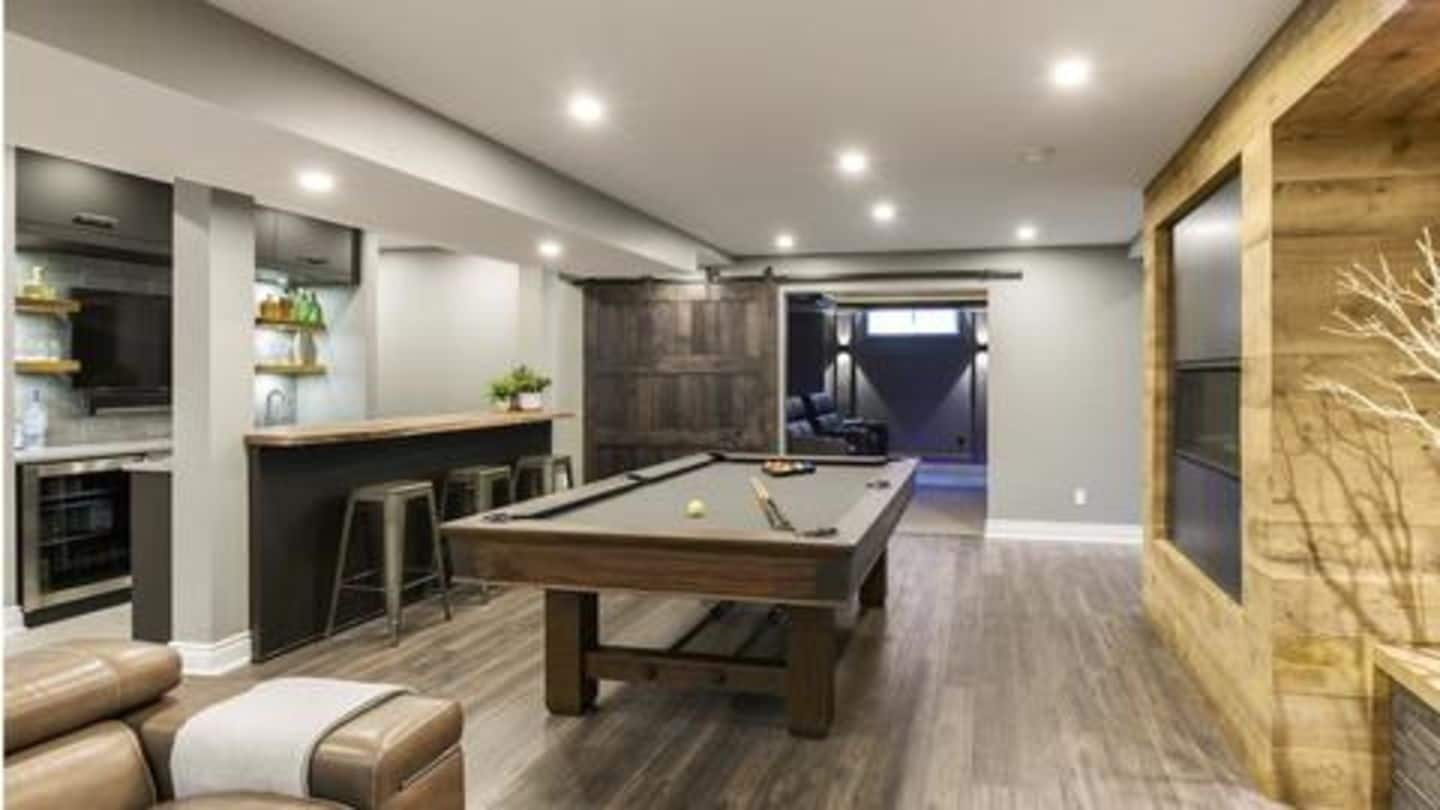 Sometimes, the extra space you have been seeking in your house, is right beneath you. Yes, we are talking about that huge basement area, which is simply left idle and is collecting dust and filth. Now, it's high time you revamp it and make it more pretty and productive. Here are five ways in which you can transform your basement into a productive space.
Turn it into an amazing Entertainment room
If you love binge watching your favorite shows and movies, your basement could just be the place for you to set up your very own home theater. Add a screen of the desired size, a big couch, and a couple of carpets, and you are good to go. You can also consider adding a billiard or a foosball table, to enhance the entertainment quotient.
Convert it into a party space
Do you love partying? This time, surprise your buddies with a new space. Your basement is already waiting for a makeover - so get a nice bar corner, add some cove lighting, buy a good sound system, a handy clapbox et al. Once you are done with the transformation, call your gang and get going.
A Play room for your kids
Every kid loves to play and have fun with their gang of friends. So, give them their own private space by transforming your otherwise empty basement into a special, kids-friendly area. Buy some stuffed animals, jigsaw puzzles, and other items to fill up the space. Paint the walls with some lively colors to give it a nice vibe.
Go for an underground library
Any bookworm would love to have their own separate reading space. Now, stop hunting for libraries near you, rather convert your own basement into one. Buy your favorite novels, bestsellers, biographies etc., and place them in an organized manner. Also, try and make the space relaxing and soothing, by adding a few indoor plants, some craft items, and wall hangings.
Build a full-fledged studio apartment
If you want to take a break once in a while, or have a new guest coming up, or want to rent out your basement space, you may consider building a full-fledged apartment for one, out of it. We suggest you to paint walls white, give a rustic or vintage look to the room, and put everything you would need for a comfortable stay.