Top treks in North India that anyone can take
Top treks in North India that anyone can take
Mar 01, 2020, 12:52 pm
2 min read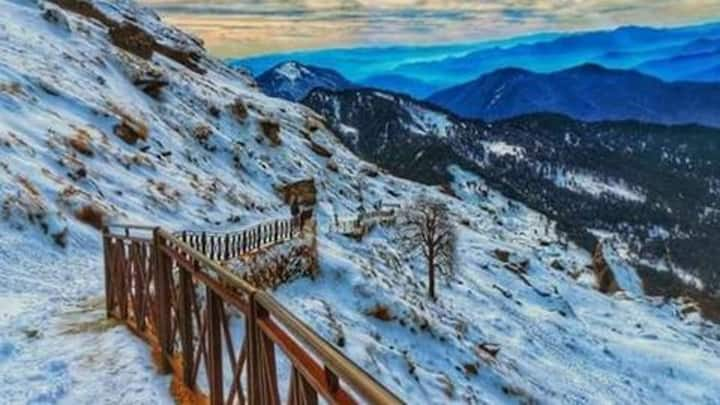 Have you been feeling lost and tired lately? Don't worry, it's normal to feel so in the realm of this materialistic world. Perhaps, we are bound to feel lost when we distance ourselves from nature. So, in case you have been seeking peace or wish to reconnect with nature, here are some amazing treks that you can take up.
Located in the hinterlands of Uttarakhand's Garhwal, the Nag Tibba trek, at an altitude of 9,910ft, is one of the most fantastic treks around. If you're a beginner, this is the trek for you. The breathtaking Nag Tibba offers panoramic views of the hills. On top of that, you can also opt for camping on the hillside and stargazing at night.
Serolsar lake trek, Jibhi
A great blend of nature, culture, and the history of the Jibhi region, the Serolsar lake trek is one of the most mesmerizing trekking destinations. It offers some of the best views of the Himalayan ranges. Located in the outer Seraj Valley of the Kullu district in Himachal Pradesh, the Serolsar lake is accessible via the Jalori Pass.
Grahan village, Himachal Pradesh
Located in the north of Kasol, Grahan is a quaint little village in Himachal Pradesh. It is known for its beautiful temples and impressive architecture. This amazing trek situated in the Parvati Valley passes through a forest and a narrow path and is surrounded by tall pine trees. After reaching the village, you can stay at a cozy mountain view homestays.
Chopta Chandrashila Trek, Uttarakhand
Offering one of the most beautiful treks in the Garhwal Himalayan region, Chopta valley is situated at a height of 8,790ft. Amidst the enchanting views of the marvelous Himalayas are the rich flower bed linings and unpaved trails of Chandrashila trek. Along the way, you will find a number of small temples and the locals preserving the ancient culture. Immerse yourself into nature!