Holi 2022: The legend of Holi and celebrations across India
Holi 2022: The legend of Holi and celebrations across India
Mar 16, 2022, 10:10 am
3 min read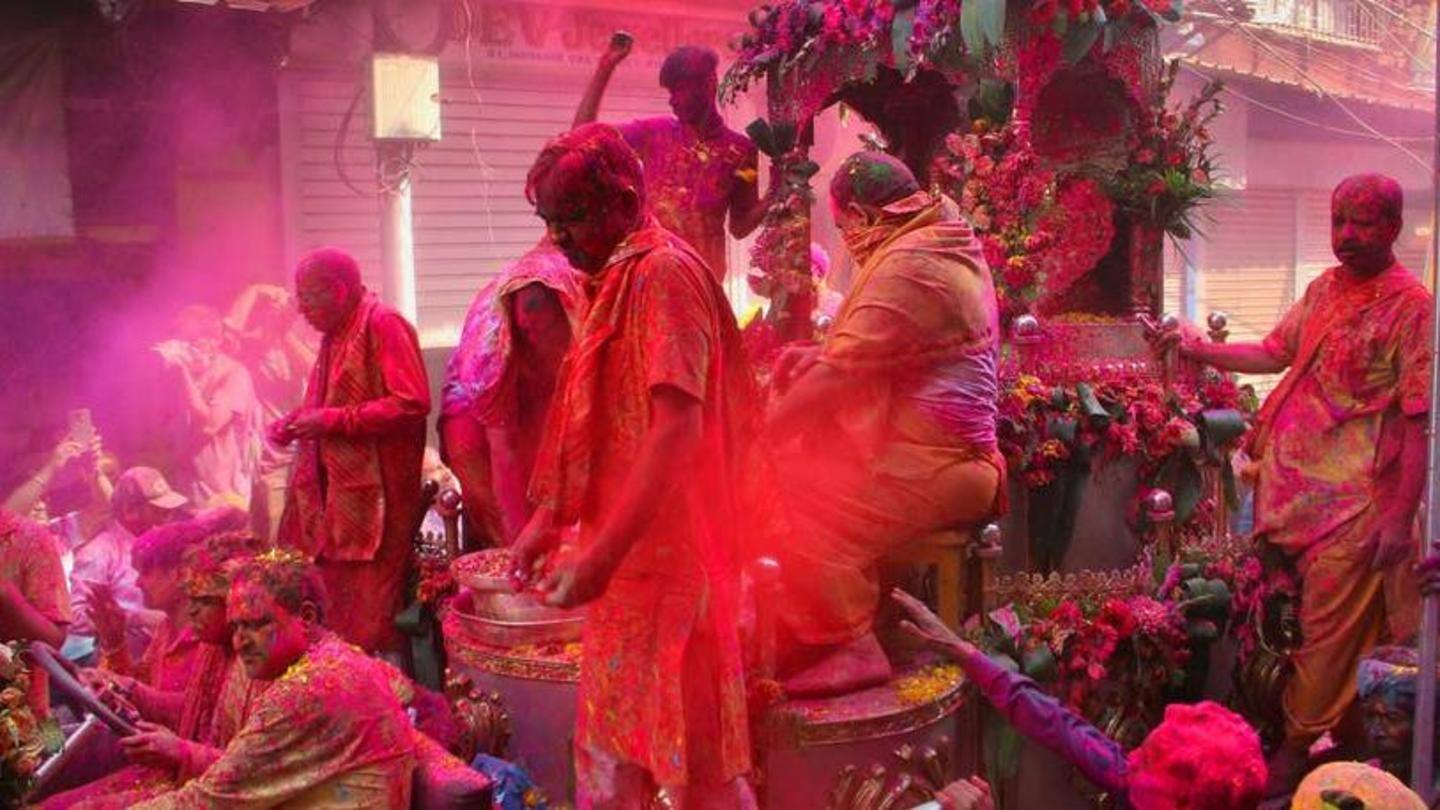 Holi, the festival of colors, is celebrated every year in the Hindu month of Phalguna across India. The primary legend associated with Holi is that of the demon Hiranyakashipu and his son Prahlad. Prahlad was a devotee of Lord Vishnu, which his father, who considered himself a God, didn't approve of. Then one day he hatched a plan to kill Prahlad.
The story of Holika Dahan
His sister Holika was blessed with a cloak that could protect her from fire. She got Prahlad to sit with her on a pyre. Prahlad prayed to Lord Vishnu who encased Prahlad with the cloak. Thus, Holika was burnt to death and Prahlad came out safe. This is why a bonfire is lit a day before Holi which is believed to burn all evil.
There are several more legends associated with Holi
According to another legend, after demon Putana poisoned Lord Krishna with her breast milk, he developed a distinct blue skin color. Since Krishna was worried that Radha might not like him, his mother suggested that he smear Radha's face with any color. This color play ultimately evolved into a tradition and was later celebrated as Holi in the Braj region of Uttar Pradesh.
Rang Panchami in Maharashtra
Holi is also referred to as Rang Panchami or Shigma in Maharashtra. The celebrations here start by lighting a pyre of firewood after the sunset on Purnima which is called Holika Dahan. The next day people celebrate Rang Panchami by smearing each other with colors while grooving to some music. People also gorge on some yummy Puran Polis on this day.
Lathmar Holi in Uttar Pradesh
Uttar Pradesh celebrates Holi in one of the most unique ways. In the local areas of Vrindavan, Barsana, and Mathura, women playfully chase the men and boys with lathis and hit them to mark the celebrations. The men wear dhal or shields to protect themselves but in case they are caught by the women, they must wear feminine clothes and dance on the streets.
If you want to witness the grand celebrations of Holi, then visit Udaipur to enjoy Royal Holi. The celebrations here are splendid and are organized by the royal Mewar family of Udaipur every year. The festivities include a grand procession with well-decorated horses and royal bands. A special bonfire is lit that marks Holika Dahan on the eve of Holi.
Hola Mohalla in Punjab and Manjal Kuli in Kerala
Holi in Punjab is known as Hola Mohalla or warrior Holi which is popular among Nihang Sikhs. It is usually celebrated a day before Holi during which the Sikhs showcase traditional martial arts along with dance and music. Manjal Kuli in Kerala is marked by traditional folk songs and played with turmeric-infused colors. It is usually celebrated in the Konkani Temple of Gosripuram Thirumala.