Mumbai: Rs. 2,000cr money-laundering racket busted at Bharat Diamond Bourse
Mumbai: Rs. 2,000cr money-laundering racket busted at Bharat Diamond Bourse
Jul 13, 2018, 06:36 pm
2 min read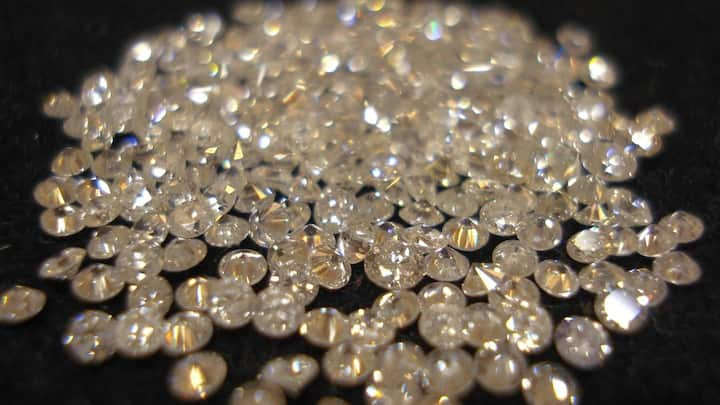 The Directorate of Revenue Intelligence (DRI) has busted a Rs. 2,000 crore money laundering racket at the Bharat Diamond Bourse (BDB) in Mumbai and arrested four people. The racket was unearthed after the DRI recently conducted raids at the BDB at Bandra Kurla Complex following a tip-off and intercepted consignments of rough diamonds of "low quality" with a declared value of Rs. 156 crore.
Revaluation says diamonds only worth Rs. 1.2 crore
A revaluation of these diamonds, however, found that they were worth only Rs. 1.2cr. "The revaluation done by experts ascertained that these rough diamonds were of inferior-quality and worth only Rs. 1.2cr," an official said. During the probe, it was found that these rough-diamonds were imported from overseas-markets like Hong Kong and Dubai and they were shown to have been procured at grossly-overvalued prices.
Accused used diamond-valuers' help to set overvalued prices of diamonds
Four people have been arrested so far and cash worth Rs. 10L, demand drafts amounting to Rs. 2.2cr, cheque books, Aadhaar cards and PAN cards were recovered during the raids. The four arrested accused, with the help of some members of the panel of diamond valuers, used to get the declared value of the consignments approved as the fair value, the official said.
BDB Vice President was shocked over the racket
BDB Vice President Mehul Shah expressed shock over the racket. "No one in the industry had heard of these arrested valuers and we are surprised how they were valuing diamonds. Our industry is very small and people know each other," he said. Shah said that valuers also work with the customs department, where nobody from the industry is allowed.