All that kept Mumbai buzzing
Last updated on
Nov 30, 2016, 04:33 pm
The Haji Ali dargah of Mumbai is in the news again. The dargah, after allowing entry to women is in the news for a new rule that's receiving mixed-reactions. Meanwhile, students of TISS are not attending classes to protest against fee hike. And destruction takes as much as work as construction; as has been proved by RBI. For details, tap in.
Model accused of rape, granted anticipatory bail
The Bombay High Court granted anticipatory bail to a model, accused of rape by his former girlfriend. Court observed that the relationship looked consensual as the complainant was a major and incidences of physical intimacy had occurred repeatedly. The court also took into account the unexplained delay in lodging an FIR. The model was released on a personal bond of Rs.50,000.
TISS students protest against fee hike
Students of Tata Institute Of Social Sciences boycotted classes to protest against the "arbitrary" fee hike. Calling the nearly 100% increase in tuition fee as 'unreasonable', students demanded a meeting with the college management. Students also demanded that scholarship for OBC students be restored. The institute had earlier explained its budget constraints, owing to a 5% cut in its funding by the government.
State owes us Rs.28 crore: WTC
World Trade Centre, which was sealed by collectorate over non-payment of dues, has claimed that the state owed them Rs.28 crore for occupying their premises. Body which runs WTC said that figure had been arrived at after adjusting dues claimed by the state. WTC has claimed that the collectorate couldn't ask them for rent payments as it's in breach of a recently-issued Government Resolution.
A discriminatory 'equalizer'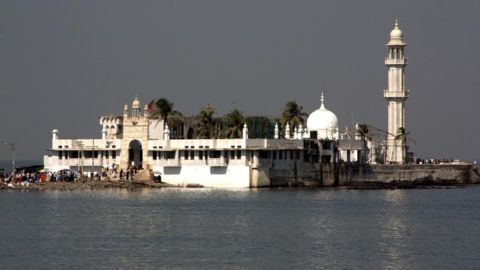 According to the new rules at Haji Ali, women can enter the sanctum sanctorum of the dargah but can not touch the holy tomb. To avoid this being seen as discriminatory, the trust has now barred even men from touching the tomb. Women got the right to re-enter the dargah after a prolonged legal battle but have mixed reactions to this new rule.
NCP ward members' meeting turns into battleground
NCP members clashed at a ward members' meeting in Deonar, which was held to discuss the election of ward president. Supporters of NCP leader Nawab Malik and former MP Dina Patil got involved in a fight after which the police was informed. Patil complained that Malik's supporters charged at him with swords, while Malik alleged that Patil's supporters violently barged into the meeting.
Shredding of notes; RBI's mammoth task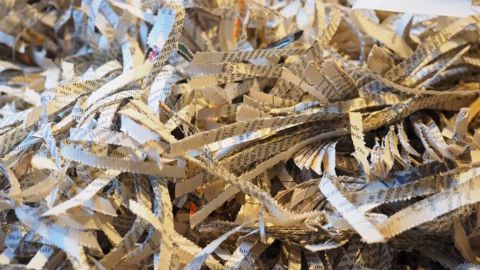 If you thought printing new notes is RBI's only concern right now, think again! RBI has a herculean task on hand of verification and shredding of demonetized notes. RBI expects to deal with 15,000 million notes, which means shredding of nearly 80,000 gunny bags of old notes. Work is underway at 40 shredding machines in 19 locations across the country.