Mumbai: Incessant rains affect traffic movement, suburban trains
Mumbai: Incessant rains affect traffic movement, suburban trains
Written by
Ramya Patelkhana
Aug 29, 2017, 02:58 pm
2 min read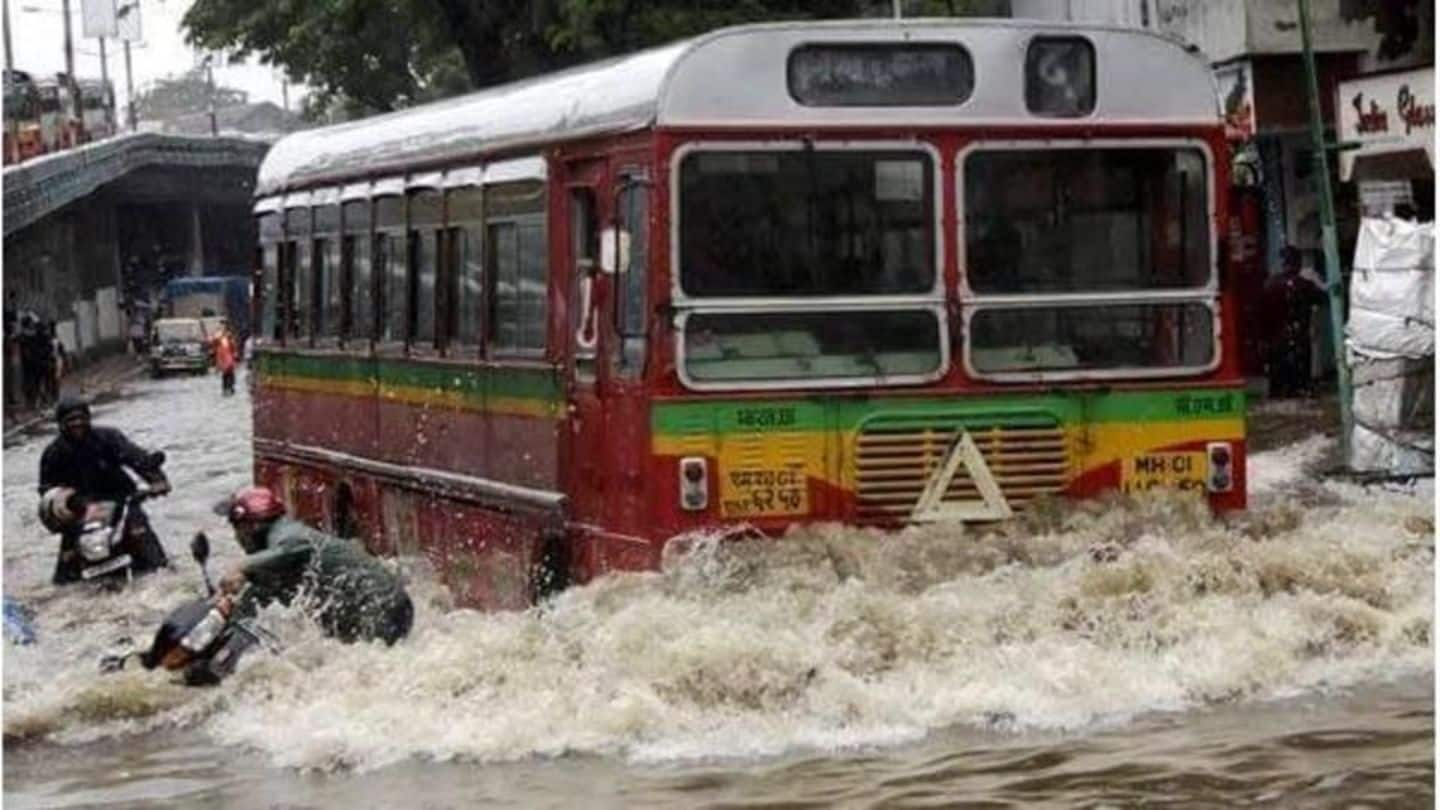 A torrential downpour this morning and incessant rains since four days in Mumbai increased traffic congestion, hitting transport services, including the suburban trains. Water-logging, collapsed trees, and numerous potholes slowed the traffic movement in several areas. Traffic police have deployed additional personnel to ease congestion. MET officials alerted Mumbai could witness "heavy" or "very heavy" rainfall today. Tap in for more Mumbai news!
Three aces of Mumbai Airport dog squad retire
After ten years of service, three Labradors - Taison, Linovo, Deena - of the Mumbai airport's sniffer dog squad have been retired. They will now live in the six-acre Fiza farms in Mumbai's Virar, which is home to 300 animals, including 60 dogs. CISF bought the Labradors in 2007 when they were two months old; they were deployed at the airport's Terminal-2 in 2014.
Mumbai Dombivali family death shocks neighbors
After Shashikant Shah's family from Mumbai's Dombivali was killed in an accident on its way to Jain pilgrimage Palitana in Gujarat, their neighbors were left in a state of shock. Except Shah's son Jainam, all ten members of the family died along with their driver Mohammed Malik. Police believe Malik fell asleep at the wheel after which their jeep collided with a truck.
Celebrating 70 years of independence: "Yeh India ka time hai"
The Centre has asked IITs and central universities, including IIT-Mumbai, to host rock music bands that would perform patriotic music. As part of its "Yeh India ka time hai" program, the government identified a dozen bands. The concerts would be planned in September.
Chembur hotel employee held for filming women
Mumbai's Govandi police have arrested Chotukumar Bhuya, a kitchen helper at Chembur-based South Indian restaurant Mani's Lunch Home, for filming a woman through a washroom's exhaust fan outlet. Bhuya was arrested under IPC Section-354C (voyeurism) and Section-66E (violation of privacy) of the IT Act; his mobile and SIM-card were seized. Hotel authorities condemned the actions of Bhuya, who joined them two months ago.
Mumbai among top 6 cities in commercial space rentals
In a recent report, estate agency Knight Frank stated that office rentals across prime business districts in Mumbai had witnessed a robust growth owing to high demand and limited vacancies. It said the strong surge in rentals reinstated Mumbai's prominence on the list of global high-rent yielding commercial spaces for Apr-Jun'17. Mumbai's Bandra Kurla Complex saw a 2% quarter-on-quarter rise in this period.