Mumbai's kaali-peeli taxis can now be booked via mobile app
Mumbai's kaali-peeli taxis can now be booked via mobile app
Jun 29, 2017, 05:02 pm
3 min read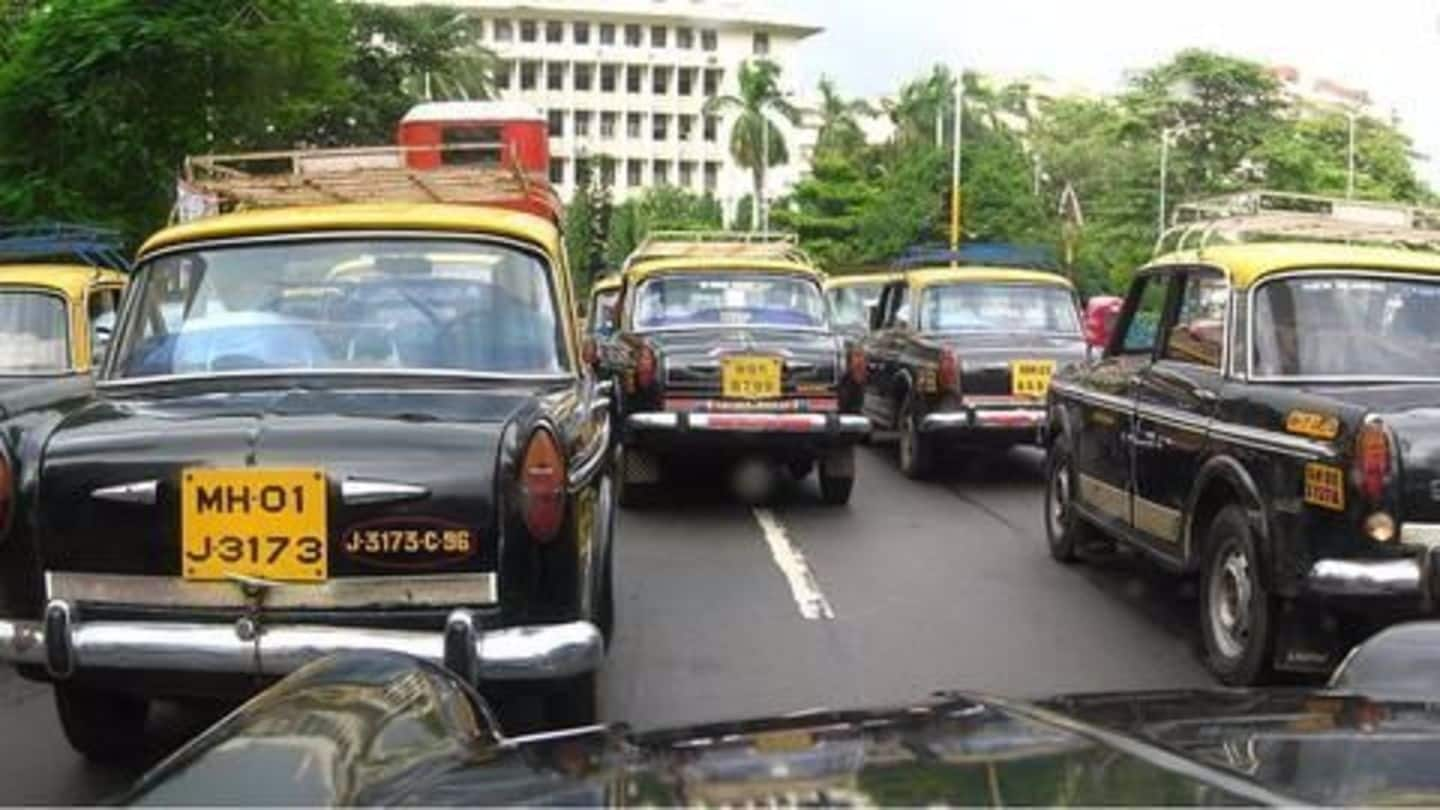 Transport minister Diwakar Raote will launch a new app of taxi unions-Amachi (Our) Drive-that will enable Mumbaiites to book black-and-yellow taxis just like Ola and Uber, but without surge pricing. The app has been developed by IT firm Sun Telematics Private Limited. The app, which supports 20 languages, has already been downloaded by 5000 people prior to launch. Keep reading for more from Mumbai.
Cops deployed at Mumbai's Marine drive to keep people safe
A day after 17-year-old student was swept away by the waves after she lost her balance while standing on the promenade in Marine Drive, police personnel have been deployed there to ensure the safety of people who gather at the promenade during heavy rainfall. The police officials even resorted to using canes to chase people away from the promenade.
Medical officer confirms Indrani Mukerjea's allegation of being harassed
Medical officer of JJ Hospital seemed to have confirmed Indrani Mukerjea's allegation of being beaten up by Byculla prison authorities while she was protesting along with others against the death of an inmate. Medical officer said,"Indrani has received some blunt injuries and other (injuries) as well. Her claims of being beaten up appear to be true as per our check-up."
Mumbai police nab 'Guide' who drugged and robbed foreigners
Tardeo police arrested conman Ayaz Rahman, who has been convicted twice, for robbing a UK national. Police found out that Rahman had seven cases of robbing registered against him in Mumbai and Navi Mumbai. Rahman would pose as a guide and take foreigners around the city before taking them to a coffee-shop where he would spike their drink and take off with their belongings.
Passenger served with rat nibbled food in Shatabdi Express
SK Shukla (name changed) had a shocking experience in the Shatabdi Express when he was served food nibbled by rats twice in the train which arrived in Mumbai Central from Ahmedabad. WR's Chief public relations officer said, "We will first serve show cause to the pantry car contractor. Heavy fine will be levied if the contractor is found guilty."
Commerce cut-offs above 95%, Mumbai students in tough spot
The second merit list for colleges, failed to excite a majority of students even those who scored in 90s as cut-offs in commerce and allied courses continued to remain above 95%. Vice-principal of NM College, said that higher cut-offs are disappointing for students from the elite 90s club as even they are unable to get the course of their choice.