Rs. 19L raised for expenses of Eman, world's heaviest woman
Rs. 19L raised for expenses of Eman, world's heaviest woman
Feb 24, 2017, 08:25 pm
3 min read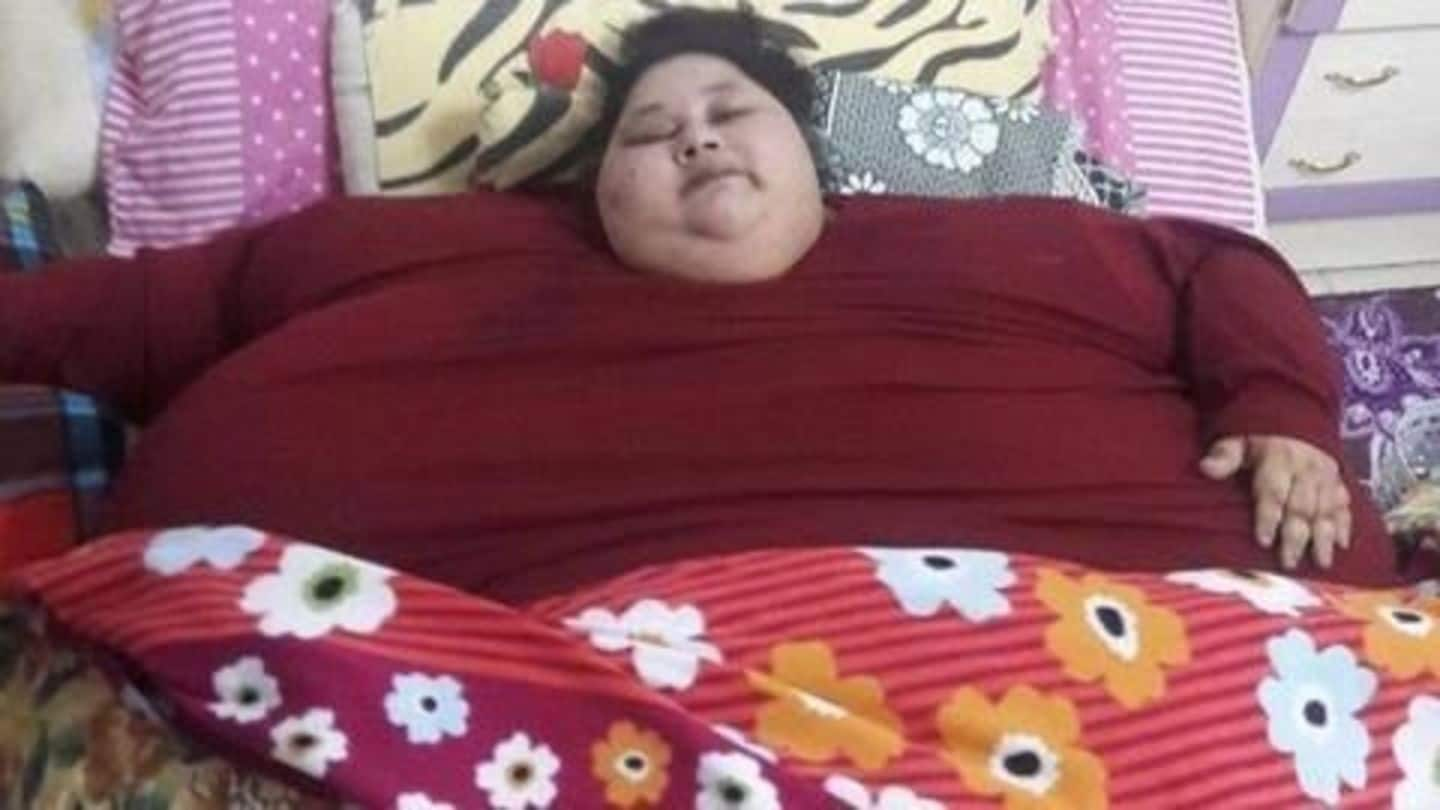 The family of Eman Ahmed, the world's heaviest woman currently in Mumbai for surgery, has managed to raise Rs. 19L from 169 well-wishers to cover her expenses. Ahmed's treatment is being done free of cost, but she will need money for trips to her home in Egypt during the four-year course of treatment. Tap in for more news from Mumbai.
Shiv Sena-BJP to join hands after BMC polls?
After Sena emerged the single largest party in the BMC elections (84 seats), with the BJP at 82, the parties might have to join hands as both are below the 114 needed to win power. Mumbai Congress president Sanjay Nirupam resigned after a dismal performance (31), another blow after defeats in 2014 Lok Sabha and assembly elections.
Bhardwaj asked to pay Rs. 2cr in Rangoon plagiarism case
After 'Rangoon' got caught up in a plagiarism case, the HC allowed it to be released on February 24 according to schedule, but directed filmmaker Vishal Bhardwaj has to deposit Rs 2 crore as guarantee till disposal of the case. Wadia Movietone Pvt. Ltd. took the makers to court over claims that they had copied the female-lead from 'Fearless Nadia', a 1940s stunt actor.
Woman molested in Mumbai local by home guard
A woman was allegedly molested in the ladies' coach of a Borivali-bound local, ironically by a home-guard deployed for women's safety. The victim, a Juhu resident, woke up when the train had reached Malad to find Mewlal Chandresh Chavvan touching her. However, he claimed he was only trying to wake her up. Chavvan has been granted bail on a security deposit of Rs. 15,000.
Major disaster averted after train jumps red signal
A major disaster was averted after a Vashi-Wadala train jumped a red signal and entered the wrong platform at Wadala, from where a Wadala-Panvel local was set to leave. The incident led to disruption of services for 80 minutes, delaying 25 trains and cancelling 15. The tracks also suffered damage. An inquiry has been launched. Action against motorman Y.P. Jadhav will be decided accordingly.
Nagpur gears up for a grand Shivratri
Nagpur, which was home to innumerable Nag temples, is all decked up for a grand Shivratri. It is said Shiva belongs to the Naga clan, which thrives in the region. Lakhs of devotees gather at the Sonegaon Goenka Shiv Mandir, the Shiv Kalyaneshwar Mandir at Mahal and Telangkhedi, and Bonda Mahadev temple at Tekdi Road. Rituals begin after sunset and go on the entire night.
Online petition against chemical effluents in nullahs
An online petition by residents of Kalamboli, Roadpali and Taloja against untreated chemical effluents being released into creeks has registered over 900 signatures. People are taking to social media to garner support for the petition, which is addressed to the Maharashtra Pollution Control Board, the ministry of environment and other government organizations. A similar initiative two years back had led to no conclusive action.
First witness in Sheena Bora murder case deposes in court
Witnesses started deposing in the Sheena Bora murder case, with sub-inspector Ganesh Dalvi, the complainant, testifying for the prosecution. Dalvi made certain allegations not included in his statement to the police. The accused, Indrani Mukerjea, Peter Mukerjea, and Sanjeev Khanna sat escorted by police. The case has been adjourned to May 16 to give time to the defence to approach the HC.