Mumbai-based photographer wins World Press Photo Award
Mumbai-based photographer wins World Press Photo Award
Feb 14, 2017, 03:56 pm
3 min read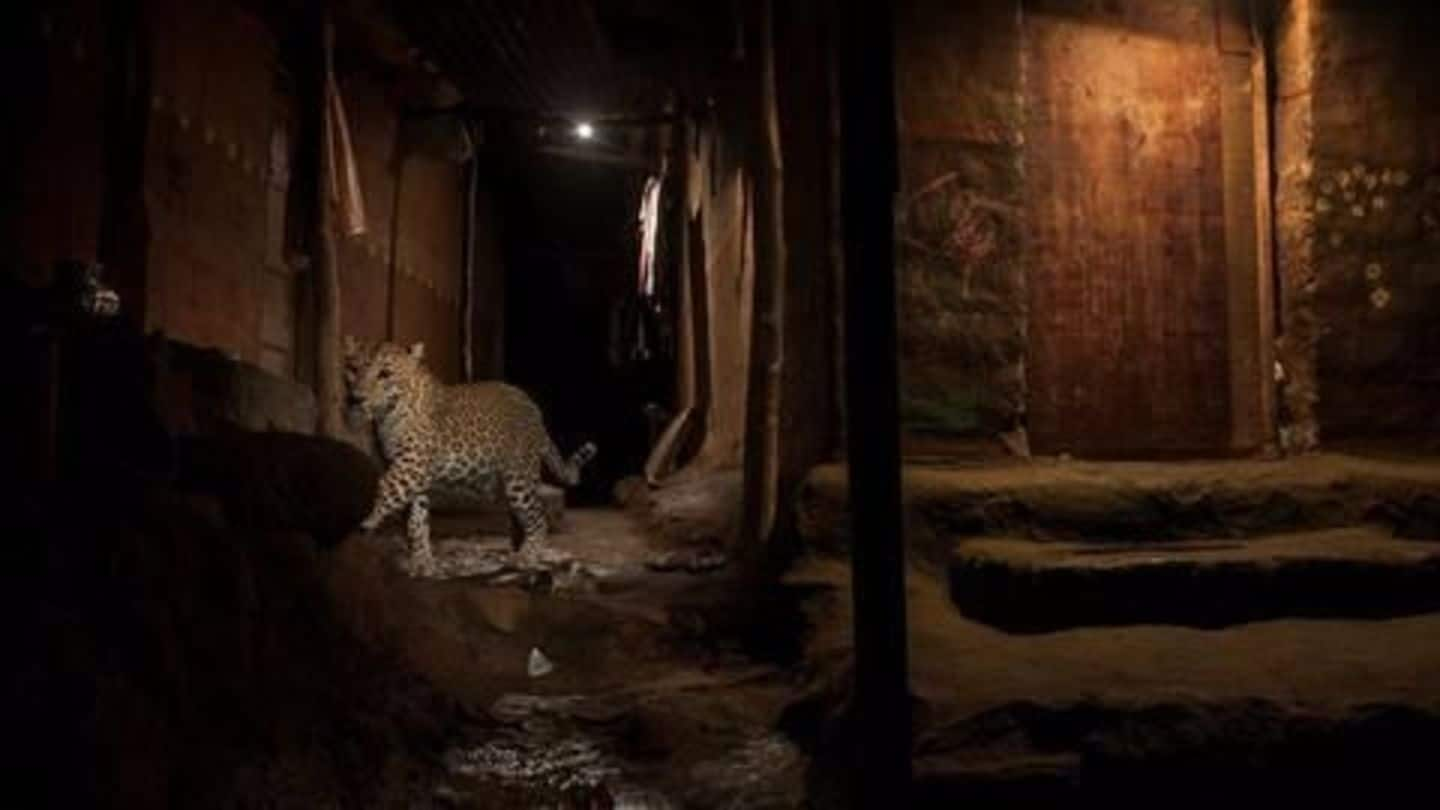 Mumbai-based photographer Nayan Khanolkar was ranked second in Nature category at the World Press Photo Awards. He clicked a leopard in Aarey Colony, on the fringes of Sanjay Gandhi National Park, where animals venture out at night. "While adivasis are harmoniously living with leopards, people in high-rises set leopard traps if they are spotted," said Khanolkar. Tap in for more news from Mumbai.
Physically-challenged IIT-B grad left helpless at New York Airport
A physically-challenged IIT-B graduate was left helpless at New York's JFK Airport after Delhi Airport security confiscated his motorized wheelchair without intimating him. Ironically, Pratyush Nalam was travelling from Chennai to NY via Delhi, and his wheelchair had reached Delhi on an Air India flight safely. AI said his wheelchair had now been sent to NY, though without the batteries.
Gold worth Rs 1.21 crore seized at Mumbai Airport
Gold worth Rs 1.21 crore was recovered at the Mumbai Airport in two separate smuggling cases. In a crackdown on Dubai-Mumbai flight AI 984, security forces seized a gold chain and 20 bars of 10 tola each, together weighing 2.362 kilos and worth Rs 71.66 lakh. A female Indian woman arriving from Dubai was also nabbed with 14 gold bars of 10 tola each.
In a first, Mumbai cops face Section 377 charge
The CBI is set to charge eight cops under Section 377 for abetting "unnatural sex" in the Agnelo Valdaris case. CBI has denied evidence of murder. This is the first time policemen are being charged under this section. Valdaris was arrested for theft in 2014, and was allegedly murdered in custody. Witnesses report he was "brutally tortured" and forced to "perform unnatural acts".
Private institutions hesitant of sharing CCTV feed with govt
The state's CCTV project has hit a roadblock, as many of the 102 private institutions the government approached are hesitant of sharing their feeds. Most doubt their feeds will be monitored 24x7, causing privacy concerns. Institutions can't be forced to participate, so the home department will try to convince them. A similar situation earlier unveiled in Pune, where only one of 40 institutions agreed.
BEST bus runs over man at Chembur
50-year-old Maruti Kshirsagar was standing at the Indian Oil bus stop in Chembur when the driver of a BEST bus lost control and ran over him, killing him on the spot. The conductor of the bus, plying from Kurla towards the Tata Power plant in Chembur, and two commuters were also injured. RCF police have arrested the driver, M.L. Godka. He was found sober.
Leading conglomerate GVK, operator of the Mumbai Airport, has outbid GMR Infrastructure Ltd, operator of the Delhi Airport, to win the tender for the new Rs 160-billion Navi Mumbai airport outside the financial capital. The airport, aiming to decongest traffic and meet rising demands, was proposed in 1997 and approved ten years later in 2007. It is expected to start functioning from 2019.
Men removed from housing society for 'having over two children'
Two people, Samir Shah and Imran Khan, have been disqualified from the managing committee of a Mumbai Central housing society allegedly for having more than two kids. The move came after a complaint against Shah and Khan regarding redevelopment plans. Earlier, notices were sent to both, but none responded. The assistant registrar of cooperative societies is also reportedly unhappy with the society's choice of developer.