Mother reunited with kidnapped child, thanks to Mumbai police
Mother reunited with kidnapped child, thanks to Mumbai police
Written by
Pallabi C Samal
Aug 24, 2018, 08:10 pm
3 min read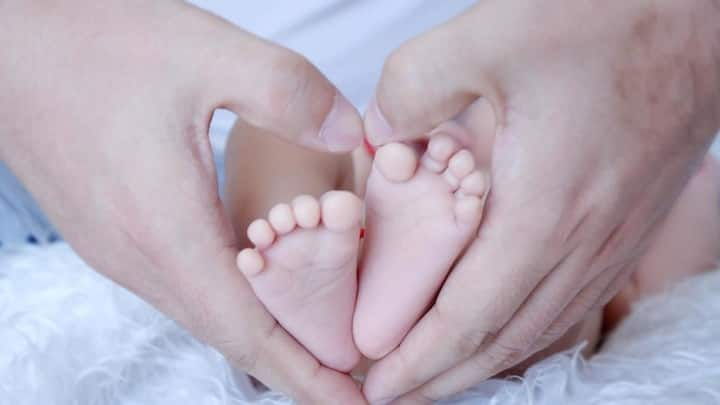 Showing exemplary coordination, two women-police teams from different police stations helped reunite a four-month-old child with his mother. The incident happened on August 17, when 25-year-old Sangeeta Kang, who was sleeping at Pune station, found her infant missing. She raised a complaint with Pune railway police, who coincidentally got a call from their Mumbai counterpart, helping Kang get back her child. Here's what happened.
Kang said she was approached by two women
Kang, who's a widow, had come to Pune in search of livelihood. She has two other daughters, who stay with her sister. She said in her complaint that she was approached by two women in the morning on August 17. They had three other children with them. She suspected the women to be her son's kidnapper, said Pune railway police senior inspector Manoj Khandale.
Cops scanned CCTV footage, faced difficulty in identification
Based on her inputs, Khandale's team scanned the CCTV footage in which they saw the whole act: a woman approaching Kang when she was fast asleep, picking up the infant and climbing onto a Mumbai-bound train. Since the woman's face wasn't that visible, it got difficult for them to identify her. Meanwhile, a police informer named Varsha Pawar approached Amboli police station (in Mumbai).
Her defense crumbled when she botched up the gender
She said about a certain woman, a fellow beggar, who had a kid that looked suspicious. Varsha took the Amboli police team, led by sub-inspector Sharmila Patil, to that woman, by the name of Manisha Kale, who was begging in Jogeshwari. When asked about the baby, she maintained it's hers, but her defense crumbled when she botched up the gender. She was, then, arrested.
Baby was fed, bathed before given to mother
Patil was helped by Oshiwara police, which took care of the child and kept Kale in their custody. Meanwhile, she called up Pune railway police to confirm about any missing baby case lodged recently. After getting affirmation, she intimated the Oshiwara police, which fed the baby and bathed him, before handing him to his mother, who had traveled to Mumbai with Pune police team.
Woman kidnapped kid in the hope to get more alms
Cops said 22-year-old Kale kidnapped the child in the hope that it'd bring her more alms. A case has been registered with Pune railway police against Kale and her accomplice, who's yet to be nabbed, under relevant IPC sections for kidnapping and common intention.