Maharashtra: 3 dead, 117 govindas injured in Dahi Handi celebrations
Maharashtra: 3 dead, 117 govindas injured in Dahi Handi celebrations
Aug 16, 2017, 08:16 pm
3 min read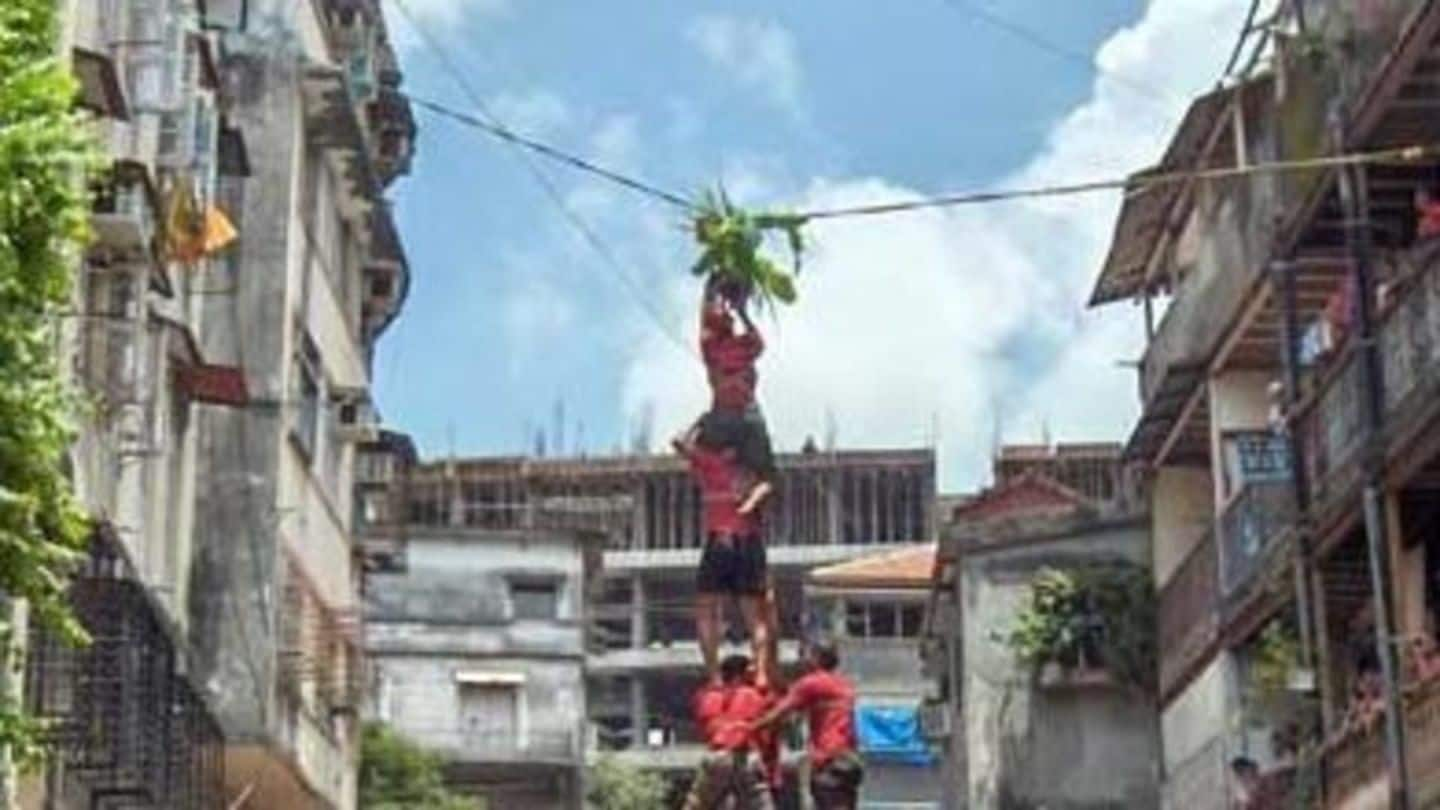 In a rather unfortunate instance, Dahi Handi celebrations in Maharashtra were marred with several govindas getting injured. In Mumbai alone, 117 govindas got injured during celebrations. In Palghar, one died from seizure during celebrations while in Airoli, a 34-year-old govinda got electrocuted, while trying to form human pyramid. In Pune, another govinda died from heart attack. Tap in for more from Mumbai.
11-year-old girl's testimony against relative gets him jail for life
Undeterred by the lack of support from her family, an 11-year-old girl testified against her relative, Fazal Dafedar, who had raped her "to drive away evil spirits". The court has jailed him for life. In September'14, the girl's parents sent her to live with him. Dafedar raped her when his family was away. She managed to escape and confided in her neighbor who alerted the cops.
Shiv Sena chief attacks Modi's Independence Day speech
Shiv Sena supremo Uddhav Thackeray taunted Centre to remove Article 370 that grants special status to J&K, a day after PM Modi said Kashmir issue can be resolved by peace in his I-Day speech. "Government should do away with Article 370 so people can go to Kashmir, hug people there. Soldiers should break their guns, hug Kashmiris. We welcome PM's speech," he said.
Now get approval to cut trees in just 12 days!
Environment activists are shocked by the amendments to the Maharashtra (Urban Areas) Protection and Preservation of Trees Act, 1975. Earlier it used to take a month to get approval for cutting trees but now time has been reduced to mere 12 days. The urban development department issued a notification saying this was done to speed up the projects in 'ever-expanding concrete jungle' of Maharashtra.
Police arrest conman for duping parents of Rs. 3.5 lakh
Mumbai Police arrested a conman, Santosh Suryavanshi, for allegedly duping 15 parents collectively of Rs. 3.5 lakh, by posing as a trustee of two convent schools in Mumbai. The incident came to fore when one family approached MIDC police regarding this. Suryavanshi would ask parents for money at school-gates, promising admission to their children and would then just disappear.
Mumbai: Transgenders march protesting against rising crimes
Transgender community members, led by transgender group 'Akhil Kinner Seva Samiti', held a protest march in Mumbai against rising cases of crime against the community. They marched from August Kranti Maidan to Girgaon Chowpatty. Transgender rights activist, Laxmi Narayan Tripathi, said police and the administration were turning a blind eye to the crime cases against transgenders and failed to take any action.