84th Congress Plenary to focus on countering Modi-led BJP
84th Congress Plenary to focus on countering Modi-led BJP
Written by
Shiladitya Ray
Mar 17, 2018, 12:55 pm
2 min read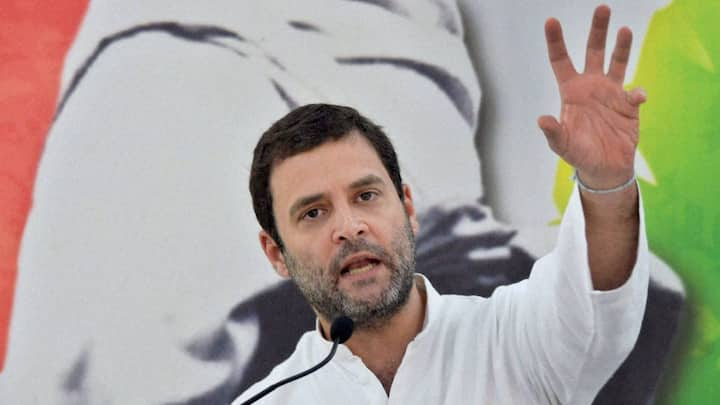 A two-day Congress Plenary session which started on Saturday is set to decide not only the party's roadmap for the next five years, but also devise strategies to counter the seemingly invincible BJP for the 2019 Lok Sabha elections. Being held after a seven-year-long hiatus, the theme of the 84th Plenary session of the 132-year-old Congress party is "Change is Now". Here's more.
The Plenary will also ratify Rahul Gandhi as Congress President
In accordance to the party's constitution, the plenary will also ratify 47-year-old Rahul Gandhi's election as Congress president which took place in December 2017. The plenary and the coordinated attack on the BJP is expected to re-energize party workers, said a leader familiar with the developments. Four resolutions are also set to be adopted for the meet.
You can watch the live session here
Congress looking to join hands with TDP
A meeting for the subjects committee formed for the session has approved four resolutions to be adopted. On the political front, a resolution will talk about alliance strategies at both state and national level for the upcoming 2018 Lok Sabha elections. This includes extending support to Chandrababu Naidu's Telugu Desam Party (TDP) which recently quit the NDA and moved a no-confidence motion against it.
Resolutions on economy, foreign policy, and agriculture to be adopted
The Congress is also set to adopt new resolutions on the economy, foreign policy, and agriculture, unemployment, poverty alleviation. Further, the plenary will pave way for the reconstitution of the Congress Working Committee (CWC) either through nominations or elections, which will be decided by Rahul Gandhi. Meanwhile, Sonia Gandhi and Manmohan Singh will also address the session.
The session comes on the back of setbacks for BJP
The session comes at a time when the BJP is reeling from key bypoll defeats, and has seen the exit of some of its allies. It's expected that the session will turn out to be an elaborate critique of the Modi government, and will tackle key issues of contention like jobless growth, the agrarian crisis, youth unemployment, disappointment of the middle-class etc.