Karnataka's Deputy CM Govind Karjol blames 'good roads' for accidents
Karnataka's Deputy CM Govind Karjol blames 'good roads' for accidents
Written by
Ratnadeep Choudhary
Sep 12, 2019, 03:31 pm
2 min read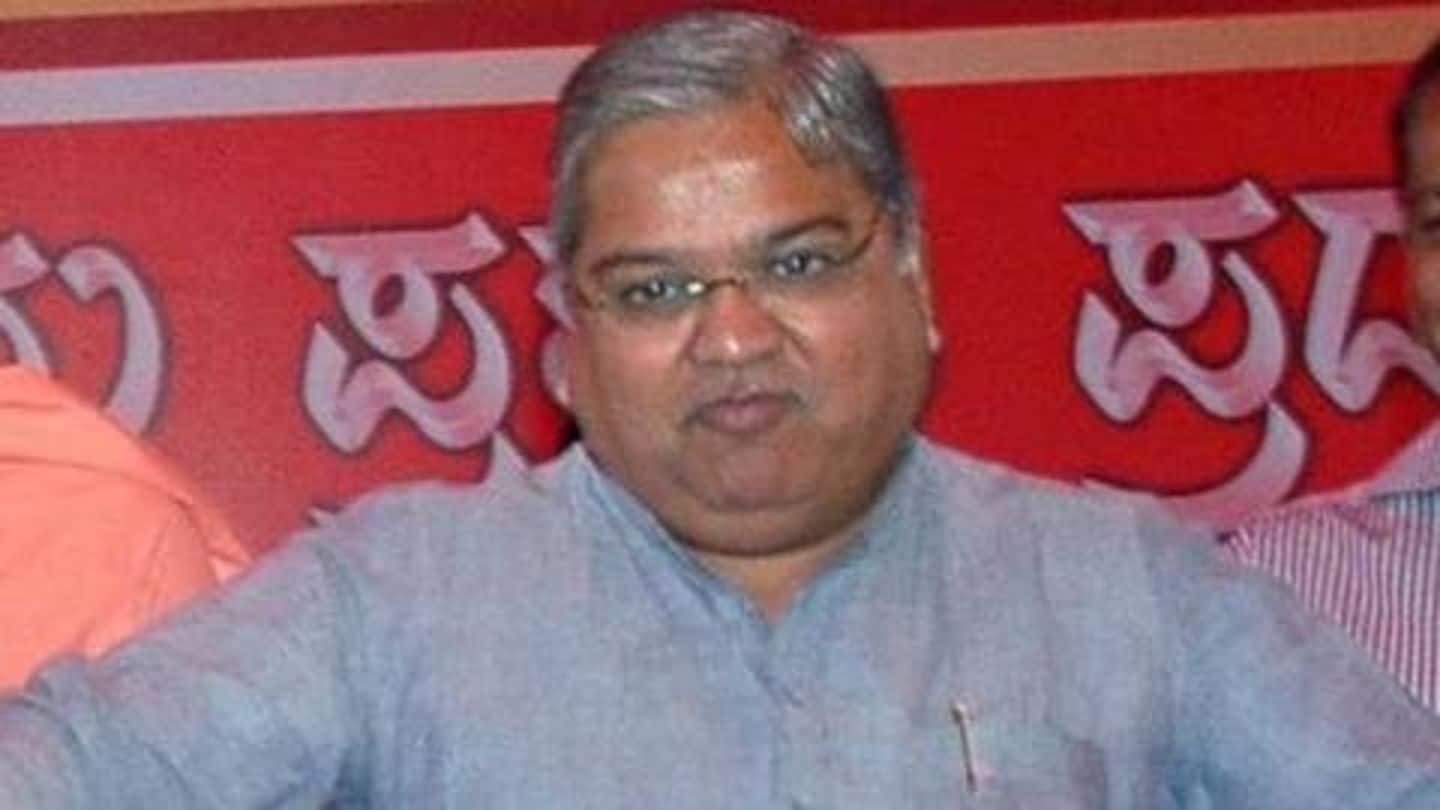 At a time when steep traffic fines have given sleepless nights to offenders, Karnataka's Deputy Chief Minister Govind Karjol blamed "good roads" for accidents. Karjol, one of the three deputy CMs of Karnataka, made these remarks a day after his boss BS Yediyurappa indicated that the state might slash fines. With his statements, Karjol has proved there's never a dull day in Indian politics.
So, what exactly did Karjol say?
"Accidents don't occur due to bad roads. They happen when roads are good and safer, that's when accidents are more... People drive at high speeds on our roads. Accidents happen on highways when people drive at speeds above 100kmph," Karjol said on Thursday.
From September 1, new traffic rules have been imposed
With 63 clauses of the Motor Vehicles Act being revised from September 1, traffic penalties have increased manifold across the country. According to data collected by The Hindu, in the first four days since the enactment of the new rules, Haryana issued 343 challans amounting to Rs. 52,32,650 in penalties while Odisha had issued 4,000 challans totaling to Rs. 88,90,107.
Data shows Karnataka is a hotbed for road accidents
As per the latest figures released by the Ministry of Road Transport and Highways, Karnataka stood fourth on the list of the highest number of deaths due to accidents in 2017. The number of deaths due to accidents in Karnataka for 2017 stood at 10,609.
Interestingly, several states have decided to ponder over increased fines
Meanwhile, several states, including those ruled by BJP, have decided to slash the fines. Gujarat CM Vijay Rupani announced that the fines will be revised on "humanitarian grounds". Other BJP-governed states like Maharashtra, Goa, and Uttarakhand, are also planning to follow suit. Unsurprisingly, non-BJP ruled states including West Bengal and Kerala have hinted they will not follow the amended Motor Vehicles Act.
Naturally, Nitin Gadkari is unhappy with states' decision
On states deciding to dilute the Act, Union Road Transport Minister Nitin Gadkari said they are within their rights to do so. "Those who want to enforce it can do it. Those who don't, need not," he told NDTV and added that "life is more important than steep fines." Gadkari also rubbished arguments which claimed that fines were increased in order to collect revenue.