Who will become CMs in Tripura, Meghalaya and Nagaland?
Who will become CMs in Tripura, Meghalaya and Nagaland?
Mar 03, 2018, 03:23 pm
2 min read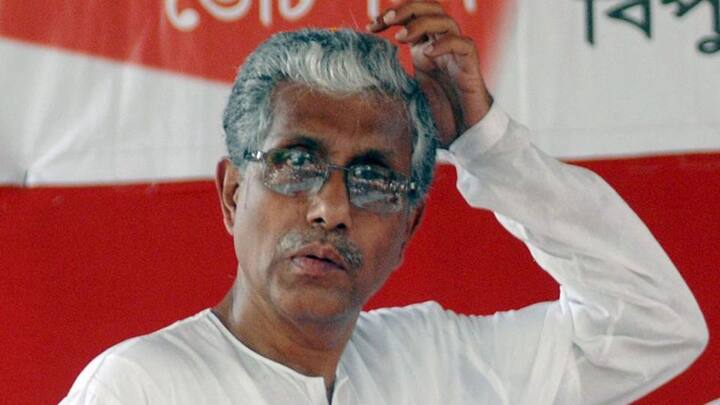 BJP witnessed a zero-to-hero transformation in Northeastern states today. In Tripura, they will oust incumbent CM, Manik Sarkar, one of India's longest-serving CMs. BJP's state president Biplab Kumar Deb will probably become the CM. In Nagaland, one-time friends former CM and NDPP chief Neiphiu Rio and incumbent CM and NPF chief TR Zeliang vie for CM-ship. Further, Meghalaya witnesses the battle of Sangmas. Here's more.
Tripura's responsibility might fall on home-grown RSS cadre Deb
Under Sarkar's CM-ship, Tripura witnessed the country's highest literacy rate, admirable paddy production and rural electrification. He also crushed tribal militancy, leading to uplifting the dreaded AFSPA. However, he couldn't address issues of unemployment, economic sluggishness and on-off demand for tribal Tipraland. Now, Deb, who has almost single-handedly turned around BJP's Tripura fate, promises to create self-employment opportunities, woo investors and improve tourism sector.
Nagaland: Contemporaries Neiphiu Rio and TR Zeliang lead CM-ship battle
Rio and Zeliang began their career with Congress, before joining NPF within a year of each other. However, last year, Rio parted ways with NPF forming the NDPP, which formed a pre-poll alliance with BJP. Interestingly, Rio hails from the majority Angami tribe and Zeliang from the minority Zeliang tribe. While Zeliang accuses Rio of being "power-hungry," Rio slams the former's lack of governance.
How is Meghalaya's Sangma v/s Sangma battle playing out?
Meghalaya's big CM-ship battle is between Congress's current CM Mukul Sangma and NPP's Conrad Sangma, late LS-speaker PA Sangma's son. Mukul is credited to have led Congress to its 29/60 seat-victory in 2013. However, he is accused of shielding corrupt ministers and not restoring coal and limestone-based mining to its former glory. For Conrad, he needs to wrest the power-centre Garo Hills from Mukul.