'Democracy impossible without opposition': Amit Shah explains meaning of 'Congress-mukt-Bharat'
Last updated on
Jun 11, 2018, 05:07 pm
Launching an attack on Congress President Rahul Gandhi, BJP's Amit Shah on Monday said the phrase 'Congress-mukt Bharat' meant ridding India of the Grand Old Party's culture, and not the party itself. Speaking at Chhattisgarh's Surguja district, Shah said a democracy isn't possible without an opposition. Shah added Congress was diminishing and it was Rahul Gandhi's responsibility to revive the party, not his.
'Congress-mukt Bharat is about Congress' culture,' says Amit Shah
"'Congress-mukt Bharat' means getting rid of the 'Congress culture'. Democracy is not possible without opposition. It's a different thing that the Congress has been shrinking in the country. But it is the responsibility of Rahul Gandhi to keep the Congress alive, not mine," Shah said.
Nothing personal against Rahul Gandhi, says Amit Shah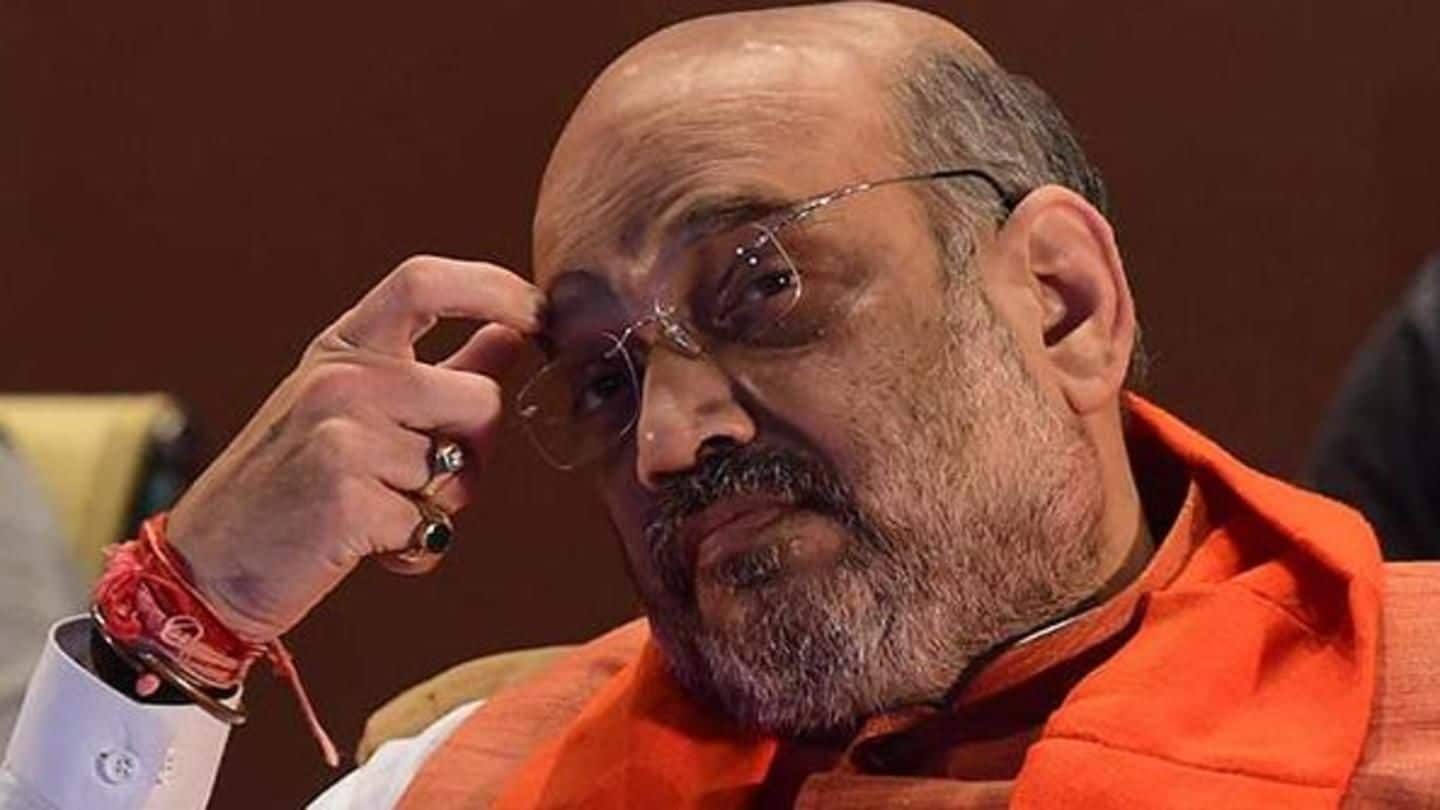 At the press conference, when the BJP President was asked why he targeted Rahul Gandhi in his speeches, Shah said, "It should not be considered as a personal attack. He (Rahul) put forth some questions to which I answered." Shah explained as Rahul Gandhi was answerable to Congress legacy, so was he to the BJP's. He claimed more and more people are supporting BJP.
On middle-class distancing itself from BJP, Shah has a reply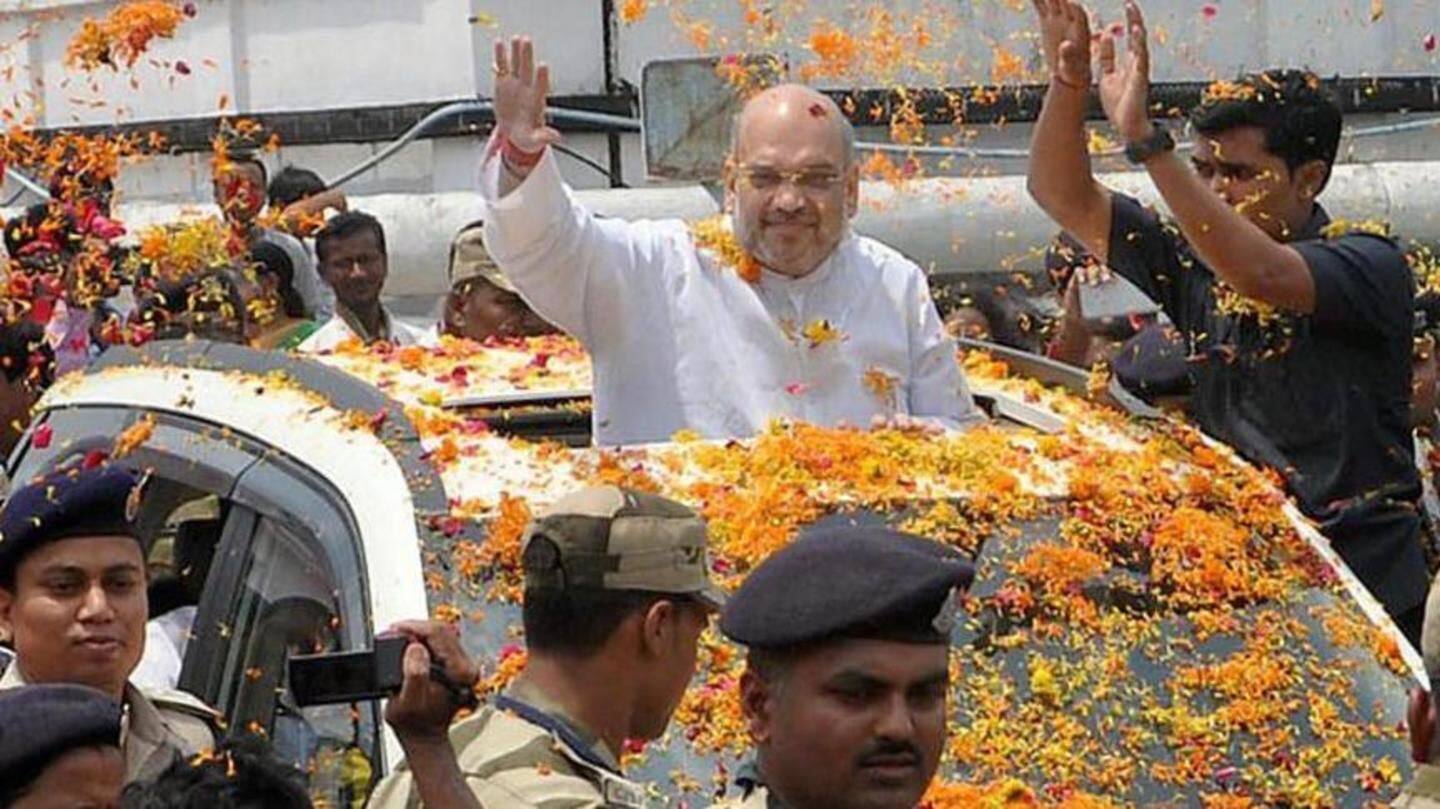 Insisting that support of the middle-class in 14 states got BJP victory, Amit Shah said the saffron party was working towards the betterment of everyone. He claimed the Center had a watchful eye on Kashmir and international borders were secured now, more than before. Shah said that unlike former PM Manmohan Singh, Modi's foreign trips are known because people abroad 'welcome him'.
Amit Shah also heaps praises on Raman Singh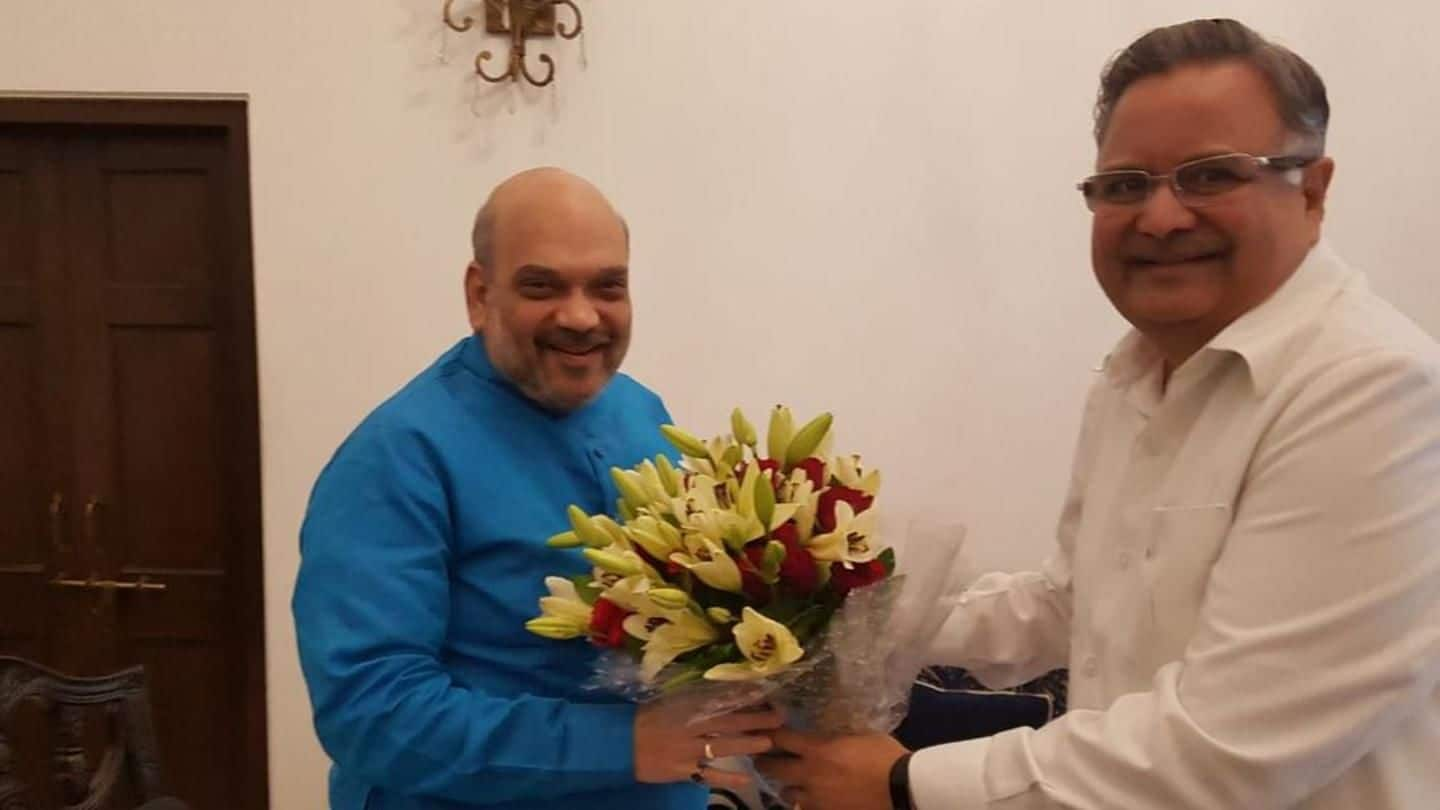 Praising CM Raman Singh for his work in Chhattisgarh, Amit Shah confidently said BJP will return for a fourth consecutive term in the state. Chhattisgarh has now become a power surplus state, Naxalism has been controlled, new roads are being laid, agriculture production increased, and transport and communication services expanded in remote areas, he claimed. Assembly elections are due in Chhattisgarh later this year.