Assembly polls: Poor voter turnout in Maharashtra and Haryana
Assembly polls: Poor voter turnout in Maharashtra and Haryana
Oct 21, 2019, 04:27 pm
3 min read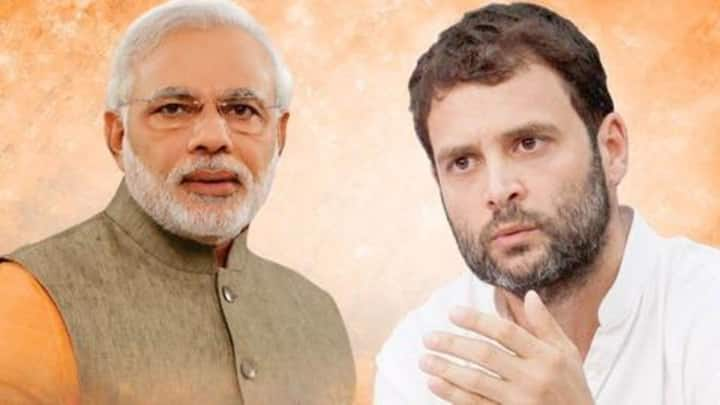 In Maharashtra and Haryana, voting for Assembly polls is underway, but the turnout has been extremely poor. As per data of the Election Commission of India, voter turnout stood at 43.14% and 50.02% in Maharashtra and Haryana respectively till 3 pm today. Simultaneously, by-polls are being held for 53 seats in 17 states and one UT. The results will be declared on October 24.
BJP hopes to retain both states
Notably, BJP hopes to return to power in both 288-seated Maharashtra and Haryana, which has 90 assembly constituencies. In Maharashtra, BJP forged an alliance with Shiv Sena, and for the first time, the latter agreed to contest on fewer seats. BJP has fielded candidates from 150 seats and Sena from 124. Meanwhile, in Haryana, BJP hopes to win 75 seats.
Bollywood celebrities voted, asked people to follow suit
In Maharashtra's capital, Mumbai, Bollywood celebrities turned out in large numbers to cast their votes, but that's about it. Till 2 pm, Mumbai city witnessed a turnout of 25.39%. The poor show prompted celebrities, like Abhishek Bachchan, Preity Zinta, and John Abraham, to take to Twitter to urge voters to exercise their rights. Zinta asked people to start "Diwali season with a bang".
Shah Rukh Khan spotted outside polling booth
Minor clashes were reported from Beed and Jalna
Amid voting, PTI reported that workers of Sena and NCP clashed in Beed's Balepeer area. Supporters of Sandeep Kshirsagar and Jaydatt Kshirsagar fought over vehicles used to ferry voters to the polling booths. The tensions were diffused after police and the leaders intervened. Similarly in Jalna, supporters of local candidates had an altercation and were separated by cops.
Something similar happened between Congress, BJP supporters in Haryana's Nuh
Further, as per reports, Congress and BJP supporters pelted stones at one another in Nuh area of Haryana. However, since the incident happened outside a polling booth, the voting process was not impacted. Police brought the situation under control soon.
Meanwhile, Rahul Gandhi took a jibe at BJP
Interestingly, on Monday, former Congress President Rahul Gandhi took a dig at BJP using the statement of one of its leaders, Bakshish Singh Virk. Recently, a video of Virk went viral on social media where he purportedly claimed that no matter which button the voter presses on EVM, the vote will "go to BJP". Sharing the clip, Rahul called him "honest".
Here's what Rahul tweeted
Separately, Khattar's cycle trip evoked sharp reaction from Hooda
As it turns out, Haryana Chief Minister Manohar Lal Khattar used a unique vehicle to reach at a polling booth in Karnal. He cycled his way to the station but former CM Bhupinder Singh Hooda dubbed it as "drama". "For five years, he (Khattar) flew in helicopters and now he rides a bicycle to reach the polling booth," Hooda said after casting his vote.