Cows and BJP: 5 times its ministers made silly remarks
Cows and BJP: 5 times its ministers made silly remarks
Oct 21, 2019, 03:53 pm
3 min read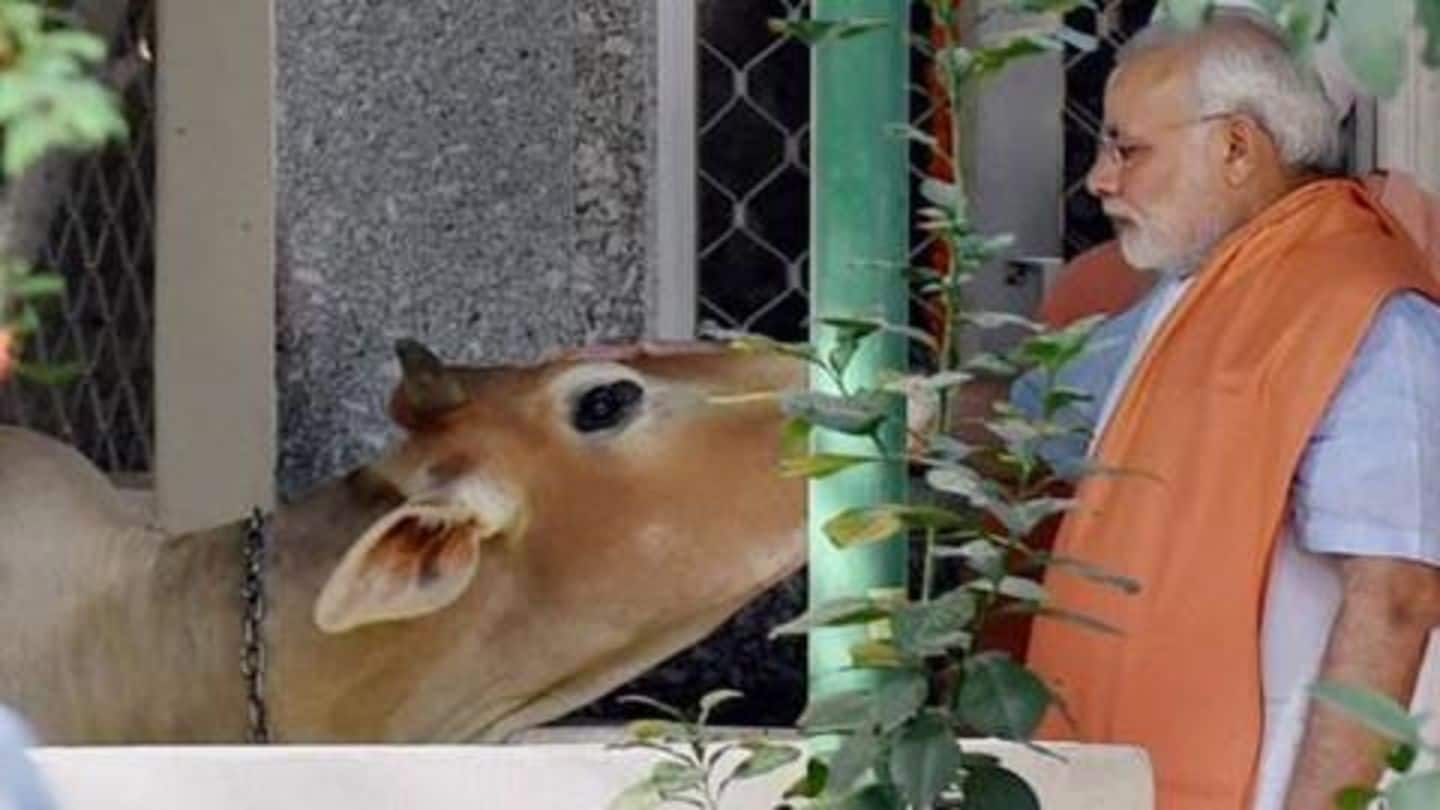 Recently, Goa minister Michael Lobo said cows in the coastal state have turned "non-vegetarian," baffling all of us. But then this isn't the first time a minister has reflected the obsession of saffron party with cows. Putting logic aside, BJP ministers have repeatedly commented on cows, made it to headlines, and evoked criticism. Here's looking at five such statements that created a row.
Let's first start with Lobo
Lobo, who is the Garbage Management Minister, said cows have changed their "inherent" nature. "They would smell non-vegetarian food and move on, but now cattle from Calangute only eat non-vegetarian food," he said, and added veterinary specialists have been brought to "treat them". He also claimed they will get "better" after 4-5 days of medical care. We wonder what the "veterinary experts" will conclude!
Earlier this year, Uttarakhand CM's "logic" surprised us
In July, Uttarakhand Chief Minister Trivendra Singh Rawat stoked a major controversy by saying that cow is the only animal that "exhales" oxygen, and went on to add that massaging them can treat "breathing problems". Defending Rawat, an anonymous official at CMO said he was only reiterating what is widely known in the hills. Yes, because he was elected to advertise superstitions, right?
Once, Ashwini Choubey said cow urine can cure cancer
Speaking about the many qualities of cows, Union Minister Ashwini Choubey said AYUSH Ministry wants to use its urine to develop medicines. "Cow urine is used in the preparation of several types of medicines. It is used even for the treatment of incurable diseases like cancer," Choubey, who's the MoS of Health Ministry, said. Oh, the irony of a health minister making such remarks.
Another BJP minister gave idea for increasing cow milk's production
In August, BJP leader Dilip Kumar Paul claimed cows produce more milk when a flute is played near them, just like Lord Krishna did. "This was the science of ancient times and we are going to bring this technique back to modern times," he said. So, when you talk about bringing the "technique" back, do we need to get on bullock carts, Mr. Paul?
"Shockingly", BJP leader took offense when cow was called "animal"
In July, a BJP leader from Rajasthan, Vasudev Devnani, took offense after state minister Shanti Kumar Dhariwal said the cow is just an animal and shouldn't be worshipped. Reacting on this, Devnani said, "Dhariwal's comment on cow and Hindutva is condemnable. Saying that cow is just an animal hurts people's sentiments. The cow is worshipped as a mother in this country."