Chaos in Kerala Assembly after Congress leader takes out grenade
Chaos in Kerala Assembly after Congress leader takes out grenade
Mar 07, 2018, 05:31 pm
2 min read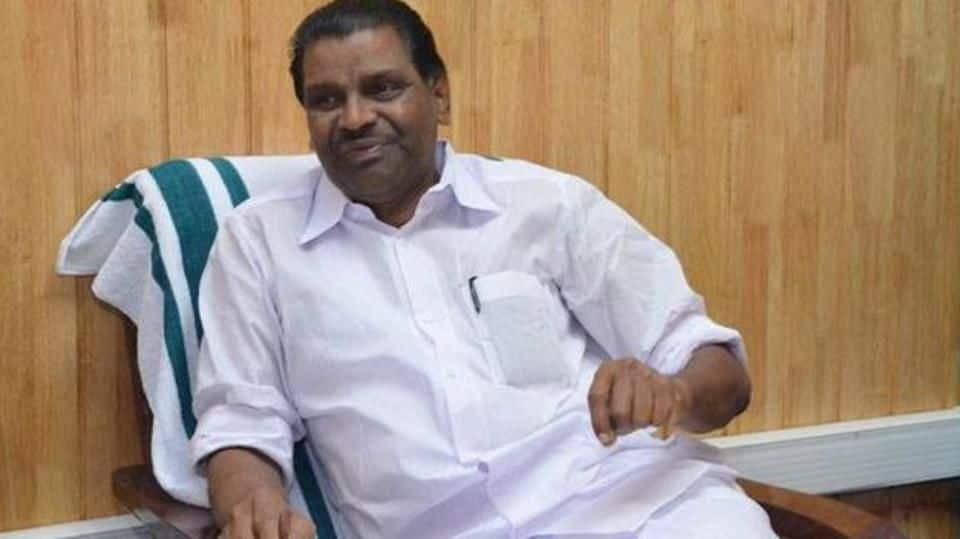 There was chaos in the Kerala Assembly today when a Congress leader pulled out a defective grenade during session. Thiruvanchur Radhakrishnan, former home minister, was criticizing police action on Youth Congress members in Thiruvananthapuram last week. Saying police used powerful grenades on the protesting party workers, Radhakrishnan took one out of a cover, alleging "police raj." He later handed it over to security personnel.
Last month, a Youth Congress protest had turned violent
The incident Radhakrishnan was referring to happened in Thiruvananthapuram on February 26. Youth Congress activists were protesting the murder of party worker Shuhaib, allegedly by CPI(M) workers. Soon, the march turned violent as protestors started pelting stones at police and the secretariat building. Reports said they also hurled soda cans at cops. Police in turn fired tear gas shells and rubber bullets.
Assembly members demand action against Radhakrishnan for breaking laws
Radhakrishnan said he had brought the grenade into the assembly to display its intensity, but legislators protested vehemently. MLAs also sought action against him. The speaker assured he would look into the matter, adding members aren't allowed to carry explosives or weapons into the House. CM Pinarayi Vijayan later agreed that Radhakrishnan had dramatically flouted norms of the Assembly.
This isn't the first incident of explosives in Kerala Assembly
Incidentally, this isn't even the first time something like this happened in the Kerala Assembly. In 2012, CPI(M) legislator EP Jayarajan had brought two used tear gas grenades to the House to protest alleged police atrocities. Interestingly, Radhakrishnan was then home minister.