No possibility of simultaneous Lok Sabha and Assembly polls: CEC
No possibility of simultaneous Lok Sabha and Assembly polls: CEC
Aug 24, 2018, 11:05 am
2 min read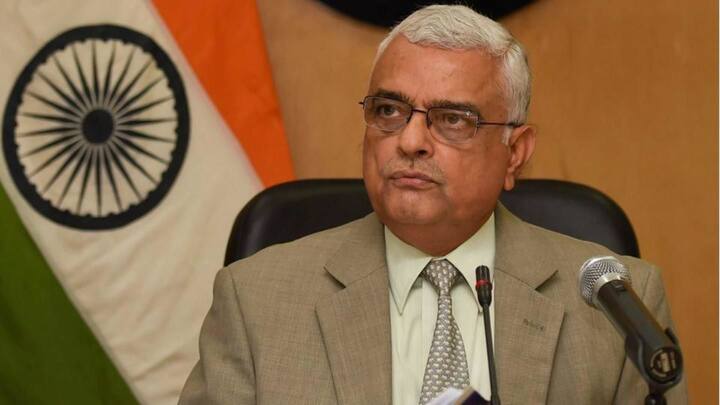 Chief Election Commissioner OP Rawat yesterday ruled out the possibility of holding simultaneous elections to the state Assemblies along with the Lok Sabha polls anytime soon. There have been some speculations recently that Assembly polls in Madhya Pradesh, Chhattisgarh, Rajasthan, and Mizoram due this year-end may be deferred and held simultaneously along with the Lok Sabha elections, scheduled for April-May 2019. Here's more.
Amit Shah called for debate on simultaneous elections
While the term of the Mizoram Assembly ends on December 15, the terms of Chhattisgarh, MP and Rajasthan assemblies will end on January 5, January 7, and January 20, 2019, respectively. Rawat's comments also come against the backdrop of BJP president Amit Shah's recent call for a "healthy and open debate" among stakeholders for simultaneous elections to the Lok Sabha and the state Assemblies.
It'll take at least a year to frame law: Rawat
Rawat said a legal framework is needed for holding simultaneous polls. "The lawmakers will take at least a year to frame a law that can be enforceable. As soon as the Bill is ready, the EC will know that things are now moving," Rawat said. The EC commences preparations for the Lok Sabha elections 14 months before the scheduled timeframe of polling, he said.
Election Commission has a staff of just 400 people
"The Commission has a staff strength of just 400 but deploys 1.11 crore people on poll duty during elections," Rawat said.
Rawat claims there are only minute percentage of EVM failures
To a query on complaints of failure of the Electronic Voting Machines (EVMs), Rawat lamented that in many quarters in India, the understanding of the EVM system isn't comprehensive enough. "There is just a 0.5 to 0.6% rate of failure and such a rate of machine failure is acceptable," he said at a select media meet in Aurangabad, Maharashtra.
Rawat says VVPATs were adopted following political pressure
Rawat also said the Voter Verified Paper Trail usage is a new concept which was adopted after the Commission made a commitment to have 100% VVPATs following political pressure. To a query, he said the percentage of NOTA option in elections is normally between 1.2-1.4%.