To amplify support for CAA, Centre reaches out to Bollywood
To amplify support for CAA, Centre reaches out to Bollywood
Jan 05, 2020, 07:25 pm
3 min read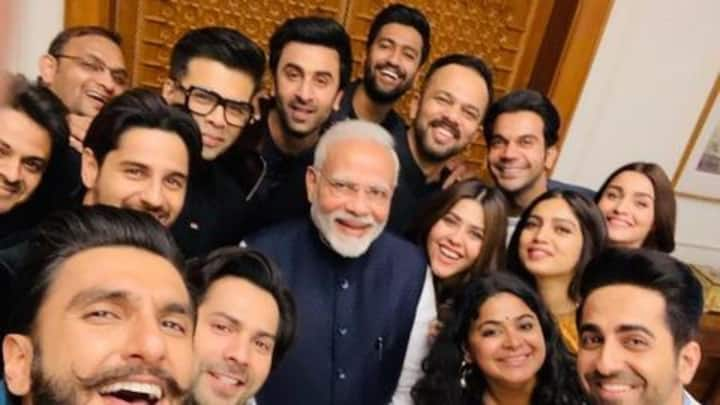 In its ongoing scheme to amplify support for the newly-implemented Citizenship (Amendment) Act or CAA, the Bharatiya Janata Party (BJP)-led central government has now reached out to members of Mumbai's glitzy entertainment industry. Reportedly, Union Minister of Railways and Commerce Piyush Goyal and BJP Vice-President Jay Panda have invited a host of Bollywood celebrities to a closed-door meeting for discussions over CAA. Here's more.
Meeting at Grand Hyatt, Mumbai at 8 pm tonight
According to an invitation card, accessed by Huffpost India, the meeting will take place at Hotel Grand Hyatt in Mumbai at 8 pm tonight (Sunday, January 5). "The agenda of the meeting will be to facilitate a discussion on myths and realities pertaining to the Citizenship Amendment Act," reads the said invitation. The meeting will be followed by dinner.
Stars like Jackie Shroff, Raveena Tandon, Farhan Akhtar invited
Film stars who have been invited for the high-profile meeting include actors Jackie Shroff, Suniel Shetty, Raveena Tandon, Richa Chadda, and filmmakers/producers such as Kabir Khan, Rajkumar Hirani, Madhur Bhandarkar, Boney Kapoor, and Prahlad Kakkar. On the other hand, celebrities like Anurag Kashyap, Swara Bhasker, Nikkhil Advani, who've been openly criticizing the new Citizenship law, have been left out, NDTV reported.
So far, Bollywood has remained divided on CAA
Notably, Bollywood stars have remained divided on the implementation of the contentious law and the police crackdown on protesting students/groups that followed thereafter. While stars like Kangana Ranaut have supported the government's move, many others including Kashyap, Huma Qureshi, Vishal Bhardwaj, Rajkummar Rao have been critical of CAA and the police brutality on protesters. Whereas, some others chose to remain silent over the matter.
Rallies, toll-free number: BJP's scheme to garner support for CAA
The BJP's invite to Bollywood celebrities comes amid a large-scale outreach effort by the saffron party to garner public support for the CAA. It has held several rallies to drum up support from the public for the new law and has attacked the Opposition "for spreading misinformation". Meanwhile, the ruling party has also launched a toll-free number to register public support for the legislation.
What is CAA? Why is there widespread criticism against it?
For the unversed, the CAA seeks to accord Indian citizenship to six persecuted Non-Muslim religious minorities from three neighboring countries (Bangladesh, Afghanistan, and Pakistan). However, the Opposition and critics say that the exclusion of Muslims makes the Act unconstitutional and discriminatory. Others say that the CAA, clubbed with nationwide implementation of National Register of Citizens, can facilitate the expulsion of Muslims from the country.