Bihar NPR to begin from May 15, says Deputy CM
Bihar NPR to begin from May 15, says Deputy CM
Written by
Siddhant Pandey
Jan 05, 2020, 05:18 pm
3 min read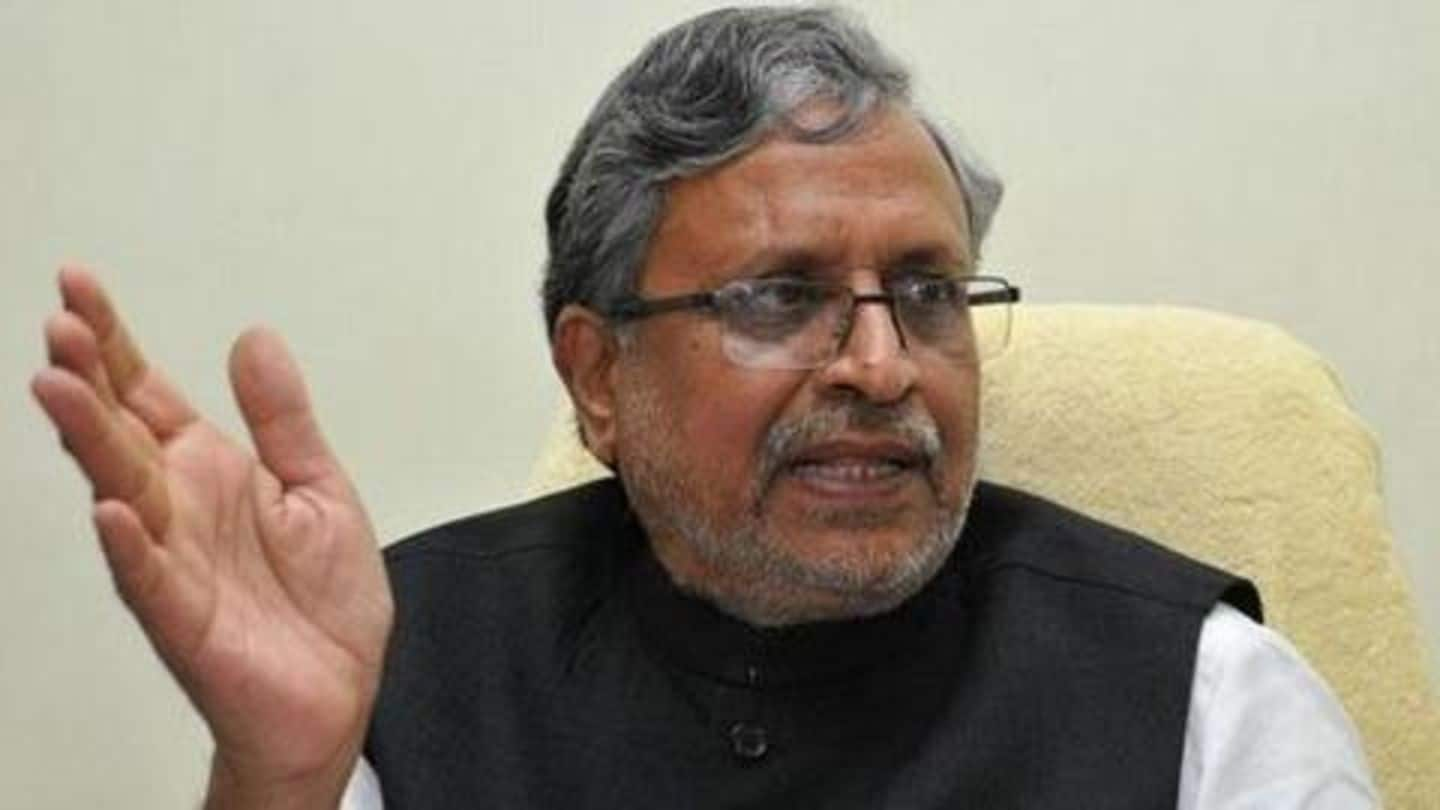 Bihar Deputy Chief Minister Sushil Kumar Modi has announced dates for the updation of the National Population Register (NPR) this year. Modi said that the first phase of NPR will be conducted in Bihar between May 15-28, 2020. The announcement comes as a shock since Bihar CM Nitish Kumar had opposed the National Register for Citizens (NRC) last month. Here are more details.
Modi warned administrative and punitive action against officials rejecting NPR
Modi, who is also the state Finance Minister, told reporters on Saturday, "The NPR process in 2020 will be carried out between 1 April to 30 September in the country. In Bihar, it will be done between 15 May and 28 May." The Deputy CM also said that the officials rejecting NPR will face administrative and punitive action.
Nitish Kumar 'competent' to make such statements: JDU leader
However, Modi's revelation was brought into question by senior Janata Dal (United) leader Shyam Razak. According to NDTV, Razak said that he was unaware of such a decision on NPR. He also said that CM Nitish Kumar is the more "competent person" to make such announcements, adding that Modi may have made his statement in a "personal capacity."
Nitish Kumar rejected NRC last month
Last month, CM Kumar had refused to implement NRC in Bihar, becoming the first CM of an NDA-led state to oppose the exercise. Around a dozen states in total have opposed the NRC and some—including West Bengal, Kerala, and Rajasthan—have stayed work on NPR.
What is the NPR and what is NRC?
The NRC is a register to enumerate the citizens of India while the NPR is a register of usual residents. A usual resident is a person who has resided in a local area for at least six months and will continue to reside in said area for the following six months or more. Evidently, NPR is the first step towards implementing NRC.
BJP now claims NRC and NPR are not linked
However, Sushil Modi said, "NPR and NRC are two different things," a statement several BJP ministers have made recently. Home Minister Amit Shah had also claimed the two are unrelated. However, in the past, the BJP government itself linked the NPR and the NRIC (National Register of Indian Citizens). It's unclear which statement from the government is misleading and which one's the truth.
Centre green-lit NPR last month; allocated Rs. 3,941cr budget
Last month, the Centre also approved data collection for NPR which will be conducted between April and September next year, ahead of the 2021 Census. The Centre also approved a budget of Rs. 13,000 crore—NPR (Rs. 3,941.35 crore) and Census (Rs. 8,754.23 crore).
Modi dares Bengal, Kerala CMs to reject NPR and CAA
Sushil Modi also dared West Bengal CM Mamata Banerjee and Kerala CM P Vijayan to continue rejecting CAA and NPR if they can. "The Centre has the power to bring legislation over citizenship. Preparing NPR is a statutory provision which no state can refuse to implement," he said. He also said that the NPR first began under the UPA regime.