Rahul Gandhi's meeting with G20 envoys canceled after Pulwama attack
Rahul Gandhi's meeting with G20 envoys canceled after Pulwama attack
Written by
Shiladitya Ray
Feb 15, 2019, 11:16 am
3 min read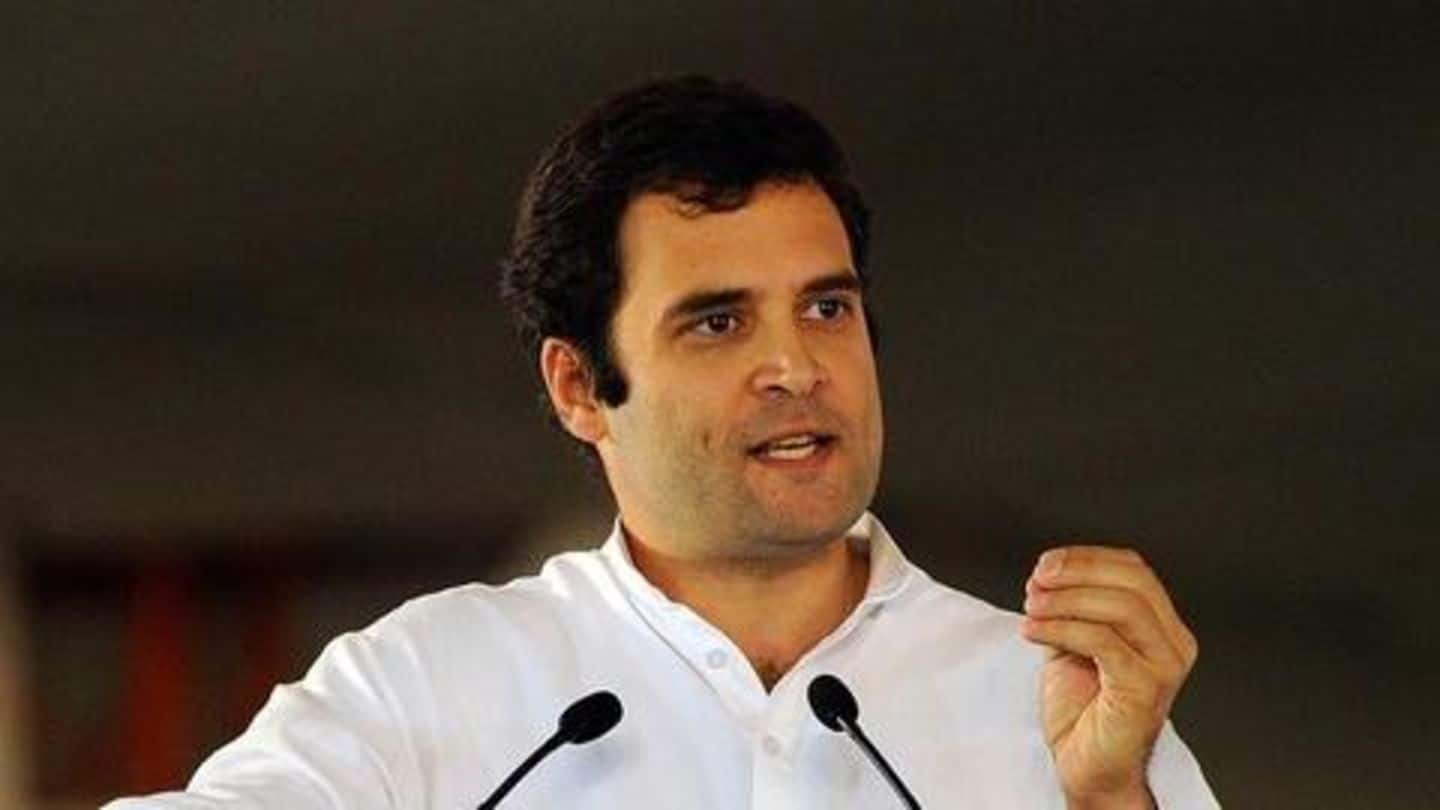 On Thursday, the Congress called off a meeting of its president Rahul Gandhi and senior leaders with senior diplomats of G20 nations and neighboring countries, in the wake of the Pulwama attack that killed 40 CRPF jawans in Kashmir. Following the attack, which was claimed by Pakistan-based terror outfit Jaish-e-Mohammed (JeM), party general secretary Priyanka Gandhi Vadra also called off her press conference.
The dastardly attack was carried out by an explosive-laden SUV
On Thursday, a CRPF convoy of 70 vehicles heading towards Srinagar came under attack in the Jammu-Srinagar highway. Despite the highway being well-guarded, an SUV laden with 350kg of explosives managed to ram into the convoy, triggering a massive blast. The blast reduced one bus to smithereens, and left several vehicles in the convoy severely damaged, making rescue efforts difficult. 40 jawans were killed.
We stand with India in this hour of grief: Congress
"We mourn the death of CRPF soldiers and we join the country in this hour of grief. In view of this, Rahul Gandhi's luncheon meet with G20 head of missions tomorrow stands canceled," Congress leader Anand Sharma told news agency ANI.
The meeting was slated to take place in Delhi
The lunch meeting between Gandhi and diplomats was slated to take place at Hotel Taj Palace near the Diplomatic Enclave. It had been organized by the Congress' foreign affairs department as part of the party's outreach to important figures within the diplomatic community ahead of the Lok Sabha elections. A new date for the meeting will be announced later.
Who all had been invited to the meeting?
Apart from diplomats from G20 nations, envoys and diplomats from neighboring countries such as Afghanistan, Bhutan, Bangladesh, China, Nepal and Sri Lanka were invited for meet, along with key South Asian players like South Korea. Notably, however, the Pakistan High Commissioner was not among the invitees. Interestingly, French ambassador Alexandre Ziegler was also expected to attend the meet, in the backdrop of the controversy surrounding the Rafale deal.
Top Congress leadership were slated to attend the meeting
Rahul Gandhi apart, Sonia Gandhi and former Prime Minister Manmohan Singh were also slated to attend the meet to give diplomats the opportunity to interact with the top leadership of the grand old party. Interactions would have covered a range of issues, including proposed business policies, the Congress' views on India's neighborhood, and the emerging world order.
Diplomatic community wanted to clear 'concerns' about Congress' business policies
Interestingly, an Asian diplomat who had been invited, on the condition of anonymity, told HT that there was some concern within the diplomatic community regarding the Congress' proposed policies for the business sector, especially for multinational corporations (MNCs). Hence, discussion was required. Another diplomat added that it would have been an opportune moment to interact with Congress, with the elections just around the corner.