Congress' promise in MP: Won't allow RSS-shakhas in government buildings
Congress' promise in MP: Won't allow RSS-shakhas in government buildings
Nov 11, 2018, 12:12 pm
2 min read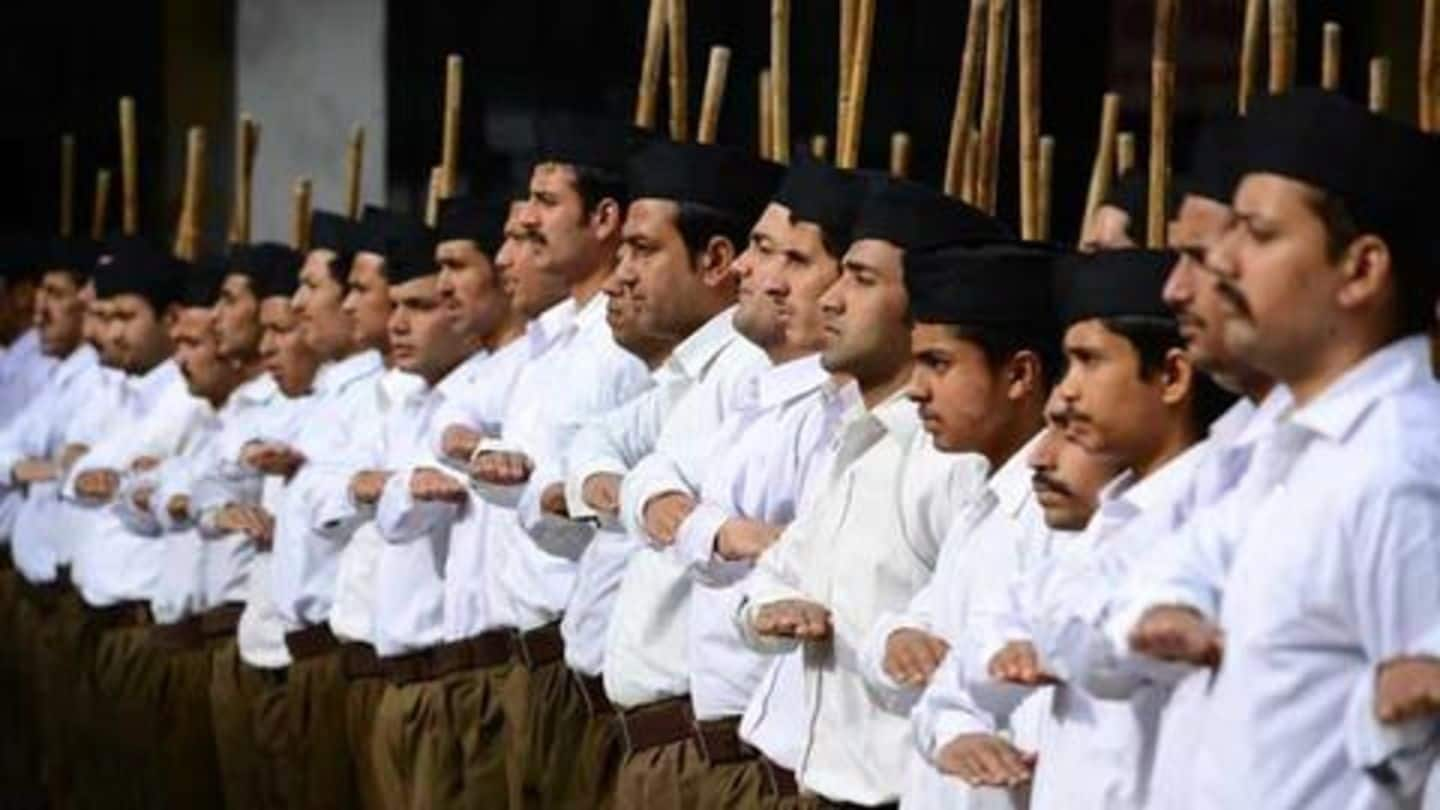 The Congress released its manifesto for Madhya Pradesh assembly elections on Saturday and one of the promises was related to Rashtriya Swayamsewak Sena (RSS). Titled 'Vachan Patra', the 112-page document claims that if Congress is voted to power in the central state, RSS-shakhas won't be allowed inside government buildings. RSS-shakhas refer to gatherings, meetings, and activities of RSS workers. Here's more about the manifesto.
Congress talks about revoking an earlier order too
Further, the Congress said the order which allowed government employees to attend 'shakhas' will be revoked. With this manifesto, the grand old party has once again shown its contempt for the RSS. However, the manifesto had tinges of soft Hindutva as cows and Lord Rama found a place. Congress also promised to shut down Vyapam and waive farm loans up to Rs. 2 lakh.
Rama and cows part of Congress' manifesto
Making soft Hindutva the face, Congress promised to launch 'Ram Van Gaman Path' across MP. Legend has it Lord Rama traced this path when he was in exile for 14 years. Congress also touched the topic of cows and said 'gaushalas' will be constructed in every village. It also promised to set up 'spiritual department' which will commercialize production of cow urine and dung.
Congress speaks about loan waivers, compensation for unemployed
One of the many promises of Congress included waiving loans of farmers at nationalized and state cooperative banks, and reducing their electricity bills by 50%. Congress said it would give compensation of Rs. 10,000 to one unemployed youth in the family, and Rs. 51,000 for a girl's wedding. The party also said it would develop temples along the Narmada at cost of Rs. 1,100cr.
At manifesto launch, Jyotiraditya Scindia takes dig at MP CM
The manifesto was launched in the presence of Jyotiraditya Scindia, Digvijay Singh, Suresh Pachauri, Ajay Singh, and Arun Yadav. Taking a dig at Shivraj Singh Chouhan government, Scindia said for the last fifteen years they had been hearing only ghoshnas (announcements), and so this was a 'vachan patra'. The state goes into polls on November 28 and counting will take place on December 11.