Bihar Deputy CM Sushil Modi tests positive for COVID-19; hospitalized
Bihar Deputy CM Sushil Modi tests positive for COVID-19; hospitalized
Written by
Siddhant Pandey
Oct 22, 2020, 05:04 pm
2 min read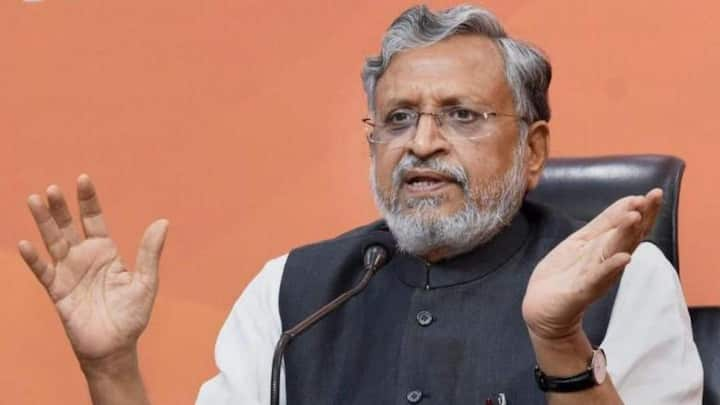 Bihar Deputy Chief Minister Sushil Modi on Thursday announced that he has tested positive for COVID-19. The 68-year-old leader said that he has been hospitalized in Patna. The development comes in the midst of campaigning for the upcoming elections in the state. Notably, Modi had on Sunday campaigned along with state CM Nitish Kumar (aged 69) in Buxar and Bhojpur. Here are more details.
All parameters perfectly normal, says Modi
Taking to Twitter on Thursday, Modi wrote, "Tested positive for CORONA. All parameters perfectly normal." Modi said that the illness manifested as a mild fever, however, there has been no fever the past two days. He said a CT scan of his lungs had been found normal. He has been admitted to the All India Institute of Medical Sciences (AIIMS) in Patna, he added.
'Will be back soon for campaigning'
Tested positive for CORONA.All parameters perfectly normal.Started with mild https://t.co/cTwCzt88DL temp.for last 2 days.Admitted to AIIMS Patna for better monitoring.CT scan of lungs normal.Will be back soon for campaigning.

— Sushil Kumar Modi (@SushilModi) October 22, 2020
Modi, Kumar attended four meetings together recently
Voting for the three-phase Bihar elections will be conducted on October 28, November 3, and November 7. The results will be declared on November 10. Modi and Kumar had campaigned in Buxar and Bihar on Sunday. They have attended four political meetings together. Modi had also last campaigned on Monday, and the meeting was attended by senior Bharatiya Janata Party (BJP) leader Shahnawaz Hussain.
Bihar reports 2.1 lakh cases; over 1,000 dead
On Thursday, Bihar reported 1,085 new coronavirus infections, pushing the state's tally to 2,09,296. 1,97,193 patients have recovered in the state. The death toll climbed to 1,026 with seven more deaths in the past 24 hours. Across India, 77,06,946 cases were reported until Thursday morning, according to the Union Health Ministry's data. 68,74,518 people have recovered so far. The death toll is 1,16,616.