CPI(M) won't have 'alliance' with Congress, but an 'understanding': Yechury
CPI(M) won't have 'alliance' with Congress, but an 'understanding': Yechury
Written by
Anjana Raghav
(Sourced from PTI)
Apr 23, 2018, 11:06 am
2 min read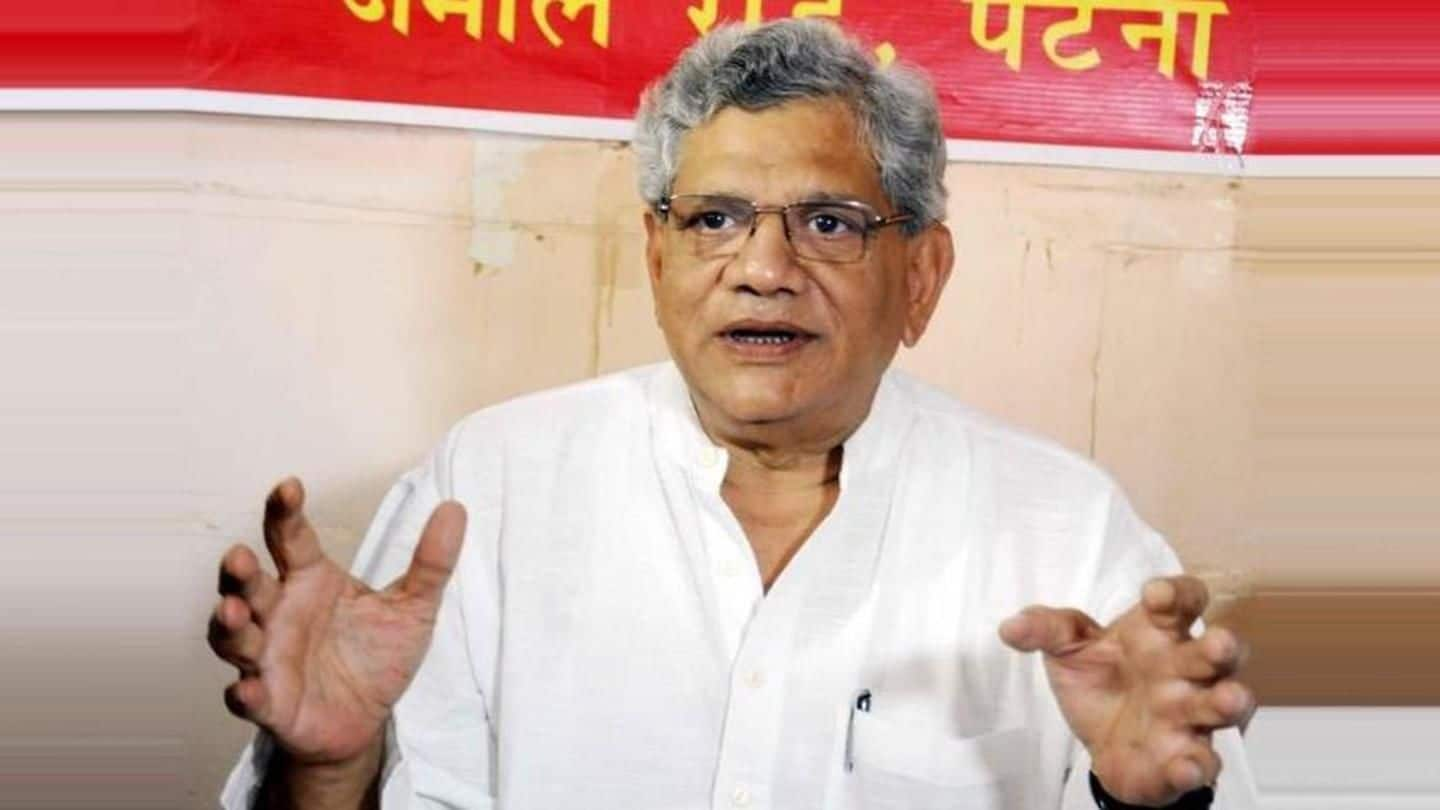 CPI(M) will not have a political alliance with Congress but an "understanding" inside and outside Parliament to stop the forces of communalism, newly-elected General Secretary of the Left party, Sitaram Yechury said. The 65-year-old leader was unanimously selected as party's head by newly elected 95-member central committee. Yechury said CPI(M) will chalk out its "electoral-tactical line" on the basis of state-based ground realities.
Congress is determined to carry out 'our revolutionary task': Yechury
Yechury said CPI(M) has emerged united from this Congress and it is determined to carry out a "revolutionary task" to put forth an alternative policy framework. It will mobilize people to strengthen the struggle to defeat the ruling BJP, he said. His political line regarding whether or not CPI(M) should involve Congress to take on BJP, had faced a major challenge.
CPI(M) amended the official draft
The CPI(M) party leadership on Saturday chose a middle path by deciding to amend the official draft on the issue by omitting the crucial phrase "no understanding" with the Congress, which was a victory of sorts for the "minority view" held by Yechury.
Amended draft opens door for an "electoral understanding" with CPI(M)
The official draft, backed by CPI(M) former General Secretary Prakash Karat, said the party should unite secular democratic forces "without having an understanding or electoral alliance with the Congress party." But in the amended document, it is written that the party can unite secular democratic forces "without having a political alliance with the Congress party," thus keeping the doors open for an electoral understanding.
Won't allow India's secularism to be torn by communal forces
"We are declaring to the whole country and to the world that we will not allow the secular democratic foundation of India to be torn by the communal forces and India will remain united," Yechury said.