Elections 2019: 10 candidates of Odisha's poverty-stricken areas are crorepatis
Elections 2019: 10 candidates of Odisha's poverty-stricken areas are crorepatis
Apr 08, 2019, 04:18 pm
2 min read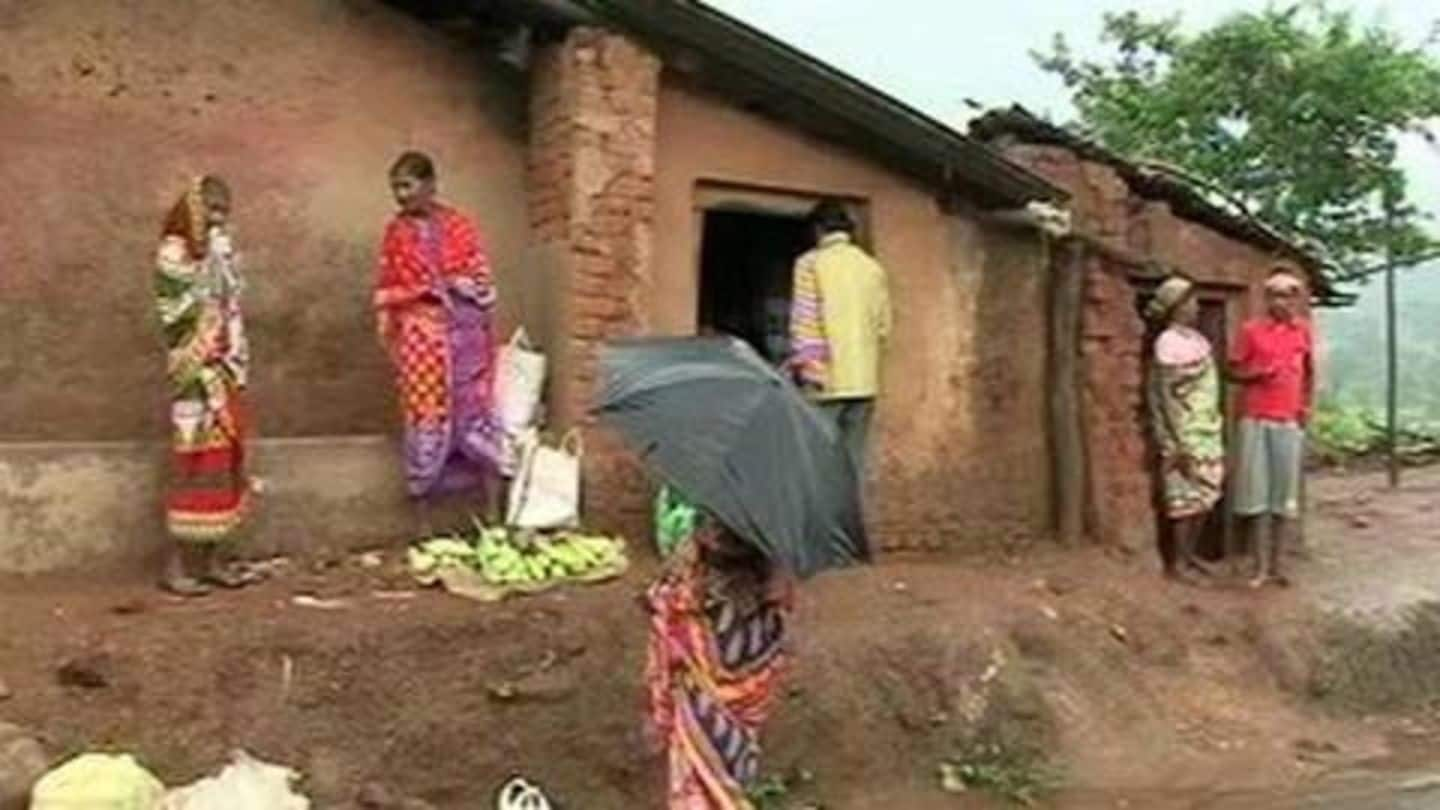 Voters in four Lok Sabha constituencies, namely Koraput, Kalahandi, Nabarangpur, and Berhampur, of Odisha will cast their votes on April 11. Barring Berhampur, the other three constituencies are infamous for poverty. Quite ironically, at least 10 candidates who are fielded from these four Lok Sabha seats are crorepatis. The data was released by Association for Democratic Reforms. Here are more details.
Out of 26 candidates, 10 are crorepatis: ADR
State coordinator of ADR, Ranjan Kumar Mohanty, said 26 candidates will be seeking their fate in the first phase of polls. "Out of them, 10 (39 percent) are crorepatis according to their affidavits filed with the Election Commission of India," he said. Of the 10 crorepatis, three each belong to Congress, BJP, and BJD. The tenth crorepati is an independent candidate.
Congress' candidate is richest, CPI(ML)'s the poorest
The richest candidate is Chandrasekhar Naidu. He is contesting on a Congress ticket from Berhampur and has assets worth Rs. 36 crore. Naidu is followed by BJP's Nabarangpur candidate Balabhadra Majhi, who has assets worth Rs. 8 crore. BJP's candidate from Koraput has assets worth Rs. 4 crore. The poorest candidate is CPI(ML)'s candidate from Koraput, Rajendra Kendruka, having assets worth Rs. 565.
Notably, 12 candidates are undergraduates
While the assets of rich candidates paint a different picture of Odisha, their educational qualifications hold the mirror. Out of the 26 candidates, 12 have educational qualification between Class 5 and Class 12, while 14 have completed their graduation. Only two candidates are women.
ADR found Congress fielded the maximum number of tainted candidates
According to ADR's data, six Lok Sabha candidates and 55 Assembly candidates have criminal cases against them. Out of the six parliamentarian aspirants, five have serious criminal charges, like murder, kidnapping, rape-related offenses, and offenses under the prevention of corruption act. Two each belong to BJP and Congress, and one to CPI(ML). Congress has fielded maximum tainted candidates, ADR said.
Odisha will cast votes in four phases
Elections will be held in four phases in Odisha. In the first phase, four constituencies will cast their votes. Voting will take place in five seats on April 18, i.e., the second phase. Six constituencies will vote in the third phase on April 23. The final six seats will cast their votes on April 29, the fourth phase. Results will be declared on May 23.