Why Arvind Kejriwal wants full statehood for Delhi?
Why Arvind Kejriwal wants full statehood for Delhi?
Jun 12, 2018, 07:30 pm
3 min read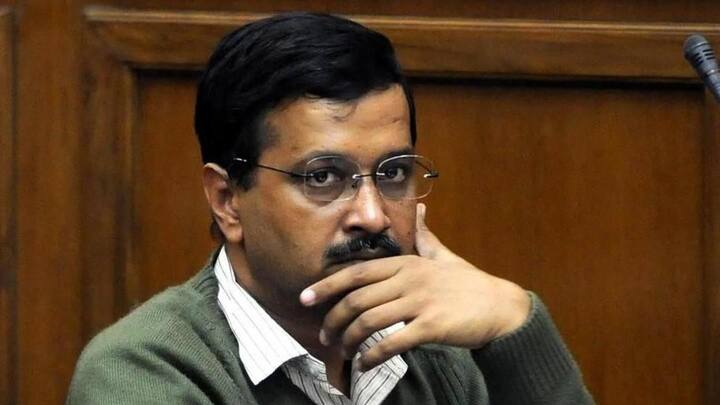 With 2019 Lok Sabha elections around the corner, Delhi CM Arvind Kejriwal is once again demanding the full statehood for Delhi. Delhi Assembly had yesterday passed the resolution on full statehood, and the issue has caught fire all over again. Full statehood has been a contentious subject, raised time and again by all major political parties. But why is Kejriwal so adamant? Let's find out.
First off, what is AAP's demand?
In two words: More power. AAP's resolution states that the land and the police in New Delhi area, administered by NDMC, be kept under the exclusive control of the Central government, while rest should fall under the state's jurisdiction. Further, AAP wants L-G to be replaced by a governor in line with other states. It is a known fact that AAP doesn't share a cordial relationship with the L-G.
Kejriwal's government lacks power over Delhi police, the Municipal Corporation of Delhi (MCD) and Delhi Development Authority (DDA). So if his government needs land, it has to first take approval from the DDA. Further, AAP has always blamed the Centre for interrupting his governance through L-G. The overlapping powers between the state government and the L-G trouble the dispensation, as often cited by AAP.
But, what is the current status of Delhi?
There are two agencies involved in Delhi - Centre and the State. The state government controls the Delhi Jal Board, Delhi Transport Corporation, local bodies and urban development department among others. The AAP government claims that the control of DDA, MCD, and the Police, that lies with the Central government, hinders its efficiency. They also allege that this limits government's supervision over state security.
What have other political parties been historically asking for?
Incidentally, this issue has been raised by many political parties. In 1987, Rajiv Gandhi-led Central government constituted the 'Committee on Reorganisation of Delhi Set-Up' which observed, "The citizens of Delhi had been denied the elementary democratic right of deciding what laws should be made for them." In recent years, both BJP and Congress have asked for full statehood, during the Delhi Assembly elections.
Now, what will happen if AAP's demand is being accepted?
Some experts believe that full statehood may be unfavorable for Delhi. Going by the AAP's resolution on full statehood, Delhi will be divided into two vertical parts- a new state and a mini-state constituting the national capital which will house Central offices like that of the President and the Prime Minister. For running new institutions, the Delhi government would need additional financial resources.
Hence, it will increase Delhi's expenses
In 2016-17, the Ministry of Urban Development (MoUD) allocated almost 30% of its budget for projects in Delhi. Understandably, the Delhi government lives off significant subsidies from the Centre and most of its infrastructure projects are funded by them. Besides, under the new structure, the salaries of police and other new employees will be borne by the state, a reason enough to increase taxation.
Finally, how will it impact taxes?
VAT is Delhi's primary revenue source along with taxation of services, parking, property and so on. Evidently, to pay for new expenses enhancing taxation is the only option. Thus land rates and property taxes will increase. After full statehood, Delhi will also have to buy water and power from outside, thus affecting Kejriwal's dream of cutting water tariff and free water supply.