Report: BJP declares Rs. 1,027cr income; Congress data awaited
Report: BJP declares Rs. 1,027cr income; Congress data awaited
Written by
Shiladitya Ray
Dec 18, 2018, 10:29 am
3 min read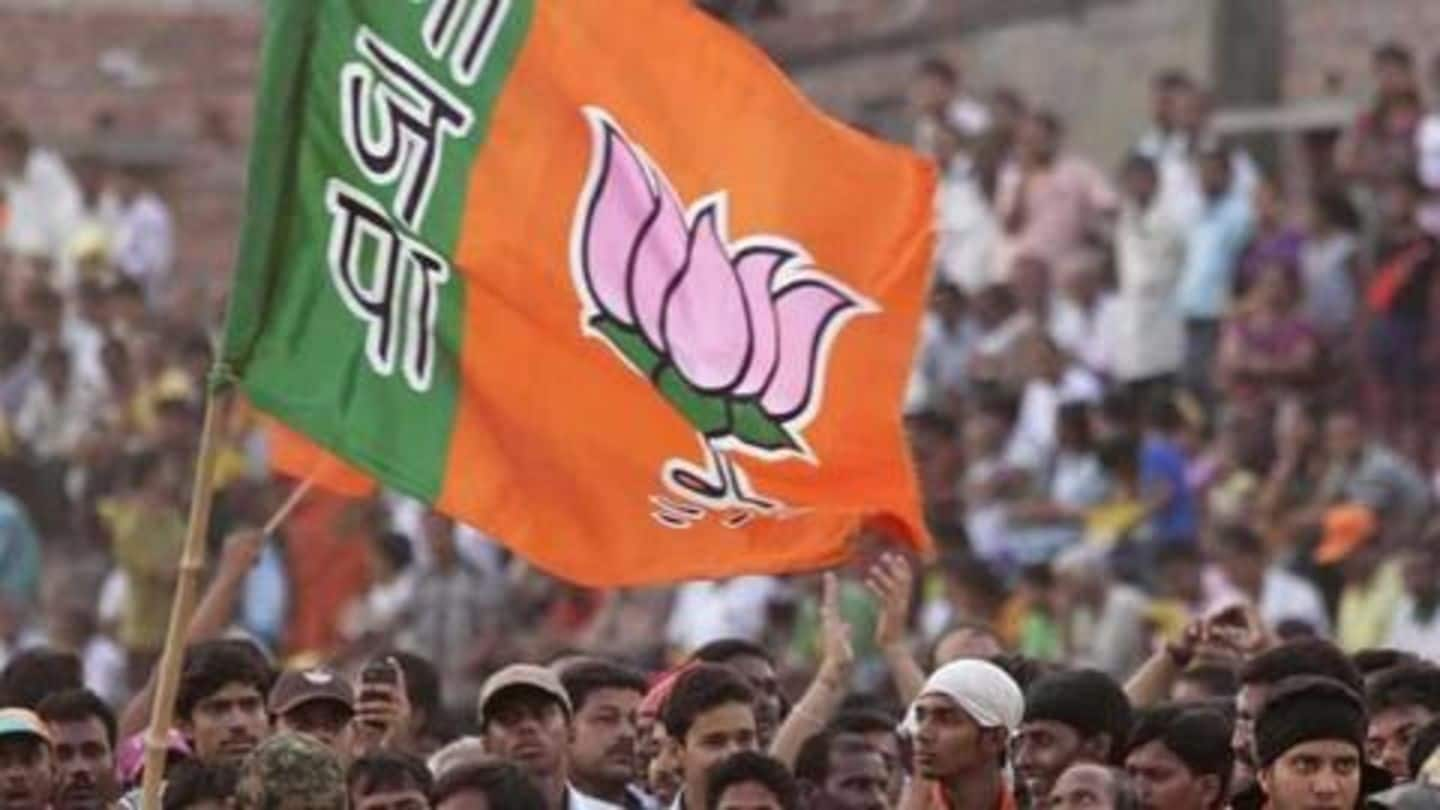 According to a report by watchdog Association for Democratic Reforms (ADR), the ruling BJP's income for the financial year 2017-18 was Rs. 1,027.34cr - down by around Rs. 7cr from FY2016-17. Interestingly, however, ADR notes that the Congress is yet to file its audit report. The ADR report also reveals incomes of other parties, as declared by them. Here are the details.
Details about BJP's income and expenditure
BJP's income was Rs. 1034.27cr in FY2016-17, but came down to Rs. 1,027.34cr last financial year. Among the six parties to be analyzed, only the BJP declared receiving money via the controversial electoral bonds channel. BJP had received Rs. 210cr from electoral bonds. Notably, the BJP spent 74% or Rs. 758.47cr of its income in FY2017-18, said ADR in its report.
Earnings and expenditures of CPI(M), CPI, BSP, NCP, AITC
Among the other national parties that were part of ADR's report, the watchdog revealed that the CPI(M) earned Rs. 104.85cr in FY2017-18, and spent Rs. 83.48cr from that. The BSP earned Rs.51.69cr, spending Rs. 14.78cr of it, while the NCP spent Rs. 8.84cr, despite earning Rs. 8.15cr. The AITC earned Rs. 5.17cr and spent Rs. 1.76cr, while CPI spent Rs. 1.10cr of its Rs. 1.55cr earnings.
It's been 48 days past deadline; Congress yet to file
The last date for filing the audit report for each party was October 31, 2018. The AITC, CPI(M), and BSP all filed their reports by the deadline. The CPI was a day late in submitting the report, the NCP was 20 days late, and BJP was 24 days late. Congress, however, are yet to file it, being 48 days late as of December 17.
86% of political parties' incomes came from contributions
Interestingly, although 86.91% (Rs. 1,041.80cr) of the income of the aforementioned political parties came from voluntary contributions, the BJP was the only party to have used electoral bonds. The use of electoral bonds had been made possible by the Finance Bill, 2017, and it allows donors - individuals and corporates - to anonymously donate to any party. Further, there's no cap on donation.
Electoral bonds have been hotly debated since their introduction
Understandably, the bill, and this provision had been particularly attacked by the Opposition, who have accused the Modi government of crony capitalism multiple times. It had been alleged that electoral bonds would allow big players to donate significant amounts anonymously in return for favors from the ruling government later. It was also alleged that electoral bonds would provide a channel for cleaning black money.
Now, bribes and commission will come through electoral bonds
"You will not find any more money trails, trail lies in the fact whatever has to be given as commission, it is given through the electoral bonds," senior CPI(M) leader Sitaram Yechury had said earlier.
ADR recommends more transparency in funding details
Echoing the sentiments on many, the ADR report recommended that full details of all donors should be available to public scrutiny under RTI, if there is to be transparency in political contributions. ADR notes that such provisions exist in countries like the US, Japan, Germany, Brazil etc., where it's impossible for sources of political funding to be so largely hidden from public view.