Dhinakaran calls EPS administration "killer government," gets booked for sedition
Dhinakaran calls EPS administration "killer government," gets booked for sedition
Oct 03, 2017, 12:25 pm
3 min read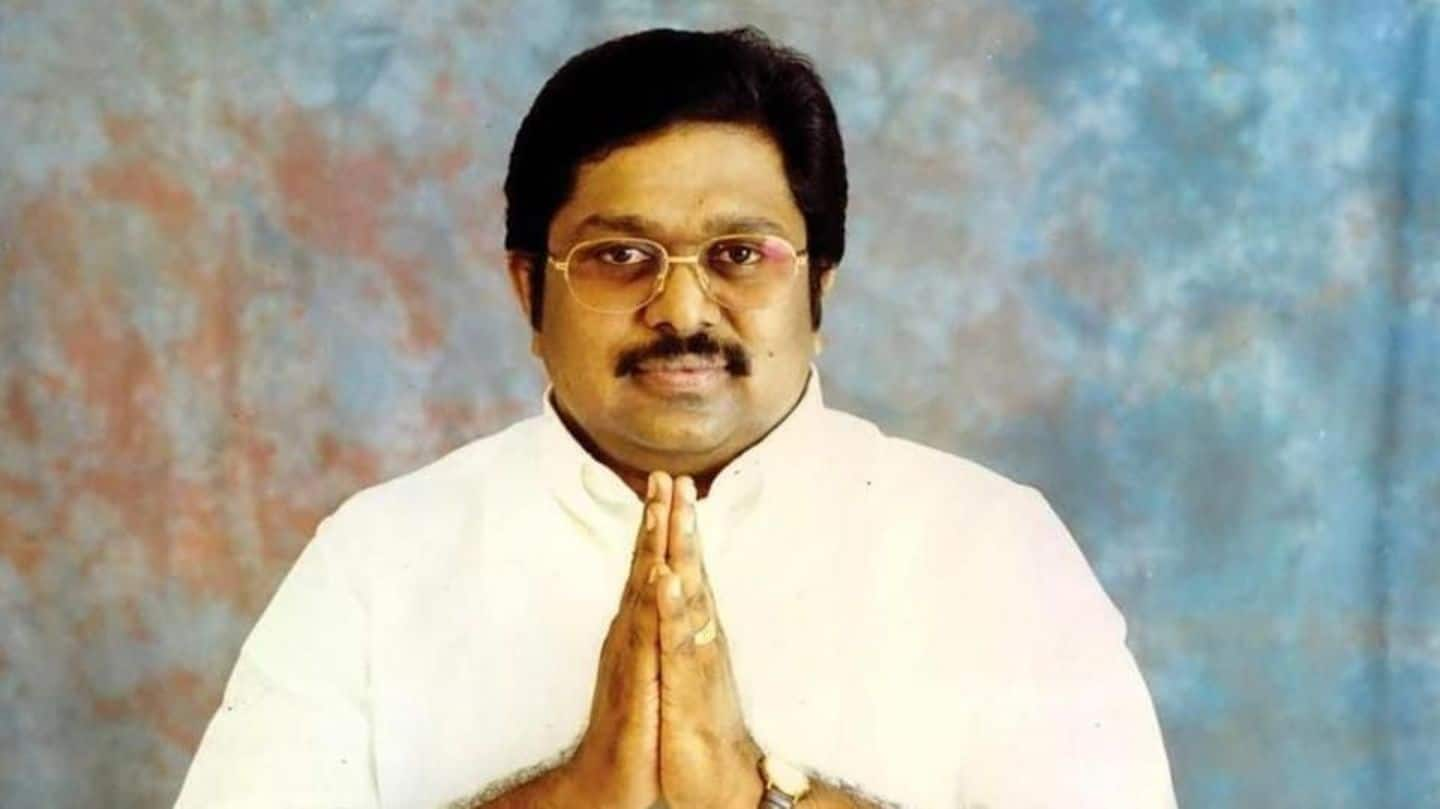 Sidelined AIADMK leader TTV Dhinakaran and 16 party workers associated with him were booked for sedition for distributing pamphlets that accused the centre and state governments of medical aspirant Anitha's death. Four AIADMK leaders including former MLA S E Venkatachalam were arrested. Medical aspirant S Anitha committed suicide after she failed to clear the National Eligibility cum Entrance Test (NEET). Know more!
What is the controversy surrounding NEET?
Until 2012, the CBSE conducted the All India Pre Medical Test (AIPMT) and various states level examinations also existed for medical school aspirants. However, to ensure a single test for India's medical aspirants, CBSE was directed to conduct NEET in 2013, applicable throughout India. Subsequently, it met opposition in states such as TN, Kerala and Andhra for being biased towards CBSE students.
Centre-state lock horns over NEET, Centre wins
In the centre-state tussle regarding NEET, centre emerged victorious. NEET was declared unconstitutional by SC in 2013. In 2016, SC rejected the 2013 order and NEET was conducted. In 2017, the Madras HC restrained CBSE from declaring NEET results, but this order was struck down by SC. Thus, "plus two" marks didn't have any relevance; NEET marks were considered for MBBS and BDS admissions.
Why did Anitha commit suicide?
Anitha, a labourer's daughter, wanted to study medicine. In Class XII examinations, she secured 1176 of 1200 marks. But, she couldn't secure a medical seat because she failed to clear NEET (86/700). She approached courts challenging NEET. After alleged failed pleas, she committed suicide.
What steps did the government take?
TN government tried exempting students from NEET. In 2016, then-CM Jayalalithaa wrote to PM Modi that forcing NEET on TN students oversteps the country's federal structure and is an unfair move, as TN students, due to their state board training, would not perform well in the NEET examinations. CM Palaniswamy requested passing an ordinance to exempt TN's students, but this was also struck down.
How did the state's politics develop around this?
NEET became an important issue for the state's politics as leaders attempted to fill the political vacuum after Jayalalithaa's death. DMK leader Stalin said they will "bring Education under the State List" so that nobody suffers Anitha's fate. BJP called the suicide a "political conspiracy." TN-native and DM Nirmala Sitharaman promised centre's support to exempt TN students but could not take it forward.
Dhinakaran holds Centre and state governments responsible for Anitha's death
Meanwhile, sidelined AIADMK leader's supporters had distributed pamphlets in TN's Salem region that accused the centre and state governments for Anitha's death calling the TN government a "slave" of the centre and BJP. The pamphlet allegedly had derogatory remarks about PM Modi and CM E Palaniswamy and had Dhinakaran's photograph on it. A senior police official told IE that Dhinakaran may also be arrested.
What does this mean for the state's politics?
The state is experiencing immense political flux. Following Jayalalithaa's death, O Panneerselvam and CM Palaniswamy's factions have united the AIADMK, but Dhinakaran and Jayalalithaa's closest aide Sasikala have been stripped off their membership. Dhinakaran continues to challenge the government and after the latest sedition charges accused the CM of being a "police minister" and also said "the government is going to fall."
Meanwhile, what is the other theory surrounding Anitha's death?
Meanwhile, the vice-chairman of the National Commission for Scheduled Castes, L. Murugan has claimed that Anitha was eligible for veterinary science, agriculture and aeronautical engineering degrees, so there was no reason for her to commit suicide. He is alleging that she may have been provoked.