Not practising 'soft' Hindutva, will build Ram Path: Digvijaya Singh
Not practising 'soft' Hindutva, will build Ram Path: Digvijaya Singh
Sep 12, 2018, 10:37 am
3 min read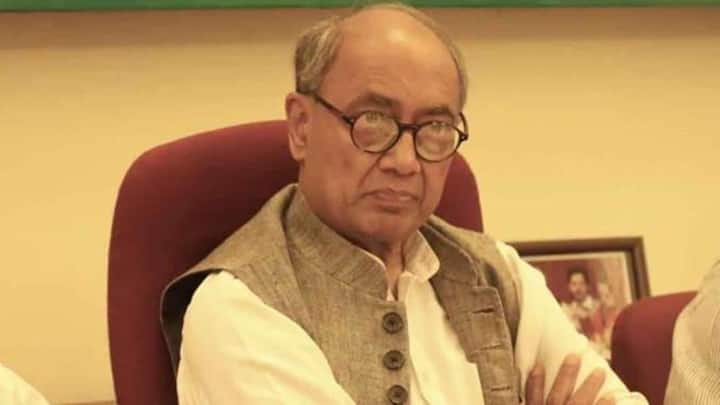 In what can be construed as another example of Congress shifting gears, Digvijaya Singh said if his party is voted to power in Madhya Pradesh, the party will construct 'Ram Path', a mythical route which Lord Ram took, during his 14-year old exile. The former Chief Minister said Congress would also construct 'Narmada Parikrama Path'. Notably, elections in MP are due later this year.
BJP never keep its promise, we will, claims Singh
"The ruling BJP had announced to develop the 'Ram Path' but never kept its promise. But, we are thinking to construct the 'Ram Path' up to the borders of the state. The 'Narmada Parikrama Path' would also be constructed," said Singh in Bhopal on Tuesday.
Will build it till last border of MP: Singh
#WATCH Senior Congress leader Digvijaya Singh says 'they(Shivraj Singh Chouhan and BJP) had promised a 'Ram path' but did not make it, when we come to power we will surely take it up. It will be built till the last border of Madhya Pradesh' (11.9.18) pic.twitter.com/McfdDjjJEx

— ANI (@ANI) September 12, 2018
Isn't Congress practising soft Hindutva? Singh says no
When questioned if Congress was taking the soft Hindutva road with these announcements, Singh said there was nothing like soft or hard Hindutva. "Hindutva has nothing to do with the religion," he said at the press conference. Further, Singh was asked if his party was imitating BJP with the announcements of gaushalas and Ram Path, and to this, he said that wasn't the case.
Further, Singh says Sanatan Dharma was never in danger
Accusing the BJP of raising issues which may create social tension, Singh said the Sanatan Dharma was never in danger. "Mughals had ruled this country for 500 years and Christians for 150 years, but Sanatan Dharma continued to exist," he said and added some used this for political gains. He also challenged CM Shivraj Singh Chouhan to prove corruption charges leveled against him.
The path of Ram to revive Congress in state?
Notably, on October 1, 2007, CM Chouhan had spoken about tracking the path taken by the Lord. The path passes through Satna, Sahdol, Jabalpur, and Vidisha. However, the promise remained unfulfilled and now Congress has said it will start the 19 days long Ram Path Gaman Yatra from September 21. Leaders like Kamal Nath, Jyotiraditya Scindia are most likely to join this 'padyatra'.
Meanwhile, BJP says Congress chanted Ram's name before elections
The plans of Ram Path Gaman Yatra left BJP red-faced. Vishwas Sarang of the saffron party said Congress denied the existence of Ram in an affidavit to the Supreme Court in 2007. "Now that elections have arrived, they are chanting the name of Ram," he said. On this, Kamal Nath asked if BJP had taken the contract of dharma? He reiterated Congress's stand.
Congress may deny playing soft Hindutva, but that isn't true
While Singh may claim that Congress isn't practising soft Hindutva, the timings of announcements of gaushalas and Ram Path are hard to miss. Whether Congress will regain lost power by emulating BJP or will this backfire, will only be known after the results are out.