DUSU polls: NSUI candidate becomes president, ABVP gets secretary post
DUSU polls: NSUI candidate becomes president, ABVP gets secretary post
Sep 13, 2017, 04:02 pm
2 min read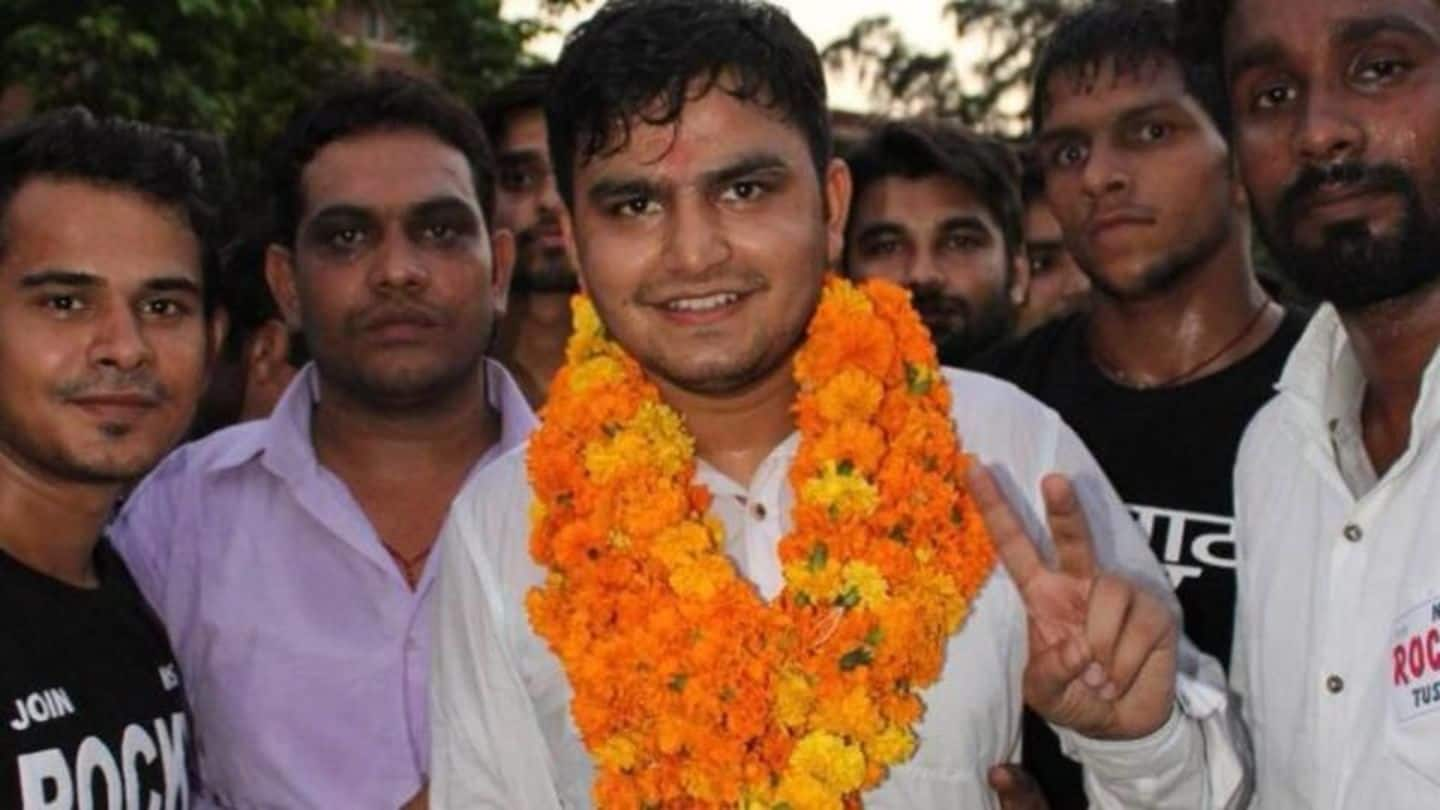 There was close contest between RSS-backed ABVP and Congress-supported NSUI as the Delhi University Students' Union (DUSU) voted to choose its new leaders. NSUI clinched two seats while ABVP was reduced to two from last year's three. The winners were Rocky Tuseed (NSUI, president), Kunal Sehrawat (NSUI, vice-president) and Mahamedhaa Nagar (ABVP, secretary). Though NSUI protested, ABVP's Uma Shankar was declared joint-secretary.
43% turnout registered on polling day
Polling for the elections took place on September 12. A turnout of 43% was recorded. A day later, counting took place at a community hall near Kingsway Camp. In each round out of 16, eight ballot boxes were taken for counting. The process was videographed. In the initial rounds, it looked like ABVP would win, but NSUI was soon back in the race.
Controversies galore during the 2017 DUSU elections
The 2017 election was marred by scandals: Rocky's candidature was initially rejected due to alleged disciplinary action against him by Shivaji College. The Delhi HC eventually cleared him. Meanwhile, Mahamedhaa was in the news after allegedly hitting a teacher during the Ramjas clashes. Controversies followed even on counting day: NSUI claimed cameras were switched off during counting for the votes of secretary and joint-secretary.
NSUI accuses HRD of manipulating results
NSUI's luck shines in the DUSU after years
The last time NSUI swept the polls was in 2007. Since then, it has been on a downward spiral except in 2012, when it won three seats. Meanwhile, ABVP has been dominating: in 2015, it got all four, last year it won three.