Lok Sabha elections: Understanding the difference between EVMs and VVPATs
Lok Sabha elections: Understanding the difference between EVMs and VVPATs
May 22, 2019, 12:17 am
3 min read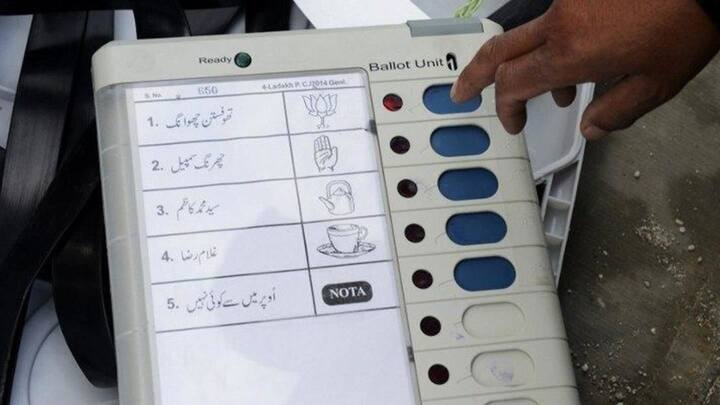 The much-anticipated general elections will be held in seven phases from April 11 to May 12, and results will be announced on May 23. Announcing the dates, CEC Sunil Arora on Sunday revealed all polling stations will have VVPATs. The introduction of VVPATs will ensure fair elections, Arora added. But what are VVPATs and how are they different from EVMs? We tell you.
Parties asked EC to return to ballot papers, it refused
Anyone who has followed Indian politics would know EVMs have been solely blamed for losses in elections. In 2017, 16 political parties approached the EC asking it to reintroduce ballot papers to ensure fair elections. But EC didn't pay heed to the demands. Instead of returning to the archaic mode, Voter Verified Paper Audit Trail (VVPAT) were introduced to shun their grievances.
Let us tell you what an EVM is
EVM is a voting machine, used in general and state elections, that allows voters to cast their votes without revealing their identity. Following innumerable complaints of booth capturing, the EC had switched from the obsolete ballot system to electronic voting machines. EVM was used for the first time during the 1982 Kerala Assembly elections. Slowly and steadily, the machines replaced ballot papers.
Paper ballots still prevalent, but flaws are evident
Notably, many civic polls are still conducted using paper ballots. But, the countless incidents of booth capturing and violence reported during West Bengal panchayat elections, which were held in May last year, showed this option is full of flaws.
And, how does an EVM function?
An EVM has two parts: control unit and balloting unit. The control unit, known as the 'brain' of the EVM is kept with the Election Commission-appointed polling officer, who turns it on by pressing the 'ballot' button. The balloting unit is kept in the voting compartment. Citizens cast their votes by pressing a button against the name and party symbol of their candidate. This time EVM will feature photos of candidates too.
Now, what is VVPAT and how is it different?
VVPAT machine is not a separate voting system, as often misunderstood. It is only an extended feature of EVM. VVPAT is attached to the EVM. Once a voter presses a button on the EVM, VVPAT prints the details on a paper slip. The slip contains the name of the candidate and his party, through which a citizen can verify his/her vote.
First use of VVPAT and EVM together
VVPATs and EVMs were used together for the first time during the Maharashtra Assembly elections in October 2014. As an experiment, their application was limited to only 13 constituencies. The decision to operate VVPAT with EVM was pushed by a directive of the Supreme Court in 2013 when the court had asked the EC to introduce paper trails during 2014 Lok Sabha elections.
EVMs with VVPAT ensure the accuracy of the voting: SC
"EVMs with VVPAT system ensure the accuracy of the voting system. With an intent to have the fullest transparency, it is necessary to set EVMs with VVPAT system because (a) vote is nothing but an act of expression which has immense importance in a democratic system," Supreme Court had said.