MP gives ministerial-status to five saints. They cancel anti-government protests
MP gives ministerial-status to five saints. They cancel anti-government protests
Apr 04, 2018, 05:02 pm
2 min read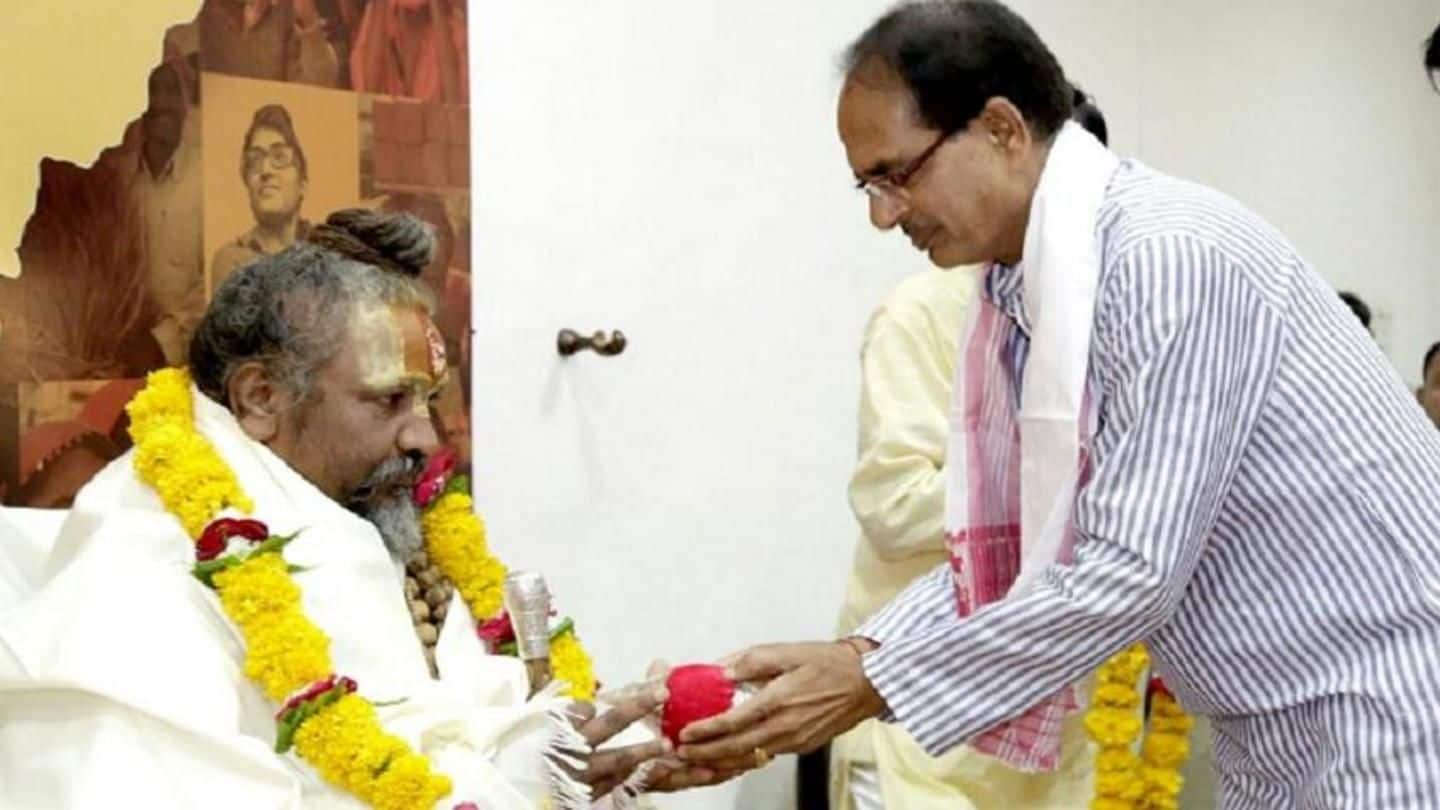 In a controversial move, the BJP government in MP accorded 'Minister of State' (MoS) status to five Hindu saints, part of a Narmada conservation committee. Incidentally, two had grand protests planned against an alleged scam in the government's Narmada conservation program. But a day after being awarded ministerial status, they have cancelled their campaign. Congress termed it a "political gimmick" ahead of elections.
What does MoS status mean?
The five 'gurus' are Bhayyu Maharaj, Computer Baba, Hariharanand Maharaj, Narmadanand Maharaj and Pandit Yogendra Mahant. They were made members of the conservation committee on March 31. Three days later, they were accorded MoS status. This means a monthly allowance of Rs. 7,500 plus perks. BJP spokesperson Rajnish Agrawal said the decision was taken to "make their work of environment and river conservation easier."
'How can we protect Narmada without government facilities and post?'
Computer Baba backed Agrawal's statement. "If we don't get the post and other government facilities, how can we work for the protection of Narmada?" he asked. "As a member of the committee, we have to talk to the district collectors and look after other necessary arrangements for the river's conservation. A government status is required for these works."
Curiously, a day later, protest called off too
Incidentally, Mahant and Computer Baba had announced the 'Narmada Ghotala Rath Yatra' in every district during April 1-May 15 to expose an alleged scam by the government in planting saplings on the river bank. But Mahant said the state government had now fulfilled their demands and set up a conservation committee. "Now why would we take out the yatra?" Computer Baba asked.
'Effort by CM Shivraj Chouhan to wash off his sins'
"This is an effort by the CM to wash off his sins. He ignored conservation of the Narmada," said Congress spokesperson Pankaj Chaturvedi. Congress leader Raj Babbar said: "They should learn from what happened when they made a saffron-robed priest a CM in UP." Responding, BJP's Agrawal said Congress doesn't like anything related to saints. Elections are due in MP later this year.