BJP's Giriraj Singh is concerned that Indians eat beef abroad
BJP's Giriraj Singh is concerned that Indians eat beef abroad
Jan 02, 2020, 05:25 pm
3 min read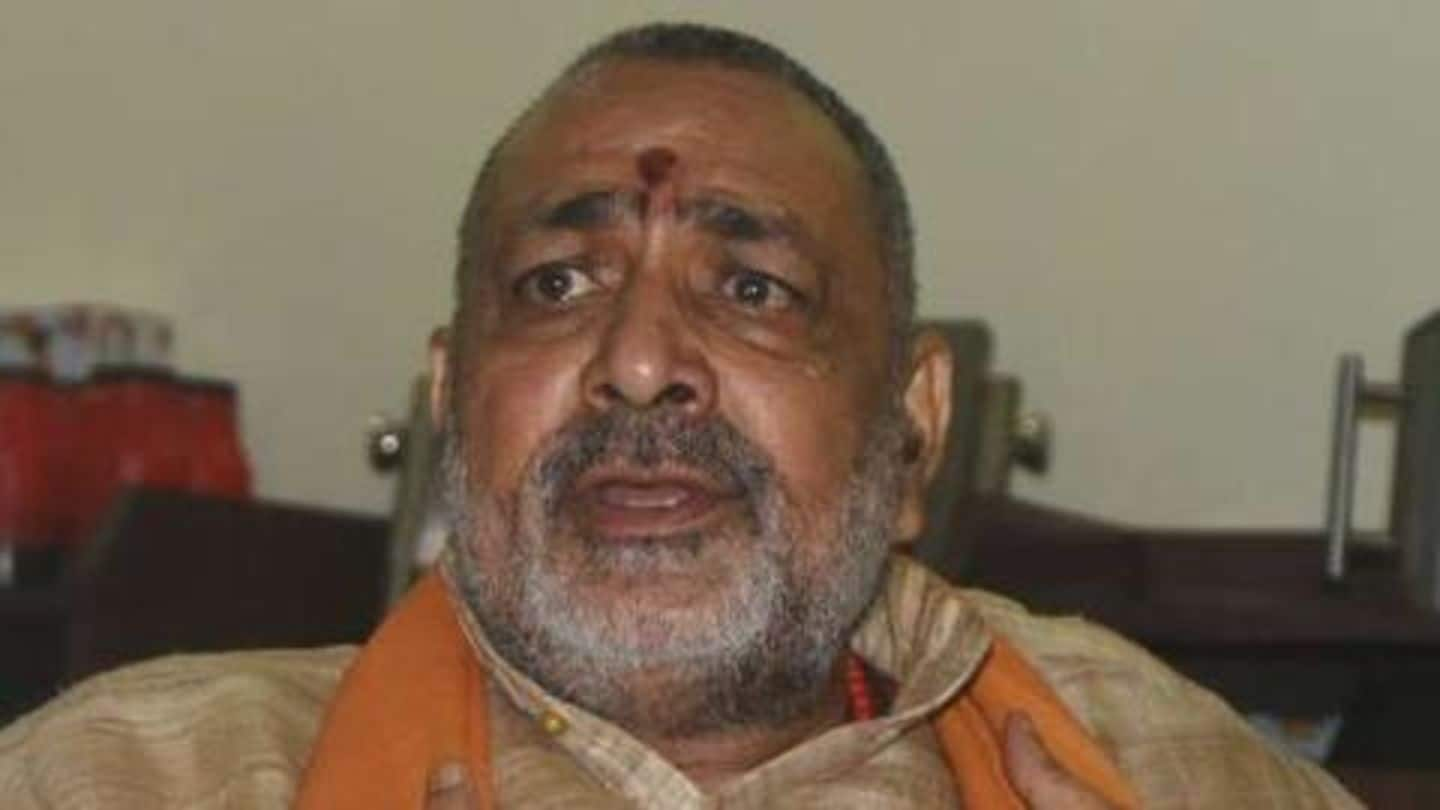 Union Minister Giriraj Singh, who fancies being called a loyal worker of Bharatiya Janata Party (BJP), made it to headlines due to his statements, yet again. He said Indians who stay abroad consume beef and that is a matter of concern. This happens because kids aren't taught culture or traditional values, he said at an event yesterday. Here's more on what he said.
Kids eat beef because we don't teach them culture: Singh
Singh was addressing a gathering in his parliamentary constituency Begusarai, Bihar, when he advocated teaching Bhagavad Gita in schools. "We send our children to missionary schools and they get through IIT and become engineers, collectors, and SPs or they go abroad. Most of them start eating beef. Why? Because we didn't teach them our culture and traditional values....the values of Sravan Kumar," he said.
People don't keep Hanuman Chalisa or Ramayana in homes anymore
The firebrand leader also claimed to have "inspected" people's houses, and apparently he found that most of them didn't have Hanuman Chalisa or Ramayana or Gita. "I got Hanuman Chalisa from 15 households and Gita and Ramayana from 3 each. This is why our children lack traditional knowledge but we cannot blame them. In our religion, there is no place for extremism," he added.
"Our culture is of generosity, but sometimes serpents intimidate us"
"We are often accused of being radicals. Our culture is that of generosity. We feed ants with sugar and serpents with milk. It is another thing that sometimes the serpents end up intimidating us," Singh, known for his controversial statements, added.
He also lambasted Opposition for protesting against CAA
Meanwhile, Singh also slammed Opposition parties for protesting against the Citizenship Amendment Act (CAA), likening it to Pakistan-sponsored "Ghazwa-e-Hind" (holy war against India). "All these things are part of Pakistan's Ghazwa-e-Hind, aimed at weakening India. CAA is just an excuse. It is an instance of kahin pe nigahen, kahin pe nishane," he said, borrowing lines from an old Bollywood song.
Separately, Singh reminded Mamata that CAA is a central law
Singh didn't have good things to say about West Bengal Chief Minister Mamata Banerjee, who is opposing CAA's pan-India implementation. "What does she mean when she says she does not accept CAA? It is a central law, binding upon all parts of the country," he added. Further, he challenged Congress to accept openly that it wants Rohingyas and illegal Bangladeshi immigrants to get citizenship.