Maharashtra: After Governor denies extension, Sena approaches SC
Maharashtra: After Governor denies extension, Sena approaches SC
Nov 12, 2019, 03:43 pm
2 min read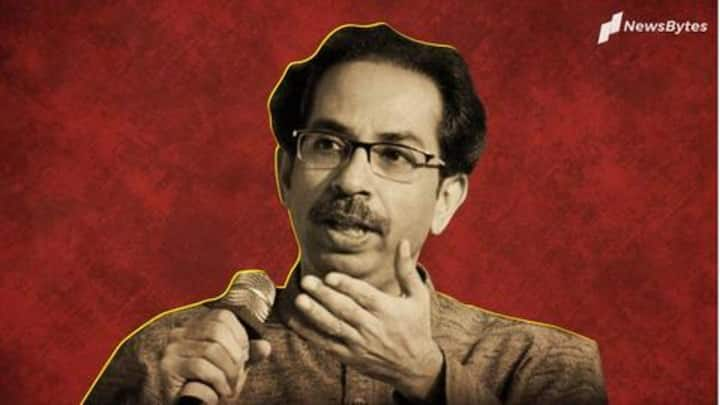 Shiv Sena is hoping it governs Maharashtra, but it got a setback yesterday after Governor Bhagat Singh Koshyari asked it to present numbers before 7:30 pm. Sent into a huddle, Sena requested more time, only to be denied. And now, it has knocked on Supreme Court's doors against this decision. Advocate Sunil Fernandez has filed the plea for the party. Here's what happened.
After splitting with BJP, Sena eyed Congress-NCP's support
Sena ended its pre-poll alliance with BJP after the latter didn't agree to have a rotational CM arrangement in the state. Thinking it might get NCP and Congress' support, Sena pulled out its lone minister, Arvind Sawant, from the NDA Cabinet. Meanwhile, the allies didn't announce support for Sena handing it a setback. However, Sena is still confident things will change for the better.
Waiting for response, extend deadline, Sena told Governor yesterday
On one hand, Sena is scrambling to get support, and on another it's trying legal options. Yesterday, the party's young gun Aaditya Thackeray met Koshyari and requested a 48-hour extension on the initial 24-hour deadline. He said they were waiting for "official words" from "others". Sena reminded that BJP was given three days to prove numbers, but the Governor wasn't this lenient with them.
Earlier, it was reported Sibal might get involved
Earlier, citing a Congress insider, HT reported Sibal has been roped in to fight for Sena. This new development showed Congress isn't completely averse to the idea of joining hands with Sena. In fact, interim Congress President Sonia Gandhi told NCP's Sharad Pawar she was onboard but fell short of a formal announcement as she wanted to figure out the ground rules.
Meanwhile, Congress' top team will hold discussions with Pawar
Interestingly, Sonia has sent a top team of Congress to Maharashtra to hold talks with Pawar. Ahmed Patel and Mallikarjun Kharge will speak with him before the 8:30 pm deadline set by Koshyari, to stake a claim, ends.
Separately, Chavan said Pawar is calling the shots
However, former Maharashtra CM Prithviraj Chavan said Congress shouldn't be blamed for delaying the process. He said the power-sharing arrangement can not only be between NCP and Sena. "We have been doing exactly what the NCP President Sharad Pawar has been asking us to do. Pawar Saab has been directly communicating with Congress President Sonia Gandhi," he was quoted by Mumbai Mirror.