Himachal polls: Whom should you vote for?
Himachal polls: Whom should you vote for?
Nov 08, 2017, 05:11 pm
4 min read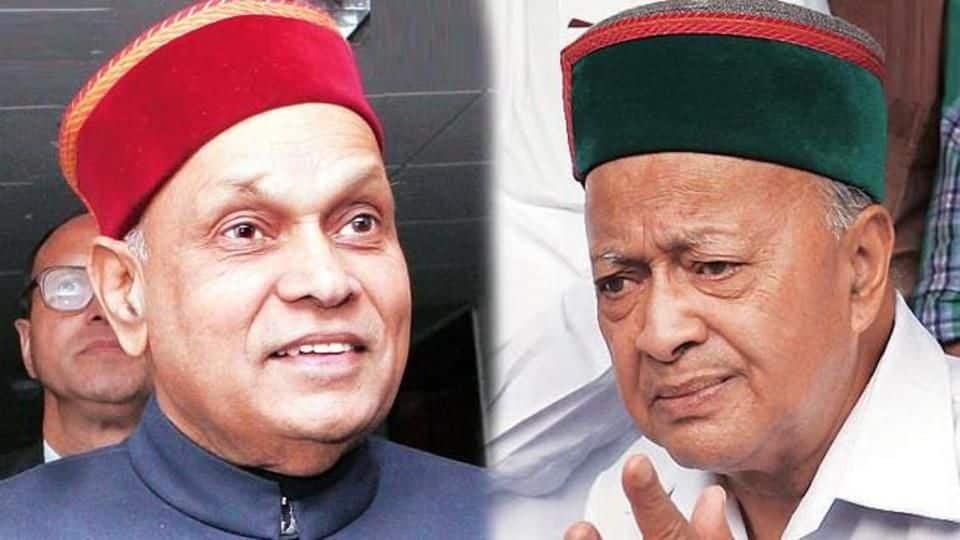 With the Himachal elections on November 9, the hill state's citizens are not exactly spoilt for choice. Himachal's voters have alternatively voted for Congress and BJP to keep the parties on their toes. As BJP aims to wrest power from Congress, the rhetoric has been rising. But how close are their claims to reality? Let's put the election manifestos in perspective.
For Youth: BJP promises change, Congress has no clear strategy
Himachal's youth account for 43% voters. In 2016, 8L youths were unemployed. Thus, both parties are wooing this section. BJP promises to generate employment opportunities by boosting tourism, establishing BPOs and training 50,000 youths in English. Congress promises to provide 1.5L jobs and raising unemployment allowance from Rs. 1,000 to Rs. 1,500. However, it fails to list steps to reduce unemployment. Score: BJP:1; Congress:0
For Government employees: Both agree about implementing 4-9-14 pay scale
Both the parties have promised to implement the 4-9-14 pay scale, a long-pending demand among government employees. So, after 4, 9 and 14 years of employment in the same pay-bracket, if not promoted, employees will get higher pay as per their position. As bait, Congress promised regularizing contractual employees after 2 years, instead of three; BJP promised selecting lower-grade posts based on qualification. Score: BJP:1/2; Congress:1/2
For students, both have similar promises, but Congress woos SCs
Both the parties have guaranteed laptops/tablets with free Wi-Fi, IT labs etc. to students. However, Congress promised scholarships to SC students and sending meritorious students among SCs abroad. As per 2011 census, SCs constitute about 25% of Himachal's population, but only 2.1% of those are graduates and above. Though Centre provides scholarships, state scholarships will give a fillip to SCs' education. Score: BJP:0; Congress:1
Women: BJP promises steps to ensure safety
Recently, Congress government was slammed for shoddy handling of the "Gudiya" rape-and-murder case. Reportedly, "innocents" were arrested, while real culprits still loom large. Further, the NCRB's 2015 data says, of 3L "crime against women" cases reported in India, about 1300 were from Himachal. Condemning this, BJP's promises to women revolve around ensuring safety, even promising a "Gudiya" helpline across police stations. Score: BJP:1; Congress:0
Senior citizens: Both talk pension, old-age homes; BJP woos Hindus
BJP and Congress promised to construct old-age homes across Himachal. BJP promised to include senior citizens under the Social Security Pension. Congress promised to reduce eligibility age of pensioners from 80 to 75 years and increase pension holders' pension up to 15%. Meanwhile, BJP, enticing the state's 95% Hindu population, promised to bear the cost of senior citizens' char dhaam yatra. Score: BJP:1; Congress:0
Sports and defense personnel: What are parties offering?
Both parties gave importance to promoting sports by promising panchayat-level gyms, playgrounds, stadiums and sports academies across Himachal. BJP also promised government scholarships to NCC cadets. Regarding defense personnel, as Himachal does not have a canteen store department (CSD) depot, BJP promises to open one. CSD provides personnel products at subsidized rates. Congress promises to improve the one-rank one-pension scheme. Score: BJP:1/2; Congress:1/2
For farmers, both BJP and Congress make big promises
Congress promises to strengthen the farm-sector by granting farmers interest-free loans. It assured stricter policies to deal with stray cattle/monkey menace. It also promised increasing the daily-wage paid under Mahatama Gandhi National Rural Employment Guarantee Scheme from Rs. 150 to Rs. 350. Meanwhile, BJP promised to double farmers' incomes by 2022 and give four times the compensation for government-acquired agricultural land. Score: BJP:1/2; Congress:1/2
Both promise improvement in basic facilities and elimination of corruption
Both parties promise improving health indicators and road connectivity in villages. Congress promises to reduce VAT on petrol/diesel and encourage eco-tourism. BJP assures drinking water to households. However, while both give development sops, BJP's trump card is corruption allegations against CM Singh. Thus, BJP promised to declare assets of all MLAs and 24-hour helpline to curb bribes and illegal activities. Score: BJP:1; Congress:0