Why does Rahul run away from tax officials: Smriti Irani
Why does Rahul run away from tax officials: Smriti Irani
Sep 11, 2018, 05:05 pm
2 min read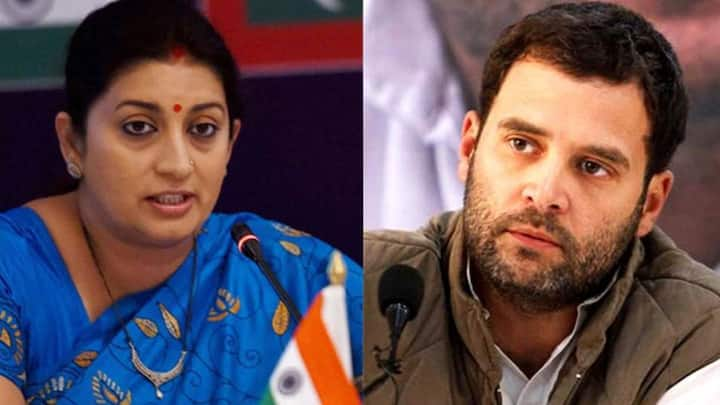 A day after Delhi High Court rejected Rahul and Sonia Gandhi's plea that challenged the income tax notice sent to them in the National Herald case, Smriti Irani took a dig at RaGa. The BJP leader also blamed Congress for the mounting loans in India and accused the party of "sabotaging tax payer's money" while addressing a press briefing in New Delhi. Here's what she said.
Questioned RaGa on the National Herald case
Talking about the National Herald Case, Irani questioned Rahul on inappropriate funding through his company Young Indian Pvt. Ltd. To recall, the National Herald scam is an ongoing case filed by politician Subramanian Swamy against Sonia and Rahul Gandhi. In his complaint, he mentioned that the company, Associated Journals Limited took an interest-free loan of Rs. 90.25 crore and never paid it back.
More about the National Herald Case
Another company, Young Indian, was started in November 2010 with a capital of Rs. 50 lakh and within months acquired almost all the shareholding and properties of AJL (allegedly worth Rs. 5,000 crore). Swamy, in his complaint, alleged misappropriation by both Sonia and Rahul Gandhi.
Can hug Modi but doesn't want to meet CBI: Irani
"Rahul doesn't mind hugging PM Modi but keeps running away from the CBI officials. He claims to support freedom of speech, so why has he still not allowed media to cover the National Herald Case?" the minister said while making fun of Rahul Gandhi.
Meanwhile, she also echoed what Raghuram Rajan said
Co-incidentally, Raghuram Rajan, the former RBI chief, said on Monday that a larger number of bad loans were taken in the period 2006-2008 during Congress' tenure. He said that the over-optimistic bankers and a slowdown in government decision-making process led to the mounting of bad loans. Irani was quick to point that out. She said Sonia led a government that attacked the core of the Indian banking system.