This word from Modi's Rajya Sabha address struck from record
This word from Modi's Rajya Sabha address struck from record
Written by
Siddhant Pandey
Feb 07, 2020, 07:57 pm
2 min read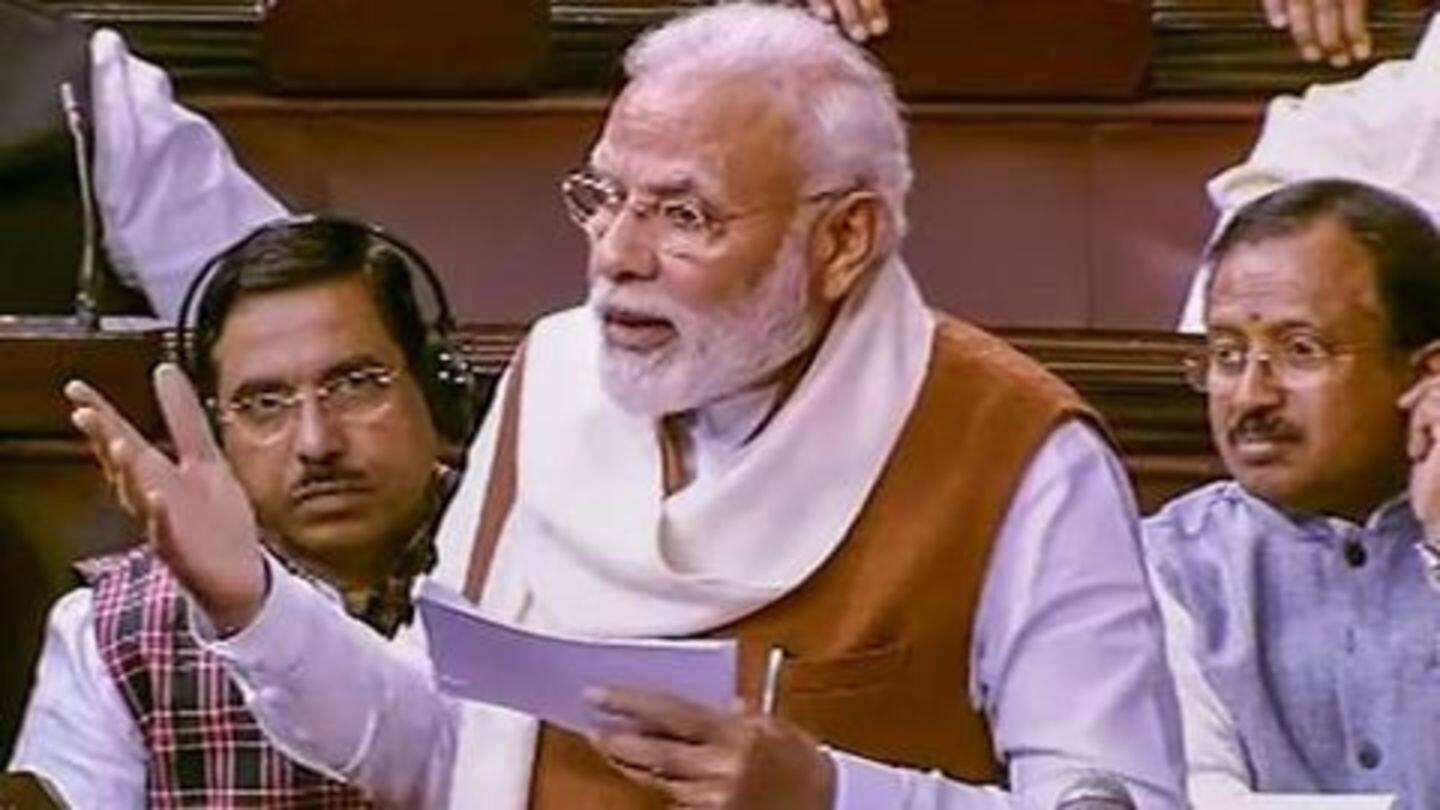 On Thursday, Prime Minister Narendra Modi blasted the Opposition over the Citizenship Amendment Act (CAA) and the National Population Register (NPR). However, in a rare occurrence, the PM uttered a word that had to be struck from Parliamentary records: "jhooth (lie)". Reportedly, Modi was accusing the Opposition of lying about the NPR when he let the word slip. Here are more details.
Here's what Modi had said
Speaking on the NPR, Modi said in the Rajya Sabha, "You (Congress-led UPA government) brought NPR in 2010. We came to power in 2014. Did we ever raise questions about this NPR? We have the records," NDTV reported. He then went on to say, "Aap kyu jhooth bol rahe hain? Kyu murkh bana rahe hain? (Why are telling lies? Why are you fooling us?)"
'Jhooth' is considered an 'unparliamentary' word
Notably, the word 'jhooth' is considered "unparliamentary." Every year, the Parliament adds new words to its list of unparliamentary words. Words such as "Pappu (an insult used for Congress leader Rahul Gandhi)" and "behnoi (brother-in-law)" are part of the list. "Godse" (Mahatma Gandhi's assassin Nathuram Godse) was once an unparliamentary word, however, it was removed from the list in 2015.
Once before, words from Modi's comments were expunged
Although for PM Modi to have a word from his speech expunged is rare, it is not without precedent. In August 2018, words were expunged from Modi's Parliamentary address. He had then used wordplay on Congress leader BK Hariprasad's initials, which was perceived as derogatory. In 2013, former PM Manmohan Singh also had words expunged from comments he made in the Rajya Sabha.