Mevani: Modi has become old, should go to Himalayas!
Mevani: Modi has become old, should go to Himalayas!
Dec 20, 2017, 01:57 pm
2 min read
The day after BJP returned to power in Gujarat, Congress-backed "three musketeers" OBC leader Alpesh Thakor, Patidar agitator Hardik Patel and Dalit activist Jignesh Mevani suggested that PM Modi should quit politics. However, Mevani may have crossed the line when he said "Modi ko Himalaya chale jaana chaiye, apni haddiyan galane ke liye" (Modi should now go to Himalayas, die in peace). Here's more!
What was the context in which this remark was made?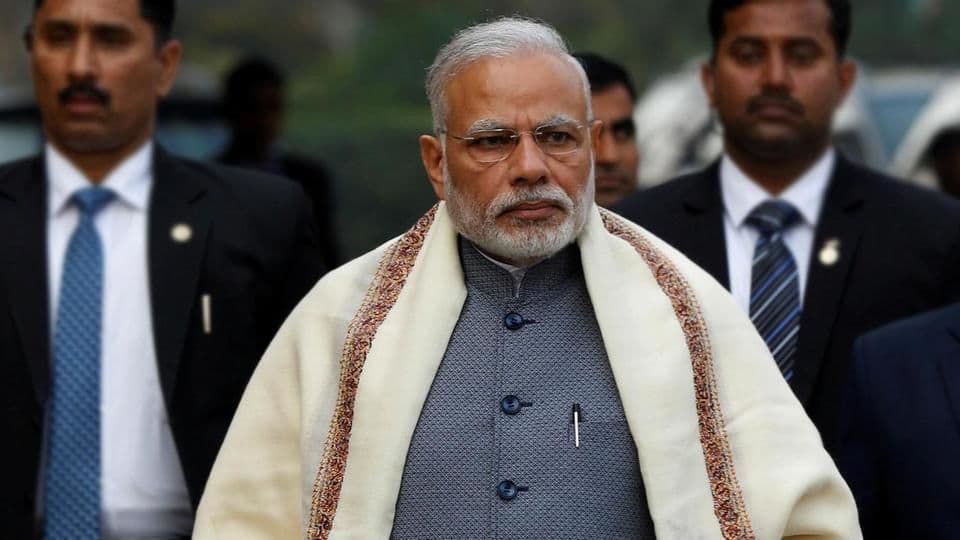 Earlier, Modi said Mevani, Patel and Thakor were playing caste politics. Replying to this, Mevani said "Modi has become old." He slammed Modi for giving the same speeches with no new content. Elaborating, he said Modi should now take a nap and retire; the youth brigade will take the country forward. He claimed that the trio had countered Modi on development and not caste.
'18% Dalit population will vote against BJP'
Continuing in the same breath, Mevani termed Modi boring. But, despite Dalit anger, BJP won. So, will Mevani persistently challenge Modi and BJP? Mevani clarified that the 18% Dalit votes were not divided. Even in 2019, Dalits will vote against BJP because they haven't forgotten the Una flogging case and student Rohit Vemula's suicide. He said Gujarat's "anti-people, anti-democracy" development model has been exposed.
'We will continue our fight in Gujarat Assembly'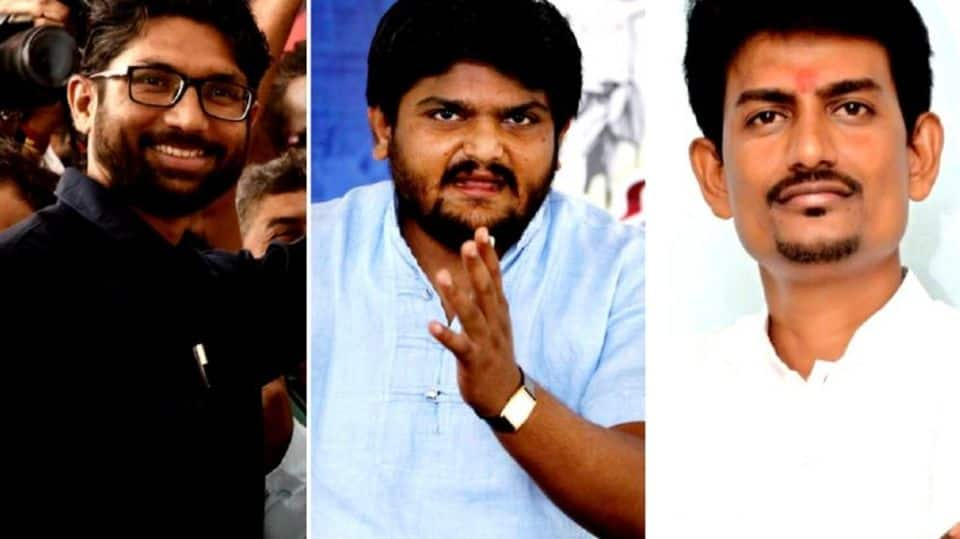 Mevani declared that BJP slipping "to double digits (99) from expected third digits (150) is a moral victory for us." Hardik asserted that "We will continue our fight. The Opposition is strong and both my friends Alpesh and Jignesh will be helpful." He denied joining any party and urged the Alpesh-Jignesh duo to continue raising issues of their communities in the assembly.
'2019 will be a strong Modi vs Rahul contest'
Despite Patidar and OBC interests clashing on reservations, Thakor affirmed that they will always be united. Finally, will 2019 be a PM Modi versus Rahul Gandhi challenge or a contest of issues? Mevani promptly replied, "It will be based on one issue: on one side, there will be a mentally old Modi and on the other, 50cr jobless youth calling for change."