Kamal Haasan's party is ready for Tamil Nadu by-polls
Kamal Haasan's party is ready for Tamil Nadu by-polls
Nov 08, 2018, 06:54 pm
2 min read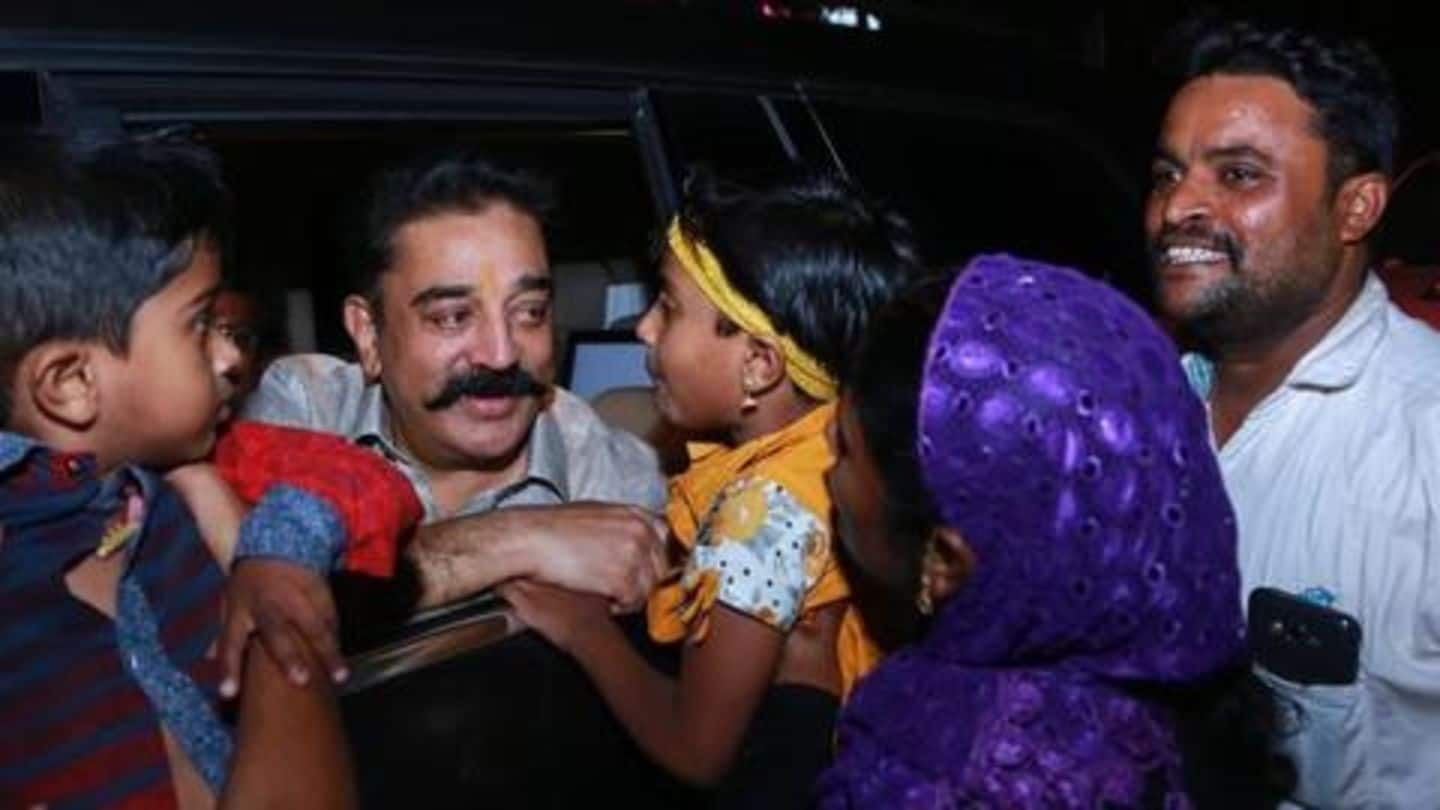 Actor Kamal Haasan, who forayed into politics earlier this year, announced on Wednesday that his party Makkal Needhi Maiam (MNM) is ready to contest by-polls in Tamil Nadu whenever it happens. Addressing reporters on his 64th birthday in Chennai, Kamal said he didn't know when the by-polls will be conducted, but if they do MNM is prepared for it. Here's more.
Backstory: Disqualification of AIADMK MLAs was upheld by Madras HC
On October 25, the Madras High Court upheld the Assembly Speaker's decision to disqualify 18 rebel MLAs of AIADMK. The legislators, who supported TTV Dhinakaran, had expressed they had no confidence in CM E Palaniswami. Under the anti-defection law, Speaker P Dhanapal disqualified them and they approached the Supreme Court. SC appointed a third judge Justice Sathyanarayana, after a split decision by the high court.
20 seats may go to polls soon
Apart from the seats that have been vacated due to disqualification of MLAs, two seats are likely to go to polls as their sitting legislatures died. One of the seats was held by DMK patriarch M Karunanidhi, who died in August. In total 20 seats may go to polls, and if Kamal is to be believed his party is ready for the battle.
Kamal's idea revolves around healthy politics, he says
Further, Kamal said his objective was healthy politics. "When you say healthy politics, it also holds the meaning of being scam free. If we do healthy politics, everyone can strongly hope that all sectors will see growth," he said. He added he didn't make promises but wherever he went people said they had taken money to vote in the past, and wouldn't do it now.
Earlier, Kamal slammed existing political parties
In a birthday message to his fans on Sunday, Kamal had slammed existing political parties. "Existing political parties and politicians view people's welfare as alms that are given to the begging people and continue to indulge in corruption as if it is their full-time occupation," he said and added these entities were scared of MNM. He claimed his party was free of nepotism.