Karnataka's rebel-MLAs remain disqualified but can contest polls: Supreme Court
Karnataka's rebel-MLAs remain disqualified but can contest polls: Supreme Court
Nov 13, 2019, 11:42 am
2 min read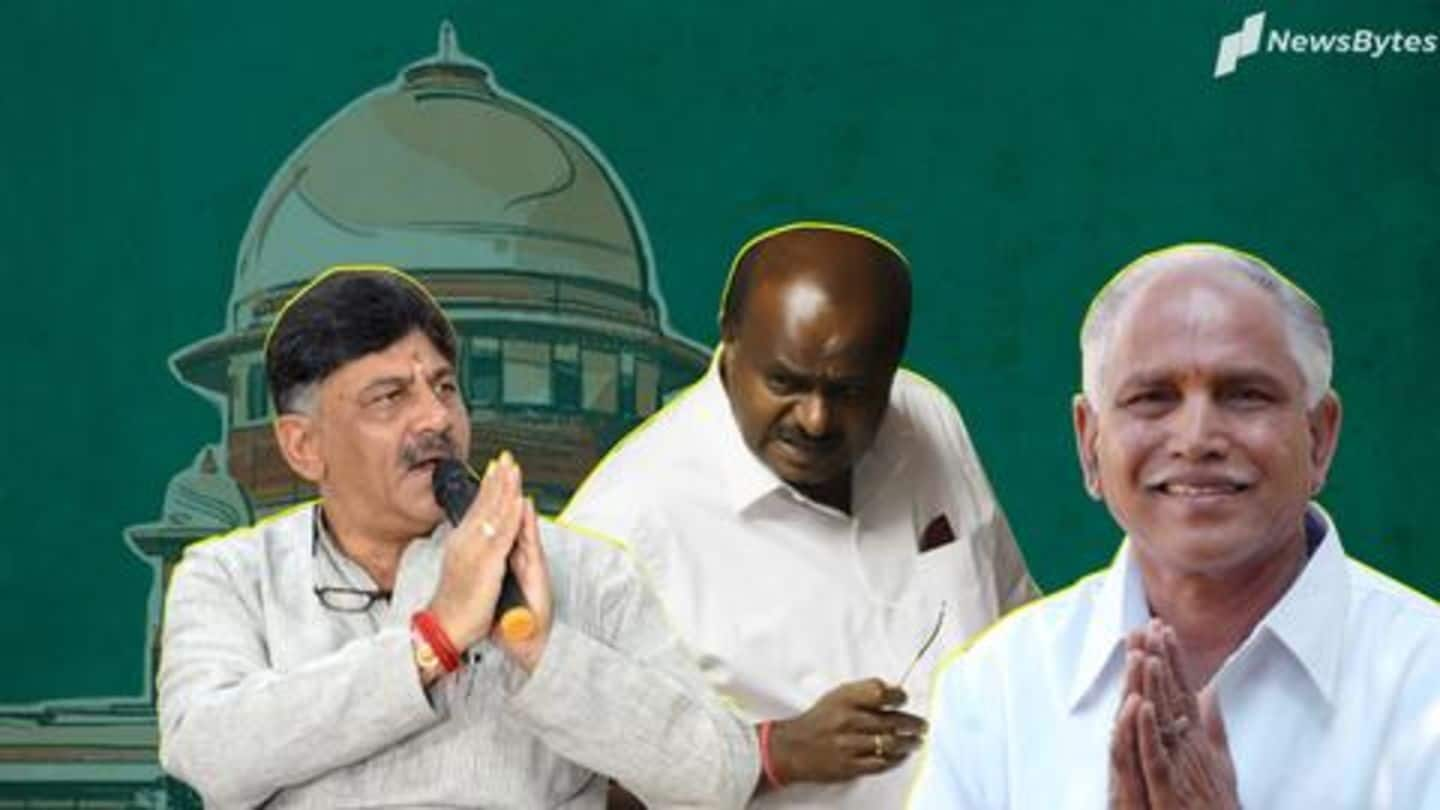 On Wednesday, the Supreme Court said that the 17 rebel MLAs of Karnataka, who brought down the coalition government of JD(S) and Congress, will remain disqualified from the Assembly. However, the top court ordered that they can contest polls, lifting the ban imposed by former speaker KR Ramesh Kumar. Kumar had barred them from participating in elections till 2023. Here's more.
A bit about 'Natak' in Karnataka
To recall, the 2018 Karnataka Assembly polls didn't give a clear majority to any party, and Congress-JD(S) forged a post-poll alliance. After governing the state rather (un)smoothly for months, Chief Minister HD Kumaraswamy got a jolt as 14 Congress MLAs and three from his party JD(S) resigned. For days, JD(S)-Congress tried to "make them happy", but after they remained firm, Kumar disqualified them.
As allies fought, team BJP won
Evidently, their resignation helped BJP and fulfilled BS Yediyurappa's dream of becoming the CM. Since rebel MLAs abstained from voting in the floor test, Kumarasamy's government fell. And, Yediyurappa swiftly became CM for the fourth time. Meanwhile, MLAs went to SC challenging Kumar's decision. A bench including Justices NV Ramana, Sanjiv Khanna and Krishna Murari had reserved the order on October 25.
Why disqualify us, we have resigned, said MLAs
On their part, the MLAs had questioned how could they be disqualified after having resigned. They reminded SC said they couldn't be "forced" to attend the Assembly. In its final verdict, SC said the MLAs should have approached High Court, but they heard the case "under peculiar instances". "In a parliamentary democracy, morale is equally binding on the government and the opposition," SC said.
After order, MLAs can now contest December 5 by-polls
This hearing gained importance as the polls for 15 seats vacated by the disqualifications will be held on December 5. The MLAs can now contest polls. As of now, BJP has 106 legislators in the 224-seated Assembly and the Congress-JD(S) combine 101.