ED summons Congress leader Shivakumar to appear before it
ED summons Congress leader Shivakumar to appear before it
Aug 30, 2019, 02:00 pm
2 min read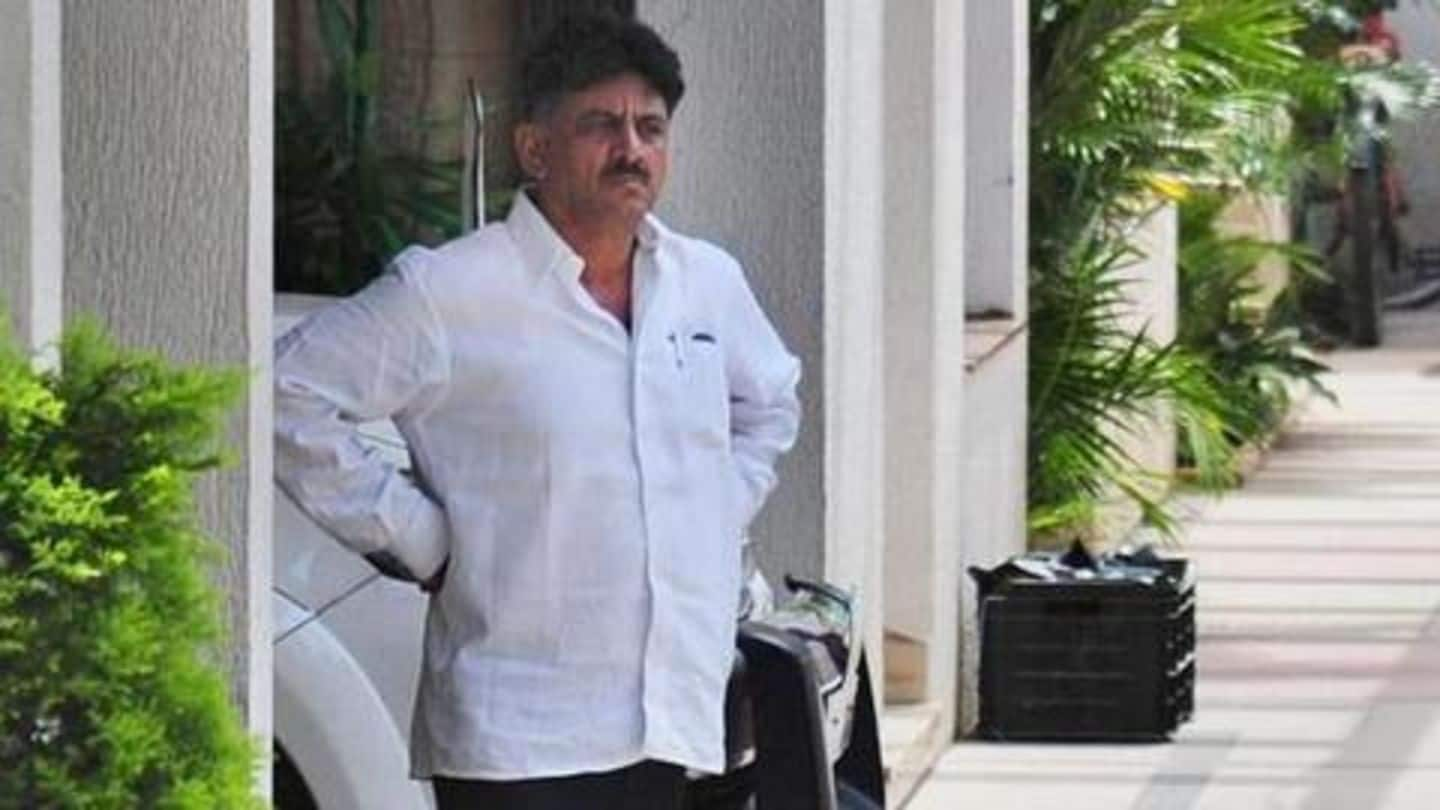 For those who don't know, DK Shivakumar has established himself as the go-to person whenever Congress runs into trouble in Karnataka. But the trouble-shooter landed in a quandary himself after Enforcement Directorate (ED) summoned him in connection to a money-laundering case. Faced with a crisis, the former minister of Karnataka, told he hasn't committed any "rape", nor has he taken any money from anyone.
But first, what are the charges against Shivakumar?
In September 2018, ED registered a case against Shivakumar and others on the basis of an alleged tax evasion and hawala transactions case. I-T Department claimed Shivakumar and his aide SK Sharma transported huge amount of unaccounted cash through hawala transactions, on a regular basis. They took the help of three others. They have been booked under the Prevention of Money Laundering Act (PMLA).
Shivakumar approached Karnataka HC, it said "appear for questioning"
It was widely expected that the agency would summon Shivakumar, so he moved Karnataka High Court seeking relief. But to his misfortune, Justice Arvind Kumar, rejected his plea on Thursday, ordering him to appear for questioning. The case involves some Rs. 7 crore and the court sent the message that it wants a fair probe. Reacting on it, Shivakumar said he'll look for other options.
Don't take tension, I am not: Shivakumar told supporters
On Friday, Shivakumar told his supporters in Bengaluru to not take tension. "I have not taken tension, there is no need to take tension. I have not committed any mistake. I have not committed any rape or taken money, there is nothing against me," Shivakumar said, adding that he is being targeted. He is set to appear before ED in Delhi in the afternoon.
Our entire blood has been sucked: Shivakumar
"From the past two years, the entire property of my 84-year-old mother has been attached by various investigation authorities as Benami property and I am the Benami there. Our entire blood has already been sucked," Shivakumar went on.
Further, Congress' Dinesh Gundu Rao slammed BJP
Naturally, Shivakumar found support from his party colleagues who saw BJP's vendetta in the ED's actions against him. Dinesh Gundu Rao said everyone knows how BJP "hunts" Opposition leaders. "Using central agencies to harass, trouble and blackmail leaders, forcing them to join hands with BJP else face consequences is the saffron party's amnesty scheme," Rao said, expressing confidence that Shivakumar will "tackle it" legally.