Congress workers interrupt screening of 'The Accidental Prime Minister'
Congress workers interrupt screening of 'The Accidental Prime Minister'
Jan 12, 2019, 10:41 am
3 min read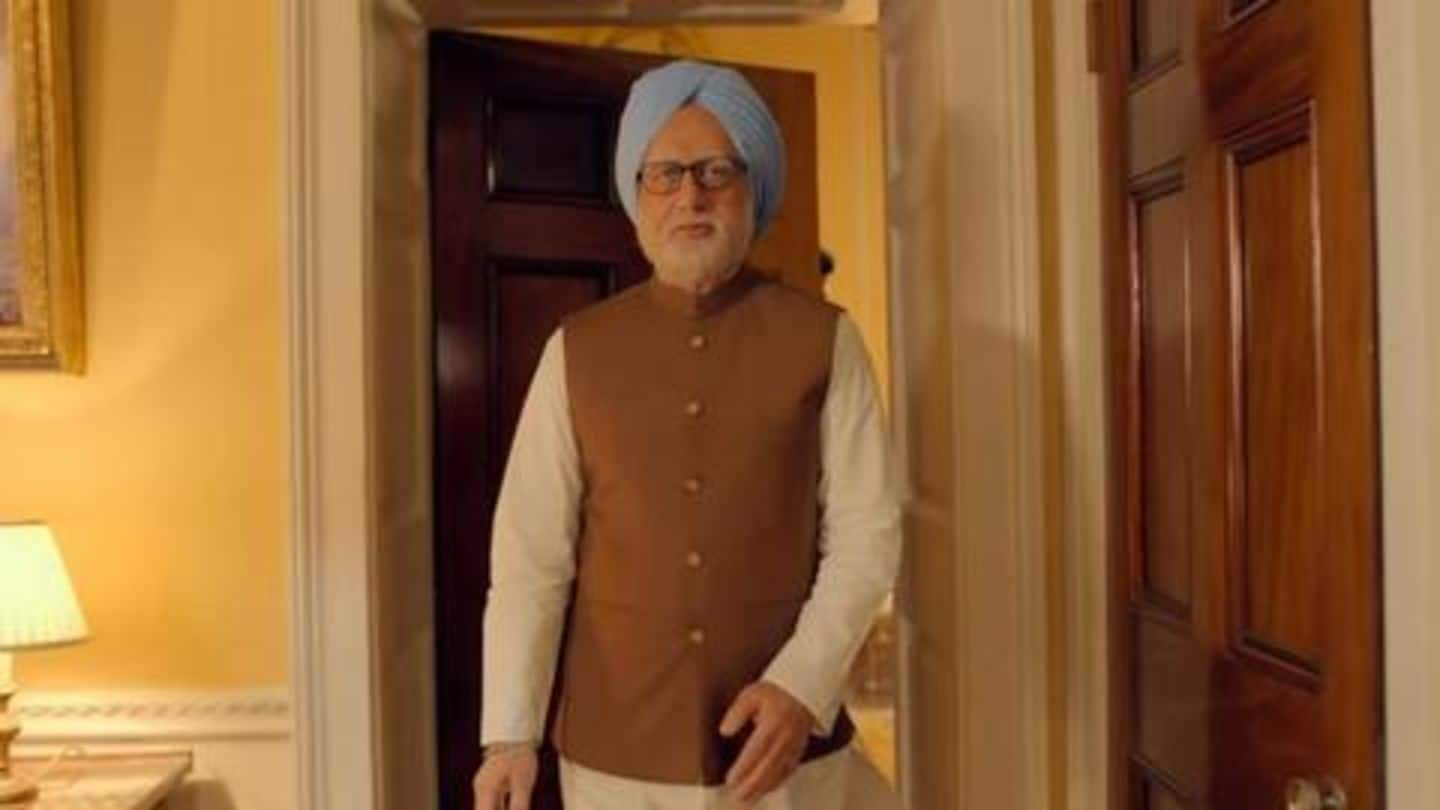 In Kolkata, a bunch of Congress workers disrupted the screening of Anupam Kher's latest movie The Accidental Prime Minister on Friday saying it insults senior members of the old party. Agitated workers stormed an Inox multiplex in Quest Mall at around 8 PM, just before the screening started. NDTV reported the workers shouted "Rahul Gandhi zindabad, Sonia Gandhi zindabad." Here's what went down.
Screen was torn, slogans were raised at posh mall
After forcing their way into the theater, the Congress activists tore down the screen. They allegedly threatened the viewers to leave the auditorium and claimed they won't allow a peaceful screening anywhere. It was only after police intervened that the screening resumed. An Inox spokesperson said police helped in controlling the situation. The theater clarified the screening of the movie won't be canceled.
Watch: Series of events at Quest Mall captured on camera
Since trailer dropped, the movie courted controversies
The movie, directed by Vijay Gutte, kicked a political storm just after the trailer released. Based on Sanjaya Baru's book by the same name, the movie chronicles Dr. Manmohan Singh's tenure in the PMO and focuses on his battles with the UPA chairperson Sonia Gandhi. The role of Baru, who was the media advisor to Dr. Singh, has been essayed by Akshaye Khanna.
Kher dubs the incident 'intolerant' in a tweet
Congress workers say the movie insults senior leaders
Congress loyalists believe the movie is an attempt to tarnish the image of Dr. Singh and favor the ruling party, the BJP, just ahead of general elections. About the Congress-workers' act, Rakesh Singh, who led the demonstrators, said, "The film is an insult towards our senior leaders like Sonia Gandhi, Rahul Gandhi and Manmohan Singh. We will not allow the film to be screened anywhere."
Senior Congress leader distances himself from violence
Demonstrations were reported from Bhwanipore area of south Kolkata and from another theater at Siliguri in North Bengal as well. However, a senior Congress leader said he doesn't condone vandalism. However, Congress leader Om Prakash Misra said the BJP funded the movie and it was a propaganda movie. "Our supporters are deeply hurt because the film tends to insult the party," he added.
A movie called 'Disastrous Prime Minister' next, asks Mamata Banerjee
Notably, West Bengal Chief Minister Mamata Banerjee also slammed the movie saying it pointed fingers without any evidence. "Soon someone will make a film called 'The Disastrous Prime Minister' or 'The Communal Prime Minister'. This is Pandora's Box and this chapter must be closed quickly," Banerjee said. Controversies aside, lead actor Kher feels this is his best work yet and Dr. Singh would be proud.