Here's what to expect from Mayawati and Akhilesh Yadav's press-conference
Here's what to expect from Mayawati and Akhilesh Yadav's press-conference
Jan 11, 2019, 12:27 pm
2 min read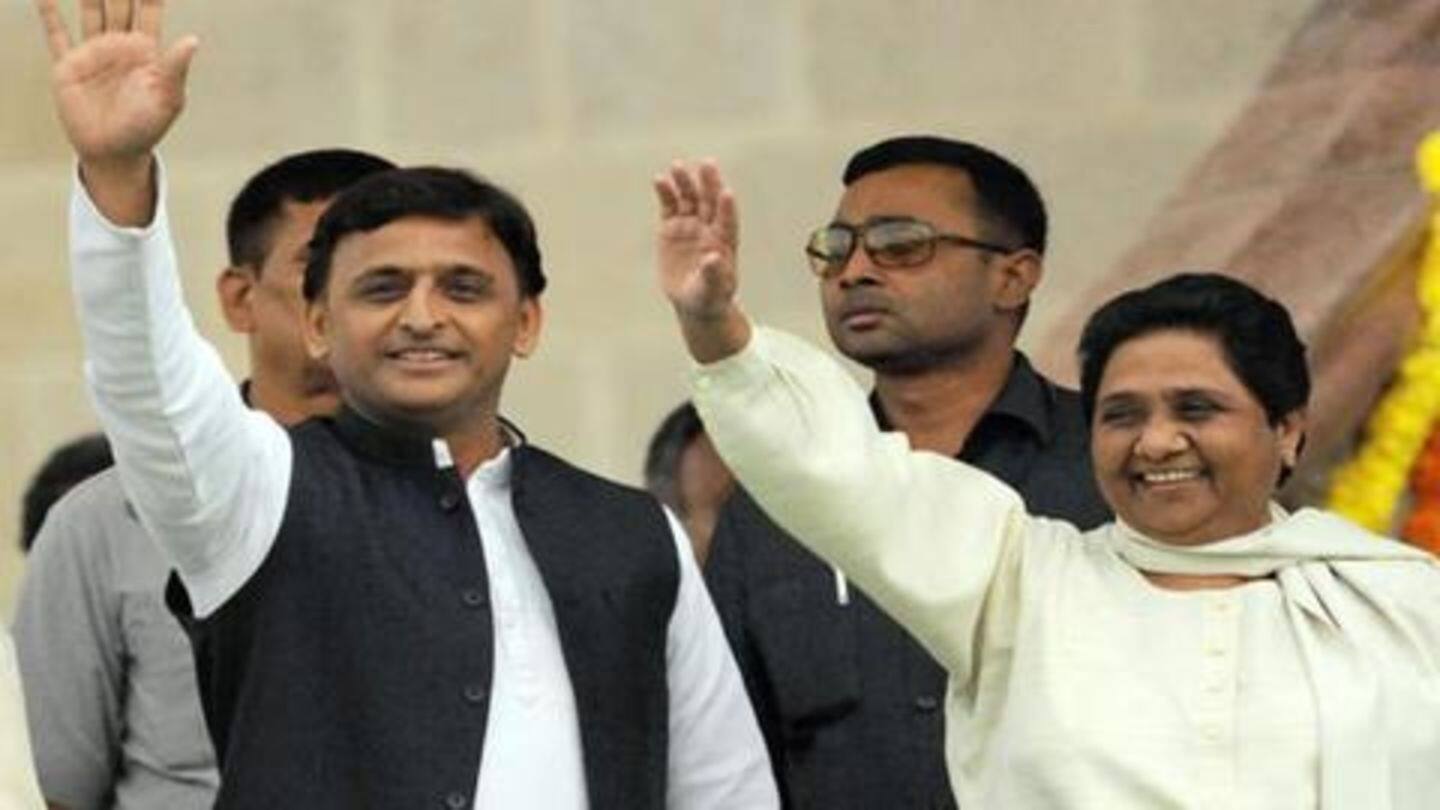 Former bitter rivals Akhilesh Yadav and Mayawati will hold a press conference at a five-star hotel in Lucknow, Uttar Pradesh, on Saturday, their parties' sources have revealed. The Samajwadi Party president and Bahujan Samaj Party matriarch are likely to announce their seat-sharing arrangement for the upcoming Lok Sabha election in the press meet. Notably, Akhilesh and Mayawati also met in Delhi last week.
In SP-BSP's alliance, no place for Congress
Rajendra Chaudhary and SC Misra, the general secretaries of SP and BSP respectively, announced the presser on Friday. The two parties have come together to defeat the incumbent BJP government in the state, which sends 80 MPs to the Parliament. However, SP and BSP have chosen to keep Congress out of the alliance, reportedly after the party demanded a larger seat share.
Amethi and Rae Bareli will be left vacant
It is reported SP and BSP will contest on 37 seats each in the general elections. The remaining six seats have been left for allies like Rashtriya Lok Dal and the Nishad Party. The bua-bhatija combo has decided to not field any candidates from Rae Bareli and Amethi, the bastions of Sonia Gandhi and son Rahul Gandhi respectively. The meet will give more details.
NDA won 73 seats in 2014. It seems impossible now
In 2014, BJP and its ally Apna Dal won an eye-popping 73 seats in UP. The Congress, SP and BSP were decimated. But it is unlikely that the saffron party will be able to rewrite the historic win considering a number of issues crippling the Yogi Adityanath government. Moreover, Apna Dal has been vocal about its disdain with the BJP, recently.
The new team is ready for BJP
The alliance of SP and BSP has served both of them well. Last year, they fought the bypolls in UP together and swept BJP's bastions. Gorakhpur, Kairana and Phulpur were won by Nishad Party, RLD and SP respectively. Recently, when Akhilesh came under CBI radar for his alleged role in mining scam, Mayawati came out in his support. SP-BSP accused BJP of dirty politics.