Maharashtra portfolio allocated: Check full list of Ministers here
Maharashtra portfolio allocated: Check full list of Ministers here
Written by
Siddhant Pandey
Jan 05, 2020, 12:58 pm
3 min read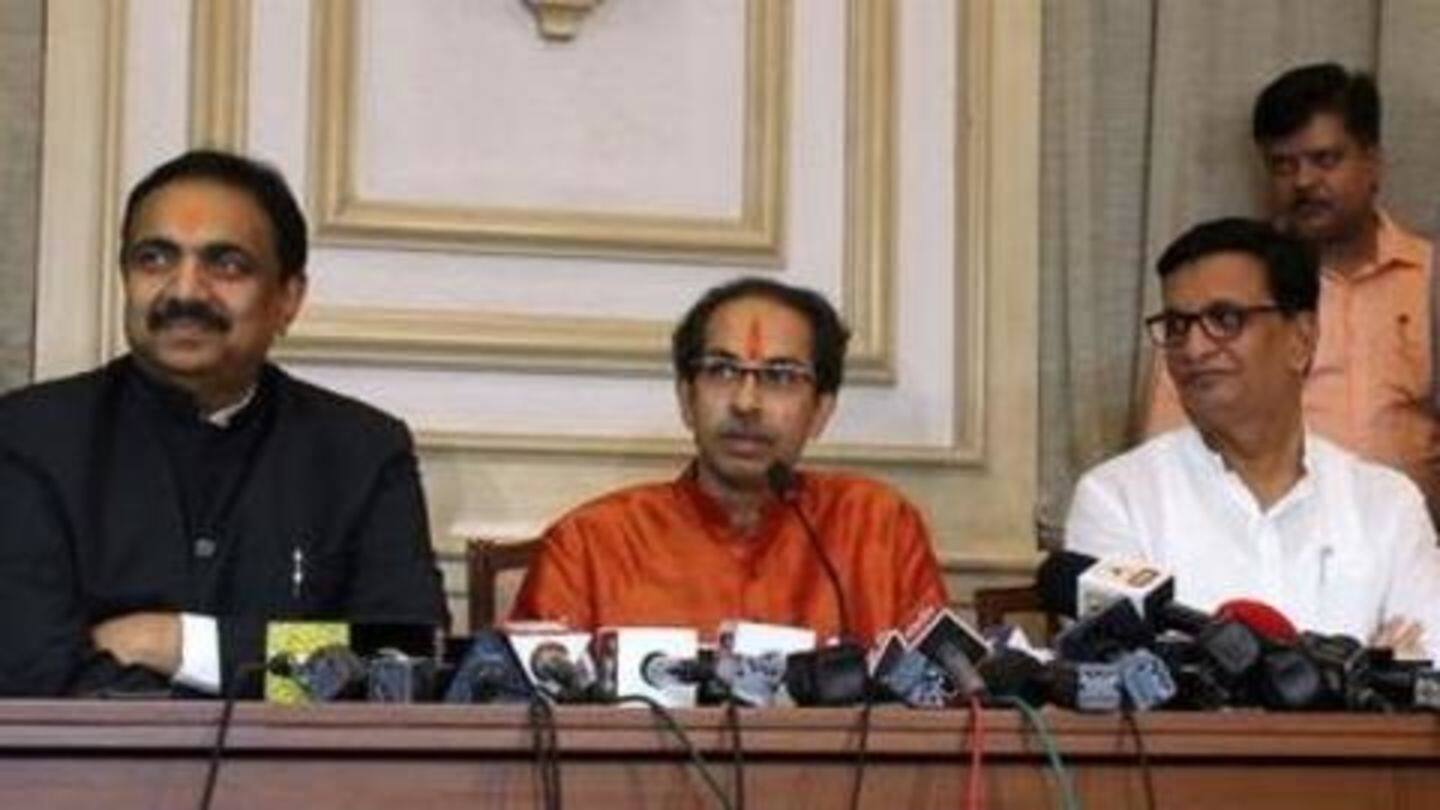 After causing much fuss, the Uddhav Thackeray-led government in Maharashtra announced the portfolio allocation for Cabinet Ministers and Ministers of State on Sunday. While Maharashtra Deputy Chief Minister bagged the Finance and Planning portfolio, first-time MLA Aaditya Thackeray will handle Tourism and Environment. The announcement comes a week after Thackeray expanded his Cabinet and over a month since the government came to power.
Maharashtra Governor approved allocation of portfolios today
On Sunday, Maharashtra Governor Bhagat Singh Koshyari approved the allocation of portfolios after the three chief parties in the Maha Vikas Aghadi alliance—Shiv Sena, Nationalist Congress Party, and Congress—reached consensus. CM Thackeray will hold the charge of the Ministry of General Administration, Information and Technology, Information and Public Relations, Law and Judiciary and other departments which have not been allocated to any other Minister.
NCP took home key ministries in portfolio allocation
Notably, the NCP took home most "plum" ministries in the portfolio allocation such as Home (Anil Deshmukh), Finance (Ajit Pawar), Irrigation (Jayant Patil) and Housing (Jitendra Awhad). Senior NCP leader Nawab Malik will hold the Minority Development portfolio, while Chaggan Bhujbal and Dilip Walse Patil bagged Food, Civil Supplies and Consumer Protection, and Labour and Excise, respectively. Dhananjay Munde bagged the Social Affairs portfolio.
Shiv Sena gets Urban Development, Employment, Tourism, etc.
While Aaditya Thackeray, who is also CM Thackeray's son, will now hold the Tourism and Environment portfolios, Shiv Sena leader Eknath Shinde was named in-charge of Urban Development. Among others, Industries, Mining, and Marathi language went to Sena's Subhash Desai, the Forest portfolio to Sanjay Rathod, Water Supply and Sanitation to Gulabrao Patil, and Employment to Sandipanrao Bhumre.
Congress' Ashok Chavan to handle Public Works Department
The Congress party—which had earlier demanded two additional berths—landed itself the Women and Child Development (Yashomati Thakur), Animal Husbandry and Dairy (Sunil Keda), Energy (Dr. Nitin Raut) and Medical Education and Cultural Affairs (Amit Deshmukh). Congress leader and former Maharashtra CM Ashok Chavan will handle the Public Works Department while state party chief Balasaheb Thorat was named Minister of Revenue.
Here are the Ministers of State
Shiv Sena MLA Abdul Sattar, who earlier offered his resignation over the junior portfolio, was named MoS for Revenue and Rural Development. The other MoSs are: Satej Patil: Home (Urban), Transport Shambhuraj Desai: Home (Rural), Finance Omprakash alias Bachchu Kadu: Irrigation Dattatray Bharane: PWD Vishwjit Kadam: Cooperation, Agriculture Rajendra Patil: Public Health Sanjay Bansode: Environment Prajakt Tanpure: Urban Development Aditi Tatkare: Industry, Tourism
You can check the full list of portfolios here