Maharashtra: Cabinet allocation reaches stalemate; Congress-Sena-NCP can't seem to agree
Maharashtra: Cabinet allocation reaches stalemate; Congress-Sena-NCP can't seem to agree
Jan 04, 2020, 03:08 pm
3 min read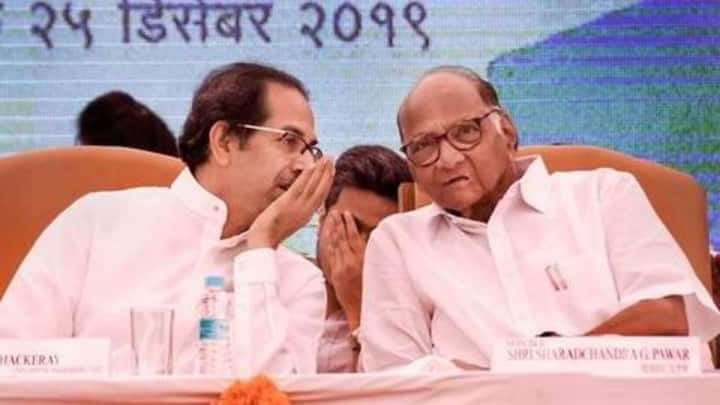 Politics in Maharashtra has gained attention, again, this time due to Cabinet allocation. On Monday, Chief Minister Uddhav Thackeray expanded his Cabinet, but almost a week has passed and no portfolios have been allocated. In a recent development, NCP's Nawab Malik attributed the formation of new departments for the delay. He said announcement would be made on Monday. Apparently, nothing happens quickly in Maharashtra.
Maha Vikas Aghadi's CM Uddhav inducted new ministers
Uddhav, who was crowned after NCP, Shiv Sena and Congress forged an unlikely alliance named Maha Vikas Aghadi, inducted 36 ministers, including son Aaditya, into the Cabinet this week. Thereafter, discussions on who will get what started. Earlier, it was reported that NCP, led by Sharad Pawar, will get the most plum ministries like Home, Finance, Irrigation, and Housing.
With his words, Malik wants people to think everything's fine
Obviously, the inordinate delay has sparked speculations that things aren't fine among the allies. More so, because Wednesday's marathon meeting didn't yield any result. In a bid to dismiss these rumors, Malik said, "The reason for the delay is not due to anything else but because we are considering creating new departments, so it's taking time. By Monday portfolios will be allocated."
According to Sena's Sanjay Raut, CM isn't delaying the process
"There are no issues of portfolio distribution in Maha Vikas Aghadi. The party-wise portfolio allocation has taken place already. Now, there seem to be differences within the parties," Sanjay Raut, who played a crucial role in ensuring Thackeray takes the CM office, said.
Apparently, a Sena MLA has resigned after being overlooked
While confusion is persisting, reports suggest that a Shiv Sena minister has resigned, after being furious for not getting a Cabinet berth. Abdul Sattar, who jumped ship from Congress to Sena before polls, put his papers on Saturday. However, Raut said neither the CM's office nor Raj Bhavan has any knowledge about it. Sattar's son Sameer also denied having a clue about it.
Only he knows: Sattar's son didn't clear air
Sameer Sattar,son of Shiv Sena leader Abdul Sattar on reports that Abdul Sattar is unhappy and has resigned as Maharashtra minister: I have no information about this, only he can speak on it and I am sure he will speak soon, better to wait and watch. pic.twitter.com/ISLm4ujwGX

— ANI (@ANI) January 4, 2020
Reportedly, Sena sent its member to talk to Sattar
Despite claiming ignorance over Sattar's resignation, Sena is trying to pacify him. Reportedly, Arjun Khotkar of the party was sent to meet Sattar and address his issues. Both of them met at an Aurangabad hotel but Khotkar remained tight-lipped after the meeting. To note, Sattar was a Cabinet minister in the previous Congress-NCP government and was expecting a berth this time as well.