R-Day tableaux rejected; Kerala, Maharashtra take up arms against Centre
R-Day tableaux rejected; Kerala, Maharashtra take up arms against Centre
Jan 03, 2020, 07:26 pm
3 min read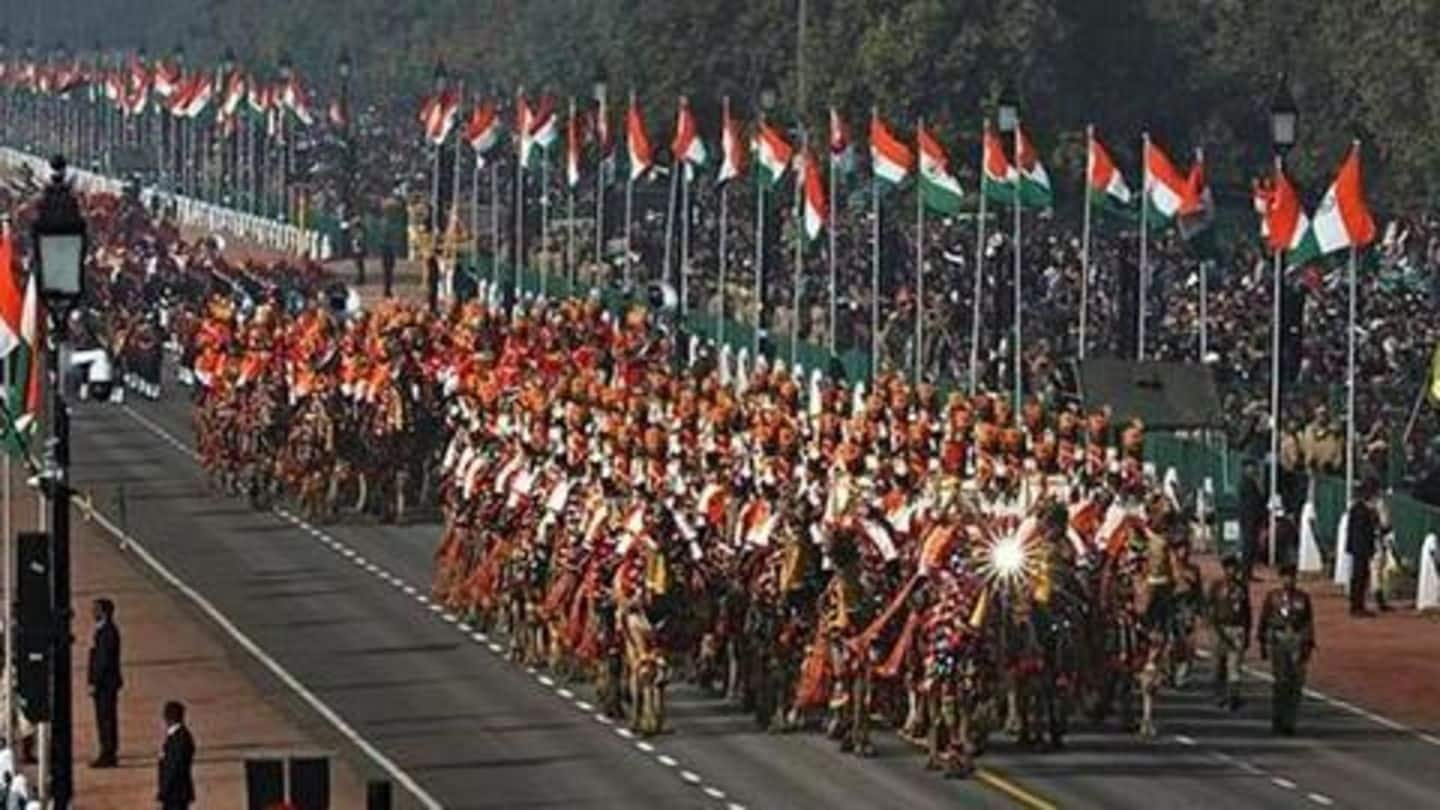 Not that there ever was any dearth of controversies in India's politics that now Republic Day has found itself at the center of a row. The Bharatiya Janata Party-led Centre, which rejected the tableaux of some states for the parade, is now being slammed for taking a partisan approach. Politicians of Kerala and Maharashtra are fuming after their states' ideas didn't make the cut.
Of 56 proposals, 22 have been selected
The Ministry of Defense on Friday revealed that 22 proposals, six from departments and 16 from states and union territories, have been shortlisted for the parade. A committee, consisting of experts from arts, culture, painting, sculpture, music, architecture, and choreography, judged the submissions on theme, concept, design and visual impact. In total, the ministry received 56 proposals this year.
Check out the list of participants here
Centre is behaving in a prejudiced manner: Supriya Sule
After Maharashtra's proposal was junked, Supriya Sule, the daughter of NCP chief Sharad Pawar, posted a series of tweets in Marathi lambasting Centre. She said R-Day is a festival of India and all states should get representation. "But the government is behaving in a prejudiced manner, giving step-motherly treatment to the states being ruled by opposition parties," her tweet read.
Sanjay Raut said the matter must be investigated
"The chief minister of Maharashtra should probe the matter. It has to be found out who is responsible for this. Are there elements having loyalty to the previous government? There may not be. But this has to be probed," Shiv Sena's Sanjay Raut said.
Kerala's proposal was also rejected, minister called it politically-motivated
Separately, Kerala's idea was also rejected for a second consecutive time. This time, the southern state's proposal included traditional art forms of Theyyam and Kalamandala, with traditional instrument Chenda being played in the background. Reacting on the latest development, Law Minister AK Balan said the decision was politically motivated as Kerala is the only state to pass a resolution against implementing the Citizenship Amendment Act (CAA).
Balan wondered why BJP-led Centre 'hated' Kerala so much!
"I don't understand why there is hatred towards all Kathakali, Mohiniyattam, Chenda (drums). Have you ever seen a central government who is against federalism in our country, who attacks the Malayali and who gets into a frenzy when it hears Kerala?" Balan asked.
Bengal and Bihar are also furious at Centre
Earlier, West Bengal leader had also slammed Centre for leaving the state out of the R-Day parade. "Just because West Bengal has been opposing anti-people policies of the BJP government, step-motherly treatment is being meted out to the state," said Minister of State for Parliamentary Affairs Tapas Roy. In fact, RJD's Mritunjan Tiwari also criticized BJP for not giving Bihar's tableau a chance.
However, BJP denied being vindictive
Quite naturally, BJP has denied that the decision was driven by vindictiveness. The party leader Madhav Bhandari said only 16 tableaux have been selected from states and claimed a rotational arrangement is followed. "Maharashtra hasn't received representation in the past too. At all these previous occasions, barring two, there was a Congress government both at the Centre and in the state," the spokesperson said.