Government won't move an inch on CAA, announces Amit Shah
Government won't move an inch on CAA, announces Amit Shah
Jan 03, 2020, 05:29 pm
3 min read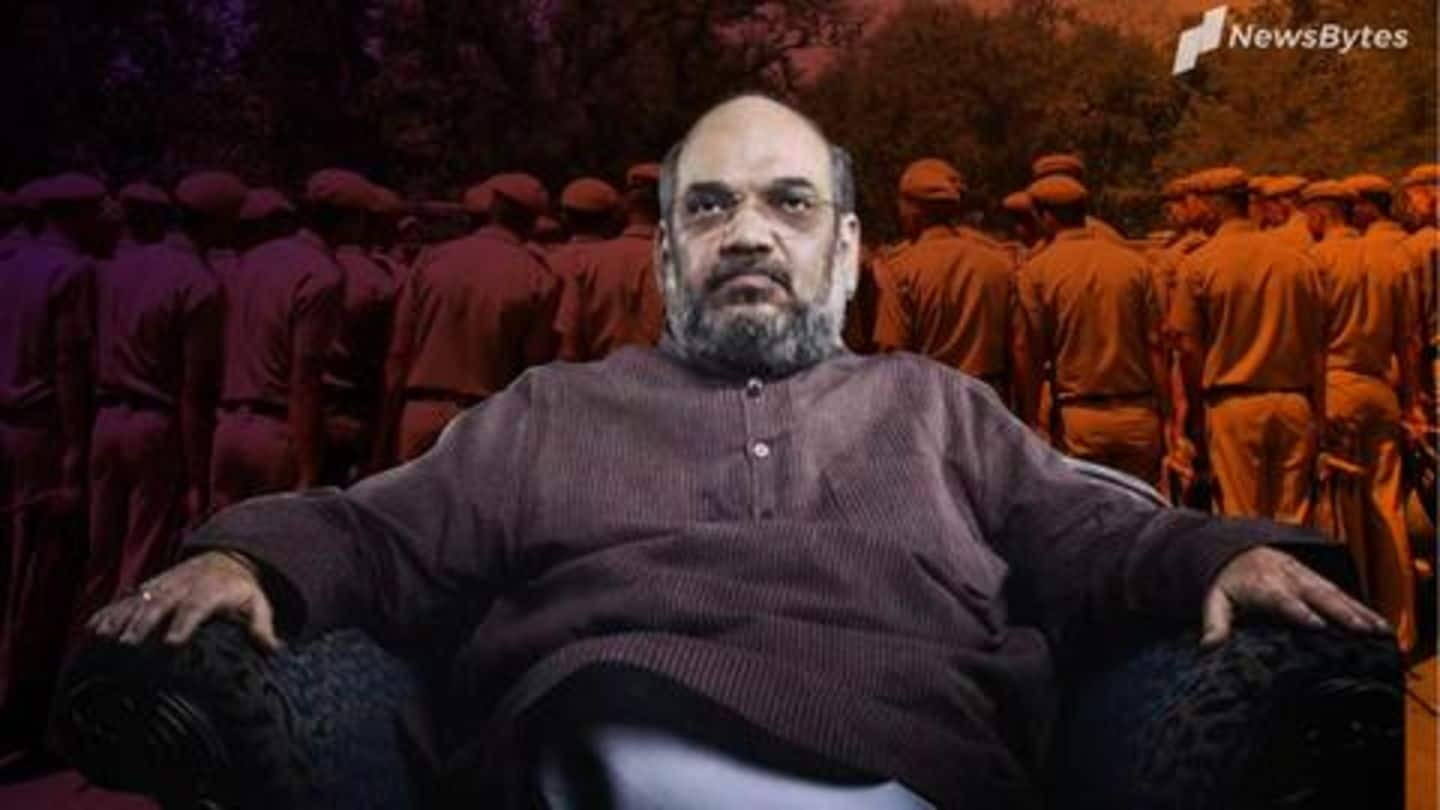 At a time when protests against the newly-implemented Citizenship Amendment Act (CAA) have swept the nation, Union Home Minister Amit Shah announced that the government will not withdraw the law. He was speaking at an outreach rally in Rajasthan's Jodhpur. Shah, who spearheaded the passage of the Bill in the Parliament, also blamed the Opposition for spreading falsehoods. Here's more on what he said.
Backstory: Hundreds came on streets against CAA, demanded rollback
As is known by now, CAA will expedite Indian citizenship for persecuted non-minorities living in Afghanistan, Pakistan, and Bangladesh. Critics have slammed it, saying it will be used as a tool against Indian Muslims. Last month, protests happened across India and turned ugly too. In Uttar Pradesh alone, nearly 19 people died. To curtail the agitation, the government snapped the internet in various areas.
CAA will grant citizenship, not take it away: Shah
Cornered, BJP has been trying hard to placate citizens. Driven by the same emotion, Shah assured the huge crowd that there is no provision in CAA to take away someone's citizenship. "It is a law to grant citizenship," he said. Shah added, "Even if all these parties come together, BJP will not move back even an inch on this issue of Citizenship Amendment Act."
Further, Shah volunteered to translate law in Italian
Taking a jibe at Italian origins of Sonia Gandhi, Shah said, "If you have guts, come and debate with me. If not, then I am willing to translate the law to Italian so you can read it." He blamed Congress for misleading the youth. "No matter how much lies they spread, we will work hard and we will reach out to minorities and youngsters," he added.
Congress should be ashamed for maligning Savarkar, added Shah
"For vote-bank politics, Congress party is speaking against a great personality like Veer Savarkar as well. Congressmen should be ashamed of themselves," he said, and also slammed Opposition parties like Trinamool, led by Mamata Banerjee, Samajwadi Party, and Bahujan Samaj Party.
Earlier, Banerjee promised she won't let anyone snatch rights
In fact, earlier in the day, Banerjee also attacked Centre. She alleged that BJP was dividing India on the basis of religion. "If we raise the issue of joblessness and hunger, they say go to Pakistan. I won't let them take rights," the chief minister of West Bengal said at a rally. Banerjee has reiterated she won't allow CAA to be implemented in Bengal.