UP Police serves notice to dead man after anti-CAA protests
UP Police serves notice to dead man after anti-CAA protests
Written by
Siddhant Pandey
Jan 03, 2020, 01:25 pm
3 min read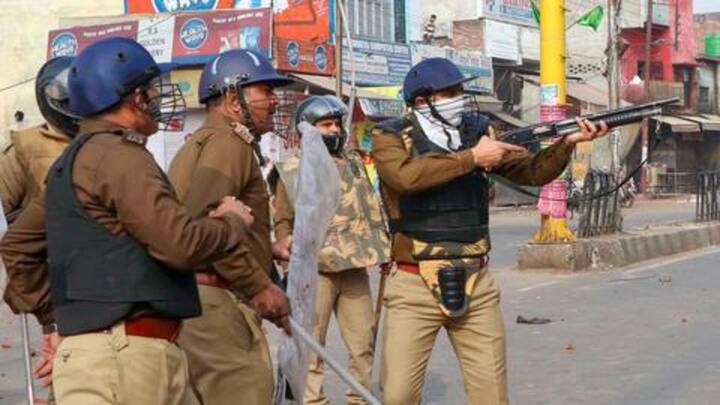 Much has been said about Uttar Pradesh Police's handling of protests against the Citizenship Amendment Act in the state last month. Now, in a major blunder, the UP Police has sent a notice to a dead man, deeming him a threat to peace in the area. Similar notices were sent to two other elderly men, aged 90 and 93. Here are more details.
Banne Khan, dead for 6 years, slapped with notice
Reportedly, the UP Police in Firozabad has sent a notice to one Banne Khan, who died six years ago at the age of 94. The notice has been sent under CrPC Sections 107 (security for keeping the peace in other cases) and 116 (inquiry as to truth of information), asking him to execute a personal bond of Rs. 10 lakh and seek bail.
Banne's son scolded by cops after showing father's death certificate
According to The Telegraph, a police team visited Banne Khan's son, Mohammad Sarfaraz Khan, in Baze Wali Gali, Firozabad city, on Monday, and handed him the notice. When Sarfaraz showed them his father's death certificate, the police allegedly scolded him.
Two men in their 90s also served notices after protests
Similar notices were sent to 93-year-old Fasahat Meer Khan of Kotla Mohalla and 90-year-old Sufi Ansar Hussain of Kotla Pathanan, The Times of India reported. While Fasahat has been bedridden for months, Hussain has been suffering from pneumonia. Notably, both nonagenarians are members of local peace communities, however, they have been branded potential troublemakers and asked to seek bail.
Cops saw Fasahat bed-ridden, sent notice two days later: Son
Meanwhile, Fasahat's 60-year-old son, Mohammad Tahir, told The Telegraph that the police visited his home on December 23 and saw his father bedridden. He said two other policemen visited them again on December 25 and posted a notice against Fasahat.
Hussain is a known social worker; helped avoid communal clashes
Interestingly, Hussain has been a secretary of Firozabad's Jama Masjid for the past 58 years. A known social worker, Hussain has even met former President APJ Abdul Kalam at the Rashtrapati Bhavan. Hussain said, "You ask anyone in Firozabad, Hindu or Muslim, and they will tell you how I have averted communal clashes single-handedly. Today, I feel my entire life has been a waste."
Administration asked us for help after Babri demolition: Hussain
Hussain—who recently returned from Delhi's Sir Ganga Ram Hospital after treatment—told TOI, "In the aftermath of the Babri Masjid demolition in 1992, the district administration had turned to us for help, as they did before December 20 violence this year." Reportedly, Firozabad District Magistrate Chandra Vijay Singh and Superintendent of Police Sachindra Patel visited him two weeks ago, asking him to help spread peace.
Firozabad Magistrate Kunwar Pankaj Singh admits error
Separately, Firozabad City Magistrate Kunwar Pankaj Singh told News18, "The day there was violence during the protests, there was pressure on the administration to ensure peace in the district. We received reports from several police stations and action was taken." Singh added, "We have been informed that many people were wrongly named, were elderly and bed-ridden. For sure no action will be taken against them."
CM Adityanath had earlier promised 'revenge' after violence across UP
On December 20, violent protests against CAA swept Uttar Pradesh, killing 19 people across the state. Following the violence, UP Chief Minister vowed to take "revenge" against those responsible, even as some reports highlighted instances of excessive police force. Thereafter, Firozabad Police sent notices to at least 200 people asking them to prove that they are not potential threats to peace.