He used my father's ill health, Parrikar's son slams Gandhi
He used my father's ill health, Parrikar's son slams Gandhi
Nov 15, 2019, 12:34 pm
3 min read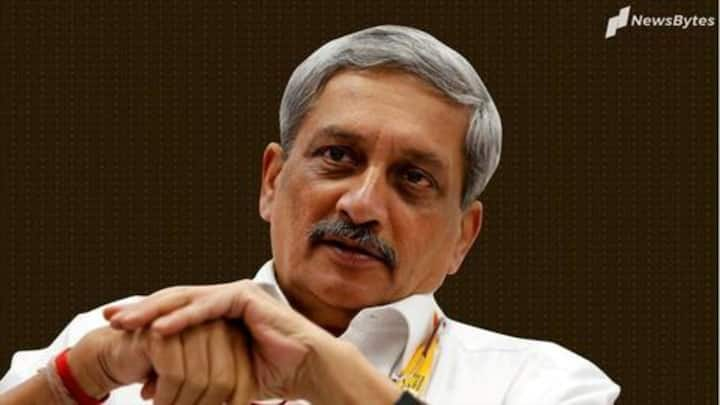 With the Supreme Court dismissing pleas seeking review on its earlier order that said it was satisfied with how the deal for 36 Rafale jets was signed with France, the Bharatiya Janata Party got new ammunition to target Congress. And among those who slammed former party President Rahul Gandhi was the son of deceased Union Minister Manohar Parrikar. Let's tell you why.
First, let's trace Rafale's journey from politics to SC
Rahul claimed the agreement between India and France was signed only to favor Anil Ambani, whose company is an off-shore partner. The issue was all he talked about during Lok Sabha polls. In December last year, SC was asked to judge whether the deal was corruption-free, and it concluded it was. Yesterday, SC said it stands by its earlier verdict rejecting review pleas.
SC's verdict made Parrikar's son happy
After SC gave clean chit to Centre, Parrikar's son Utpal, in a series of tweets slammed Rahul. Parrikar who died earlier this year was in-charge of Defense Ministry when the Rafale deal was signed. Weeks before his death, Rahul paid a visit to the ailing Chief Minister of Goa and claimed the latter confided in him that PM Modi "junked" rules to favor some.
Busting Rahul's theories, Parrikar said he didn't know his intentions
Despite being ill, Parrikar wrote a letter saying he met Rahul for merely five minutes. "Here am I fighting against a life-threatening illness. Due to my training and ideological strength, I wish to serve Goa and its people against any/all odds. I thought your visit would give me your good wishes. Little did I know that you had other intentions," he wrote.
Hope, Rahul learns: Utpal
Reiterating his father's opinion, Utpal wrote Rahul wanted to use his ill-health for political gains. "#RafaleVerdict is out and I hope this is a good learning experience for @RahulGandhi . I can give benefit of doubt that he did all this as part of Ill-planned political game, just the way he used visit to my ailing father for politics, (sic)" he tweeted yesterday.
Utpal raised questions on Rahul's behavior
Because the alternate is to cast a suspicion the least of which is Industrial espionage if you believe news reports about him pal around with UK based defence offset contractor or worst treasonous behaviour of secretly hobnobbing with Ambassador of adversarial country even (2/3)

— उत्पल Parrikar (@uparrikar) November 14, 2019
He should learn a thing or two
during Doklam standoff. So sure in absence of any
hard evidence I'll give benefit of doubt and wish he learned thing or two from this saga. #Rafale #RafaleVerdict (3/3)

— उत्पल Parrikar (@uparrikar) November 14, 2019
With new-found confidence, other BJP leaders also slammed Rahul
To note, Union Minister Ravi Shankar Prasad held a press conference after the verdict and didn't have nice things to say about Rahul. "A politically sponsored program was masqueraded as a quest for justice. The country wants to know what were the powers that were backing Rahul Gandhi," Prasad said. Like Prasad, BJP working President JP Nadda also asked Rahul to apologize.